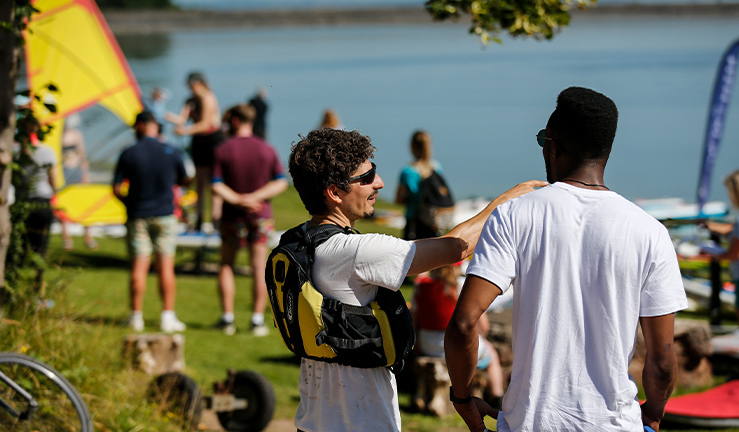 Planning is underway for our annual RYA Affiliated Clubs Conferences and now is the time to tell us about the format and content you'd like to see at this year's events.
As ever, our Region and Home Country conferences over winter will enable clubs to share ideas, reconnect with one another, catch up with local headlines and opportunities, and attend workshops led by expert speakers across a wide range of club development topics.
These conferences will again take place primarily in November and December, and as part of the preparations, we're inviting feedback about what you'd like to get from these events so that we can ensure they provide maximum value for your club.
Free to delegates from RYA affiliated clubs, the conferences are ideal for anyone involved in managing your activities: flag officers, committee members, staff and volunteers.
As Gareth Brookes, Regional Development Officer Manager, explains: "These are important events for clubs so we are keen to ensure they reflect your needs and are really useful to you.
"Let us know what challenges your club is facing and what you would like to see at these conferences as they are there to provide support for your club. Would you like more networking opportunities or longer presentations? What topics would you like us to cover?
"Whatever ideas you may have for what your club would like to get out of these conferences, we'd love to hear from you, and to make it easy we've set up a feedback form or alternatively you are very welcome to email us direct at club.conference@rya.org.uk to share your thoughts."
Look out for updates over the coming months and if we have a date already for your Affiliated Clubs Conference, please save it now and add it to your club calendar for 2022!
5th November – South West
12th November – South
19th November - Midlands
26th November - East
27th November – London & South East
3rd December – North East & Northern Ireland
4th December – North West