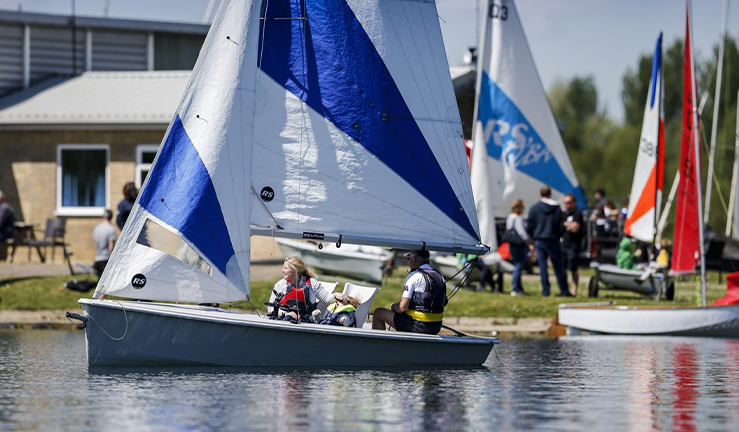 Whether your club is considering developing to recover or maintain momentum - or already following a development process - the RYA has a variety of resources available to support you.
Those of you who attended your regional Affiliated Clubs Conferences will have taken part in a session focused on the theme of 'planning for a successful future'.
Following on from this, and for those who were unable to attend, the RYA is encouraging club flag officers and committee members to make use of its Guide to Developing Your Club, which is available in Club Zone. Email sport.development@rya.org.uk if you need to request a password.
This outlines the importance of clubs carrying out an objective situational analysis to determine "Where are we now?" as the first step towards setting specific or wider goals for the coming year and beyond.
As Robbie Bell, Regional Development Officer for RYA East, explains: "Planning for a successful future is about clubs understanding their current position and then working out what they can do to capitalise on that to overcome any challenges and maintain forward momentum.
"Gathering information from within and outside the club as part of a situational analysis is a key part of that process because it will enable your club to make informed decisions about what actions may be needed in order to achieve your future aims."
For example, while your club may feel it's core focus is racing, a situational analysis putting all of the facts into a pot alongside anecdotal evidence may highlight that more people actually get on the water recreationally than for racing. This may lead to different goal setting than originally envisaged which is more reflective of membership needs and potential opportunities for growth.
Sources of information to support future development might include not only that held by the club - such as membership numbers and demographics, revenue streams, racing and training activities - but also take into account trends highlighted by the RYA Club Membership Census and data from the Office for National Statistics for your local population.
Whatever stage your club is at currently, the RYA Guide to Club Development provides an easy-to-follow handrail for the process of updating or creating your club development plan and includes useful links which provide signposting to further information and support.
As Robbie sums up: "Development is critical because we have to keep moving forwards. Clubs have always done this but the world is changing more quickly than ever before so we have to evolve to keep pace. A development plan will help to ensure your club is fit for current and future members in a few years time by providing a roadmap from where you are now to where you want to go."
A Guide to Developing Your Club can be accessed here.