Over 1000 venues from 59 countries around the world have come together to date to take part in the race annually and raise funds for the Sailing Charity. Sailors of all ages, experiences and aspirations taking to the water inspired by the memory of Olympic Gold and Silver medallist Andrew 'Bart' Simpson MBE, who passionately believed that everyone should have the chance to try sailing and enjoy the many benefits that it brings.
This year Bart's Bash takes place across the weekend of 11th-12th September and registration is now open!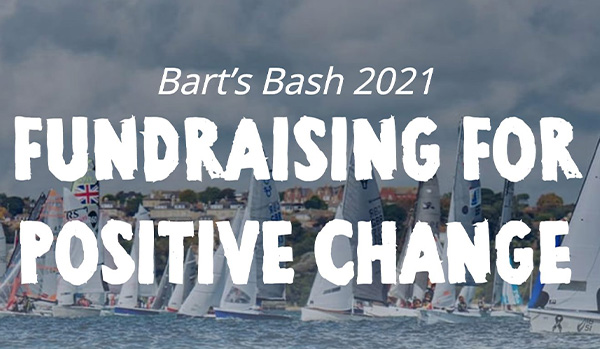 Make sure that your venue is registered and signed up for the 2021 event so that participating sailors and interested individuals are aware of the opportunity to take part at YOUR venue with your support. The team have also just released the Bart's Bash 2021 Event toolkit online and you can download your event guide, poster and social media tile. These resources can help you advertise the event at your club and promote it online.
Fundraising to transform lives through sailing
As an international event, many Sailing Clubs were unable to participate in 2020 due to the pandemic. The Sailing Clubs which could participate also had to organise much smaller events in line with local restrictions. Despite all this, it was brilliant to still see so many of the sailing community coming together, despite the challenges, and people of all ages and abilities getting out on the water and racing in such innovative ways – some for the very first time! With your help the event raised over £9500 for the ASF- an amazing effort!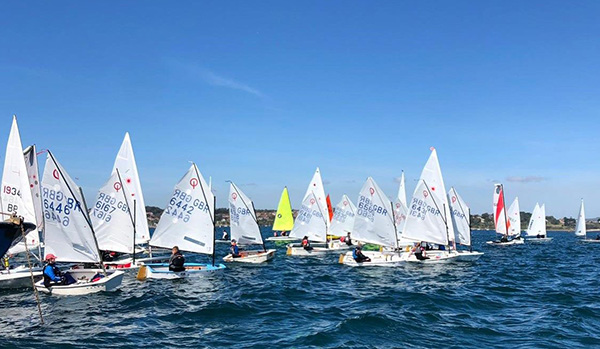 Bart's Bash 2021 hopes to raise £20,000 and transform lives through sailing!
The ASF team are there to support any fundraising efforts with resources on the Bart's Bash website with some useful fundraising tips and tricks and you can also find out how your event can help ASF to transform lives through sailing.
Your Bart's Bash Stories
"We were part of the fleet at Redesmere Sailing Club in the UK. I last had Oliver (my son) out in an optimist about a year ago. Since then we have mainly got out on the water together paddleboarding. Bart's Bash was an opportunity to get him involved in a huge event with a friendly atmosphere. He absolutely loved it. There was a bit of a wobble about 5 minutes after launching when he asked to go back to shore. But after finding his courage he jumped back in and off we went! We managed to complete two laps and not cause too much chaos." - Oliver's Dad
HISC raised an incredible £745 for Bart's Bash – "Barts Bash was just as much fun as ever. Boats and crews of all types together on the same course at the same time and lots of smiles and funds raised for the Andrew Simpson Foundation."
The Ceylon Motor Yacht Club took part in sunny Sri Lanka! The Sri Lanka Navy sent in a strong contingent which bolstered the total fleet to 31 vessels of various types; GP14's, Enterprise, Laser Standard, Laser 4.7 and Laser Radial. Not forgetting the 4 young club sailors who took to the water in their Optis. The entertainment continued post race with a bbq and games ashore.
Head over to the news section of the Bart's Bash website and get inspired by more of the event participant stories.
For more information and to register to take part visit the Barts Bash website