For clubs wanting to make the most of the 'staycation' summer season, communications and marketing skills will be an essential tool for gaining and retaining members.

With this in mind the RYA has two exciting initiatives coming up soon in association with partners Social B to help clubs and centres promote themselves effectively.

Webinars will explore using Google My Business, to ensure your club is easily accessible online, and provide insights about how potential members use your website.

There will also be a major new series of short videos covering every aspect of communications and marketing from security online to using social media.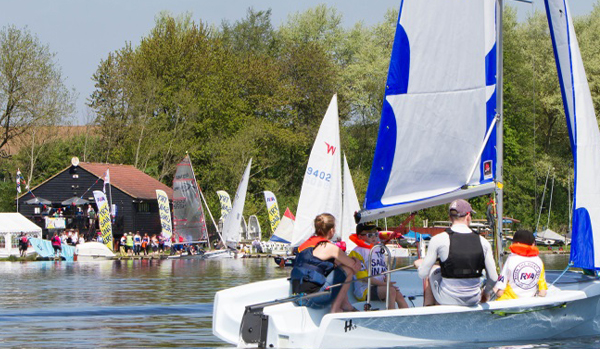 Webinars
The first one - Google My Business to be found online (14th June at 7pm)- will include an introduction to Google My Business and how people use the search engine, making the most of the reviews function, and ensuring potential customers/members can find vital information about your venue before even clicking through to your website.
This will be followed by: How Potential Members Use Your Website (21st June 7pm) Providing insight into how a non-member views your website, it will explore how to make simple changes to improve this experience and time-saving tips for keeping your website up to date.
Sam Usher, RYA North East Regional Development Officer, said: "These webinars will help clubs and centres to harness the full power of google and their own website. The aim is to enable potential members and participants to find your club and the information they are looking for more easily and improve the customer journey so they are more likely to engage with you.
"The webinars will be under an hour long but packed full of essential know-how and will be time well spent for any club or centre wanting to develop its digital marketing skills."
Videos
Look out as well for a series of 38 video shorts made with Social B, covering every aspect of marketing expertise for your club, with 10-minute topics due to be released in stages on the RYA YouTube channel over the coming weeks.
The first collection will include an overview of digital channels, creating and implementing an online marketing strategy, making membership sign-up easy and choosing a social media platform.
Subsequent video topics will include Facebook, Instagram, YouTube, Twitter, MailChimp, security online and saving time through embedded membership and event management, with up to four videos across each theme.