As many of you will know, the annual census, started in 2013, provides vital data to help the RYA monitor the health of our clubs, tailor programmes of support and shape bids for future funding.
The key observations from the insights are also relayed directly back to clubs, who receive their own bespoke report which can then be used to inform their own decision making about how to grow and support their membership.
Victoria Lenz, RYA Data and Insights Manager, says: "Every club is unique and the census helps clubs to understand their own membership trends, compare these with their region, look at what is going well and identify where there might be opportunities for the future.
"The feedback we have from clubs when they receive their individualised reports is that their committees find the information really useful for club management and planning.
"This year's census will be even more important as it will enable us to see how clubs have coped with the ongoing challenges of the pandemic and hopefully started to recover through 2021, as people look to stay local and discover or return to boating."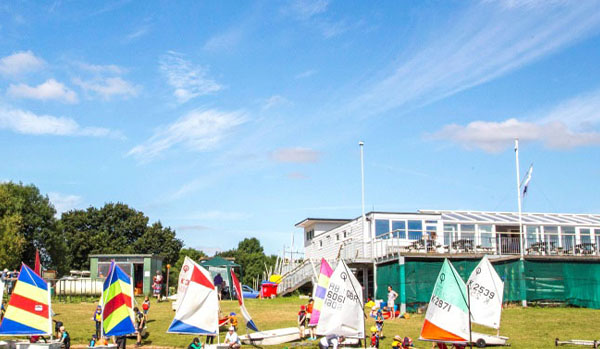 Equality monitoring
This year's census has been sent on Tuesday 1st June 2021 and while many of the questions will look familiar from previous years, some have been changed to provide both clubs and the RYA with enhanced insights into membership.
As Victoria explains: "The world is moving forwards as regards equality and inclusion and we need to become more knowledgeable in understanding our customers, so this year there will be further options within the gender reporting section and the questions asking about ethnicity will be slightly different.
"The aim is to help clubs and the RYA understand more fully who your members are to provide a more insightful picture about the health of the sport and its accessibility. This level of detail will also be useful for clubs looking at ways to attract new members or applying for funding to develop facilities and activities.
"Some clubs may find this data relatively easy to provide, depending on the size of their membership and the data they collect already. For other clubs we are asking them to consider running an equality monitoring survey if they don't already record this information. This will not only support the RYA Club Membership Census, but also help your club to become better informed to meet the needs of your members and local community."
CLUB CENSUS - AT A GLANCE
What is it?

The annual RYA Affiliated Clubs Census provides valuable insights into membership trends across the RYA affiliated club network in the UK. All RYA affiliated clubs are invited to take part via an e-mail with a link to complete their return online.

When is it?

This year's census will be sent out on

1st June 2021

What does it ask?

The census asks your club a variety of questions about membership, including:

total number, joiners and leavers; adult/youth/family split; gender, ethnicity and disability. It also asks about affiliated groups (eg. SUP, rowing, swimming) and activities provided by the club, and about which if any are new for this year. Some headings ask whether the figures being submitted are actual or estimated. Ethnicity and disability questions are options rather than mandatory.

Are the questions the same as previous years?

Yes, most of the questions are the same. However, the gender question now asks for more detailed information if possible.

Who receives it?

The previous responder at each club is emailed and invited to complete the census. If the census is not returned it will then go to the club contact.

How does it help the RYA?

The census provides an overview of the health of our clubs and highlights overall trends year-to-year, enabling the RYA to tailor its support for you on a national, regional and individual basis and be responsive to your needs. Regional insights from the data inform the Affiliated Clubs Conference

. Elements of the overall results are also reported to Sport England, Sport Northern Ireland, Sport Scotland and Sport Wales.

How does it help your club?

Clubs taking part in the census receive

their own individualised report, providing useful insights for flag officers and committee members, supporting informed decision-making and providing useful information for club communications, grant and funding applications.

Do all clubs have to take part?

Every club's census return is important and valued, with a minimum

response rate of 85% needed in each region to ensure

reliable conclusions can be drawn from membership patterns and trends.


What is the deadline?

Clubs are urged to respond to the census

as close as possible to the date they did it last year

for maximum benefit in comparing results and trends,

and by no later than t

he deadline of Sunday

15th August 2021.
Get ready for the 2021 census!
Look out for the RYA Affiliated Clubs Census and if you have any questions, get in touch or contact your Regional Development Officer, who will be pleased to help.