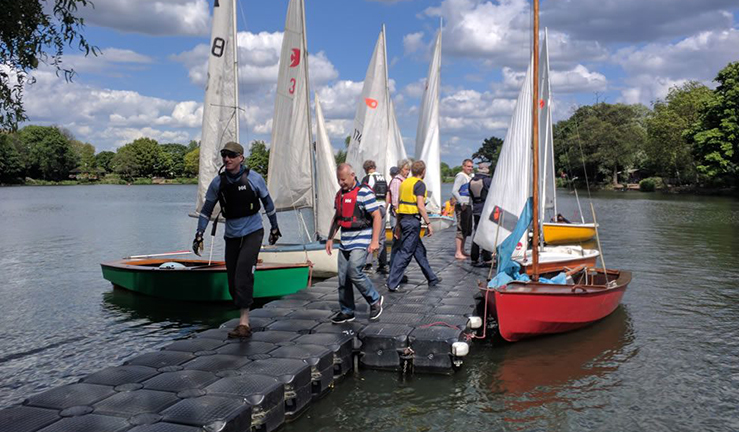 Getting the messaging right when it comes to renewals at your club can make the difference between a member returning for another year or lapsing.
Around 90 per cent of clubs have their renewals in January, February and March, making winter a crucial time for planning how your club will create a positive renewals process to ensure members want to re-join.
Many clubs send out one communication about renewals with an ask for money, and while it might be easy to simply drop an invoice into an inbox or letterbox, this annual mailshot is also an opportunity to 'sell' your club.
Planning now for positive communications around renewals will pay dividends.
As Gareth Brookes, RYA Club Development Officer Manager, explains: "We are asking clubs to think about the communications which you send out alongside your invoice for annual membership renewals to remind members why they would want to return.
"It's an opportunity to raise awareness about what makes your club special and highlight its successes over the last year, alongside a mention of any activities you have coming up over the winter months and your plans for next season. Make the most it to give your members a whole host of reasons as to why they want to renew."
9 top tips for positive messaging
Remember your members have busy lives and will not want to read a long letter which accompanies their invoice. There are easy ways, however, to get across a lot of information alongside your renewal ask and in the run up. Here are a few ideas for presentation and content:
Terminology: Be sure to include key words which promote a positive image of your club, for example: welcoming, friendly, beautiful location, community, quality, value, safe and fun.
Variety: Highlight the diversity of activities on offer so that you are not simply inviting people to renew membership of the 'sailing club' – for example, junior sessions, paddleboarding, windsurfing, social events.
Bullet points: A simple and effective way to highlight your club's achievements over the last year, whether that is the success of your training programme, its vibrant racing and social scene or new facilities.
Collage: Use a programme such as PowerPoint to create a collage of pictures which you can then save as a jpeg to insert in your communications or use on social media – remember to include your fantastic facilities and a full range of members, ages and activities for maximum appeal.
Infographics: Another way to make an impact. Pack a punch with a few key facts. For example: 1 club, 200 acres of water, 300 members, 100 RYA Training course participants, 25 OnBoard sessions, 10 club boats, 1 national champion, 250races, 5 new paddleboards, 1 epic Christmas party!
Accreditation: Include whether your club is RYA Affiliated, an RYA Training Centre, or British Youth Sailing (BYS), OnBoard or Sailability recognised. Add logos to remind members what aspects of your club make it stand out as a centre of excellence.
Health benefits: You may want to mention not only the physical benefits of the sport but also the positive mental health and wellbeing enjoyed by members as a result of being on or by the water.
Testimonials: A powerful and persuasive tool, ask a handful of members to share a sentence or two about what they enjoy about the club and include their picture and quotes in your comms.
Diary dates: Include any dates for winter activity and a summary of what is planned for next season. Give members lots of reasons to stay engaged now and a teaser of what will be available next year if they renew.
Thank you: Remember to say thank you to all of your members and volunteers and look forward to seeing them again next year!
Whether you include these ideas in one mailshot alongside your renewals or as part of a wider communications campaign, it's good practice to use a variety of marketing methods to ensure you reach all of your members to encourage them to re-join.
While most communication is digital these days, channels like social media, e-news and your website may not inspire all of your members, so be prepared to also pick up the phone or post a letter. Snail mail still works, it is easy to personalise and it can make a difference.
Finally, if your members don't renew, don't give up: ask if you can stay in touch with club news and offers. Winning back a lapsed member is easier than recruiting a new one!