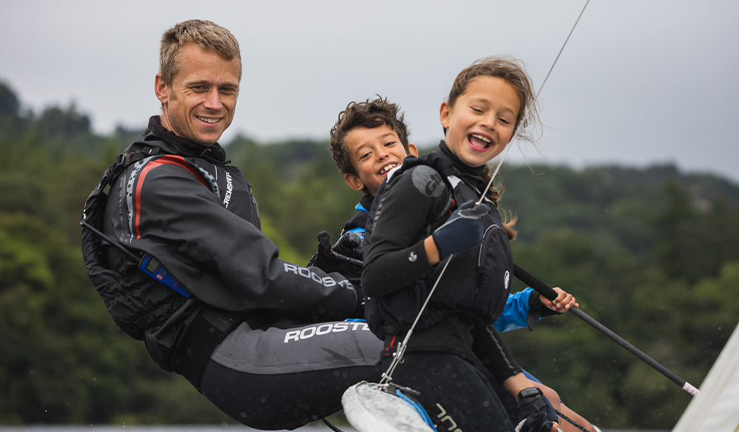 For clubs wanting to reach out effectively to existing and potential members there are now lots of resources available to help develop your digital marketing skills.
Club Zone on the RYA website - Improving Communications with Members - has a range of information, including editable templates using the free online tool Canva, which can be used to create eye-catching graphics for posters and social media posts.
Sport England meanwhile has launched a Digital Marketing Hub to help organisations use online marketing to grow participation and encourage more people to participate in sport and be active.
Created by Sport England with the Chartered Institute for the Management of Sport and Physical Activity, the online hub offers free on-demand learning, via bitesize modules, plus live seminars, peer networking opportunities and 1-1 mentoring.
Options include a modular Digital Marketing Playbook course covering topics such as content, social media, websites and metrics, search and email marketing.
Hub users are also invited to watch live or recorded webinars ranging from the power of social media with Joe Wickes to finding members with Google Maps, and case studies with clubs that have doubled their membership.
Aimed at the sport and physical activity sector, those encouraged to sign up to the hub include small businesses, self-employed professionals and volunteers at frontline organisations and clubs.
Gareth Brookes, RYA Midlands Regional Development Officer Manager, says: "Whether you are trying to reach new audiences or communicate with existing members, there are some incredibly powerful tools out there and if you want a hand with learning how to use them, or want to get better at it, I recommend visiting Sport England's Digital Marketing Hub."
Find out more about the Sport England Digital Marketing Hub and sign up!