For many clubs, autumn can be a time for concluding race series, preparing boats for over-wintering and holding formal laying-up dinners while others have established winter series. In 2020 the shortened sailing opportunity resulting from lockdown shifted thinking to ways the sailing season can be extended to continue to benefit members.
Beyond on-water sailing, clubs know the social context is essential to retaining members between main seasons but as we look ahead to a winter with less Covid restrictions in place, many people will continue to remain cautious. So what are the other possibilities?
Back in 2020, just as families used virtual platforms to keep in touch, so did many clubs. Ullswater Yacht Club with many members living in the North East and virus-hit zones of the North West held informal Zoom meetings for groups of members to share a beer and chat.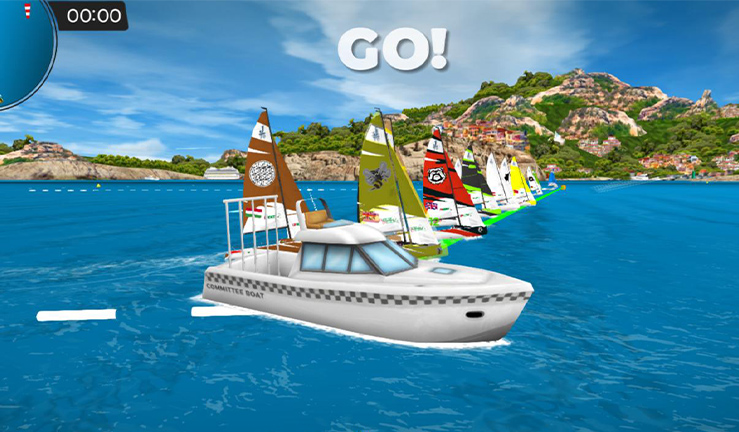 eSailing and how to get started…
They have also made extensive use of eSailing for racing and plan to continue this for the winter. The club have combined racing via Virtual Regatta Inshore with Zoom so sailors can chat and rib each other, creating a convivial atmosphere around on-screen events. They have challenged other clubs to team races and find the chat useful in discussing tactics.
Anther useful chat programme is Discord which West Lancashire Yacht Club employed to run their famous 24 Hour Race in virtual form, using multiple channel messaging and live voice feeds to convey race information across multiple heats.
A group of keen eSailors have used the Discord platform to create a 'British eSailing Club', here they can share sailing chat with others from across the UK, run club racing, regattas and much more. The club is growing all the time with just under 300 members currently.
Getting started with club racing on Virtual Regatta just got even easier. Previously a member or the club required a paid for VIP account enabling them to create custom races, however this option is now FREE for all eSailors so any member can set up custom races completely free of charge! They even have an all-new team racing function in addition to the popular fleet racing format. These events can be protected by an access code, perhaps shared via WhatsApp or Messenger. Other members can sign up for a free VR account, and it is a good ideal to fill in the profile to take part in eSailing World Sailing Events.
After that the player needs to complete 'Sailing School' to understand the controls and workings of the game (and earn a barrel of points). There are apps to play via phones or tablets or using a web browser on laptop or desktop. There are excellent tutorial and tips videos on our eSailing YouTube Channel.3 Sailors can gain 'green points' by competing in featured races and spend them on 'helpers' when racing with their club. They can also buy points.
Adam McGovern, RDO in the North West, has been discovering the opportunities available with eSailing and says the best assistant is VMG which keeps the boat at the optimum angle to the wind. An important feature in virtual sailing is all boats (in the class chosen for a race) being created equal: No tired sails, broken fittings or high performance parts.
There's also instant travel across the world by choosing a racecourse in France, Australia, USA or many other destinations from a drop-down menu. There are some small rule differences but nothing too concerning. What the game really helps with in real world sailing is strategy and tactics, particularly on the start line where it is easy to force or incur a penalty that shows a boat for ten seconds.
The game really teaches the player the speed cost of getting in another craft's wind shadow and just how extensive that performance-hitting area can be. Adam says the game also teaches a vital awareness of wind shifts and areas of pressure.
For those in their early days of sailing training is reinforced by features like getting slightly too close to the wind producing flapping sails: "It's a really good training aid."
eSailing Winter Club Championships
Keep an eye out for the launch of the 2021 RYA eSailing Winter Club Championship where clubs across the country can put forward their best eSailors to compete for the title of not only RYA eSailing Regional Winter Champion but also RYA eSailing Winter Club National Champion.
For more information about eSailing and how to get involved visit www.rya.org.uk/go/esailing