Booking is now open for this year's RYA Affiliated Clubs Conference, which alongside a virtual evening will see the return of in-person Region and Home Country events.
This new-style hybrid approach will provide clubs with national RYA updates online, Monday 8th November from 7.30pm-9pm, followed by regional events over the winter.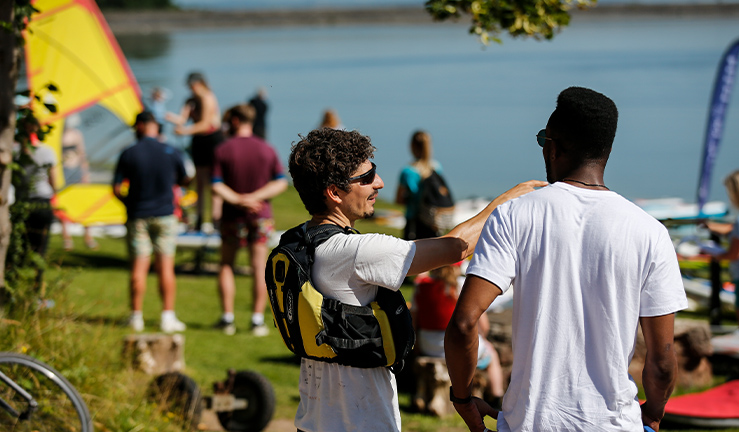 All the events are free for delegates from RYA Affiliated clubs and ideal for anyone involved in managing your activities - including flag officers, committee members, staff and volunteers - and registration is now open here.
We're delighted to announce that Double Olympic gold medallist and broadcaster Shirley Robertson will be returning to host the national event and keynote speakers so far include RYA Director of Racing, Ian Walker and RYA Director of Sport Development, Rob Clark, with more special guests to be announced.
The evening will be an opportunity to explore latest insights from the RYA, real-life club case studies and an 'expo' area, where you can talk to RYA staff and find out about support for your club.
Gareth Brookes, RYA Regional Development Officer Manager, said: "With our club case studies we're going to really look closely at what they've been doing differently and how these clubs have modernised and adapted their offer for existing and potential members.
"The conference as ever will enable your club to learn from others and to hear about the latest trends, and start planning for the coming year. So much has changed over the last 18 months and it's a good time to pause and take stock and then consider how we push on from here toward a successful future."
The online conference will be recorded so anyone who is unsure about their availability to attend is invited to still register so they can catch up with the evening at a time to suit them.
Reconnecting
RYA Region and Home Country events over the winter will then provide an opportunity for clubs and their committee members and volunteers meet up in person at venues where they will be able to take part in workshops and tap into local RYA expertise, network and share ideas.
At each regional event there will be an interactive morning workshop looking at planning for a successful future. Clubs will also be able to hear about and contribute to the planning process for the development of the RYA's regional and organisational strategic plans.
There will then be two rounds of afternoon workshops with a focus on what clubs have told us is important for them, looking at how to: recruit and retain volunteers; develop and replace facilities; recruit and retain more members; and manage governance and legal issues. Your club will be able to examine how it can plan to build on its work in these areas and also find out more about the RYA support available.
As Gareth sums up: "These events will enable clubs to reconnect face-to-face and have really interesting conversations with their regional and Home Country RYA teams and with each other. Our aim is for clubs to leave these conference events with a head start on what they can do and where they can go for further information, with lots of contacts, inspiration and know-how!"
For all the details and booking visit: www.rya.org.uk/events/affiliated-club-conferences
RYA Affiliated Clubs Conferences 2021
National RYA Affiliated Clubs Conference:

Monday 8th November from 7.30pm-9.30pm, online event for all clubs.

South:

13 November 2021 - National Oceanography Centre, European Way, Southampton SO14 3ZH

South West:

20 November 2021 - South Devon College, Hi Tech & Digital Centre, Vantage Point, Long Road, Paignton TQ4 7EJ

London & South East:

21 November 2021 - New Line Learning Academy, Boughton Lane, Maidstone, Kent, ME15 9QL

East:

27 November 2021 - Royal Hospital School, Holbrook, Ipswich, IP9 2RX

Midlands:

28 November 2021 -

The National Memorial Arboretum, Croxall Road, Alrewas, Staffordshire, DE13 7AR

North East:

4 December 2021 - Catterick Race Course, Catterick Bridge, Richmond, North Yorkshire DL10 7PE

North West:

5 December 2021 - Anderton Centre, New Road, Chorley, PR6 9HG

Wales:

A series of online events running in the evenings of the week commencing 22nd November 2021

Scotland:

6 March 2022, venue TBC

Northern Ireland:

22 January 2022, venue TBC