Vacancies Updates
HR Advisor – Kirsty Knight will start work on the 24 May. Kirsty has spent the last 6 months working for Money Barn, having previously spent over 10 years in HR at Utilita Energy. In the meantime, you should contact Dave Strain in the first instance for any HR queries.
Director of External Affairs – Interviews for a new Director of External Affairs were held on the 15 April and we had a number of strong candidates. News on the successful candidate will follow in due course. Howard Pridding will be working with us to ensure a smooth handover.
Performance Manager (Wales) – RYA Cymru Wales held interviews for a Performance Manager on 19 April. This position is being offered on a Fixed Term Contract to cover the maternity leave of Sarah McGovern. Sarah will be heading off on her maternity leave on 19 July.
Employee Survey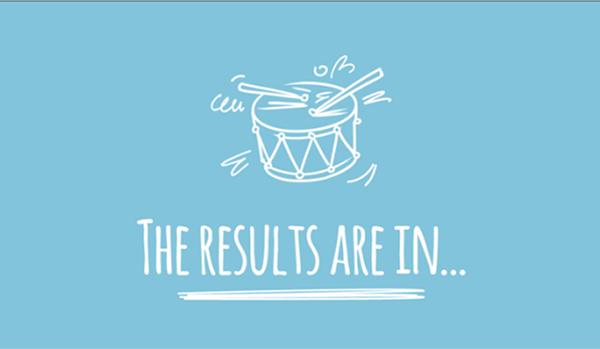 Towards the end of 2020 we asked you to complete our Annual All Employee Survey, 78% of you gave you input and comments on the areas of:
Goals & Objectives,
Leadership & Management,
Communication,
Personal Development,
Employee Wellbeing
Job Satisfaction.
Providing us with your thoughts on your experience of these areas.
Since you completed the employee survey:
The results have been collated, shared and discussed with all departmental managers, with an individual analysis department by department.
Actions and opportunities for growth in your engagement with the RYA have been identified.
The results and actions have been shared and discussed with a number of team leaders, as we all play a part in delivering on a number of the factors identified within the survey results.
The results and actions have been shared and discussed with the Board.
In summary, there are 3 common themes that have come out of the results of the survey, and these are:
Communication: You would like to see continuation of regular departmental meetings, internal newsletters, All Staff Briefings and Meet the Manager's sessions.
Flexible Working: You would also like to see continuation of some of the working arrangements we have all adopted in the previous 12 months, whilst also trying to maintain a balance of regular face to face contact.
Appropriate, clear and consistent terminology: A third theme amongst the results of the survey is to ensure appropriate and consistent terminology is used amongst all departments in all that we talk about. Whether it's discussing departmental KPIs, objectives of the RYA or an activity that has been designed for your personal development. Additionally, there is a need to ensure there is clarity in the difference between personal development and professional development.
ACTIONS
There are some clear action points which have been derived from your comments and the analysis that has taken place since you completed the survey:
Goals & Objectives:
Improving signposting of relevance to Strategic Plan in newsletters / internal communications.
Managers are to ensure information is fully cascaded down to their teams, and that everyone understands why decisions are made.
The terminology we use is to be consistent and appropriate across the Association, whether that's when discussing KPIs, objectives or development opportunities.
Communication:
All Staff Town Hall meetings and Meet the Manager's sessions will continue, ensuring the timing of any sessions is appropriate.
The creation and distribution of regularly newsletters is to continue, with all departments ensuring they actively contribute to their contents.
Employee Wellbeing:
Managers will work with employees to manage workloads and where possible:
Take every opportunity to simplify and focus.
Say no, or not yet, to more activity.
Consider cancelling or combining events instead of postponing.
Recycle content rather than creating new.
Get better at balancing the need to keep other departments informed vs. embroiling them in new projects.
Politely decline requests from external organisations to attend events / share projects etc. unless doing so clearly contributes to the RYA's strategy.
Job Satisfaction:
The future of the way in which we work and our working arrangements will be reviewed and considered, dependent upon the needs of individual teams to combine the best parts of remote working, whilst not losing the best parts of meeting our colleagues face to face.
These actions are not solely an RYA or HR initiative. Everyone can play some part in working on improvements in these areas.
The full results of the survey can be viewed here.