As a member of RYA staff you have access to specially negotiated 'Staff Only' discounts from a number of our Member Reward Partners, from airport parking, sailing kit and clothing, to holidays and travel.
RYA Staff save up to 45% at Gill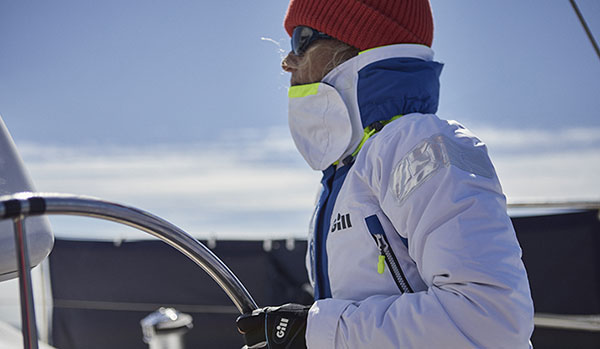 Whether you're already back out on the water or you're planning to be soon, now's the perfect time to make sure you have everything you need for the year ahead.
If you're in the market for a new waterproof jacket, the new OS3 Coastal Jacket is a great all-rounder, suitable for beginners to advanced boaters and because of its water resistance and breathability is a fantastic outer layer for year-round boating.
On the other hand, maybe those old gloves could do with being traded in for a newer model. Gill's newly launched glove collection has been designed for a multitude of conditions and activities; from comfortable all-rounders to a more technical waterproof glove for offshore sailing.
To claim this staff offer, visit the Gill Website to obtain the product code, size and colour of the item(s) you would like to order, then email these details to sophie.pink@rya.org.uk, who will be able to confirm the price before placing the order.
Staycation Season is approaching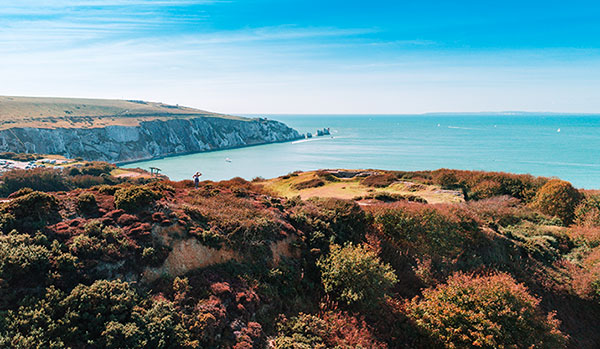 Transport yourself to a gentler pace of life on the Isle of Wight. Make plans or plan to do nothing, it's entirely up to you. There's a whole Island waiting to be discovered when you're ready.
Wightlink loves that the Isle of Wight gives you the feeling of getting away from it all, without actually having to go that far. It's a place where you can be as active as you want or do as little as you like. And, although it feels a million miles away, Wightlink can get you there in no time.
Get outdoors in the sunshine. Idle on the beach. Walk cliff-top paths with or without the dog. Explore beautiful gardens. Hunt for red squirrels (they're the only colour we do!). Indulge in some thrill seeking. Enjoy your morning run with a different backdrop. And discover exactly why it's called the Bicycle Island.
RYA staff save 20% on foot passenger, car or car and trailer travel to and from the Isle of Wight.
To claim your RYA staff discount with Wightlink, call 0333 999 7333 and quote A547536, or book via this link and your discount will automatically be applied.
The UK's Largest Wetsuit & Surfboard Supplier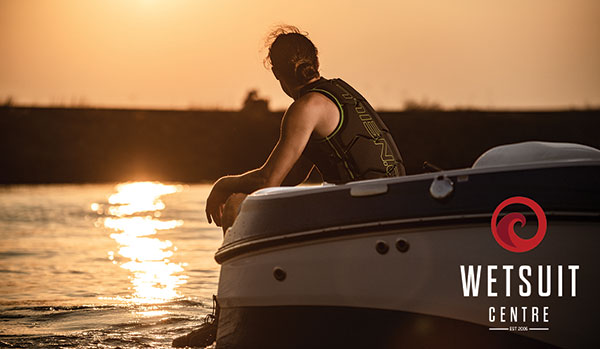 Wetsuit Centre was born over 10 years ago and today are one of the largest suppliers of wetsuits in Europe, priding themselves on delivering choice at the best price.
This year, they have announced a large expansion of their product range. Having partnered with Helly Hansen, Musto, Cressi, Mystic and lots more, they now offer a comprehensive range of wetsuits, accessories, sailing, diving, swimming and general water sports hardware in the UK.
Wetsuit Centre customers, including RYA Staff, can expect expert advice on all water sports equipment, dedicated customer service and quick, reliable delivery across the UK and worldwide.
As one of the largest water sports outlets in Europe, with well-known brands such as O'Neill Wetsuits, Rip Curl, Xcel and hundreds more, they can be seen as a one stop shop to help you get kitted out and enjoy the activities you love.
As an RYA Staff Member, you can receive up to 12% discount across the Wetsuit Centre's wide range of watersports equipment by using discount code RYAGOLD12 at checkout. Shop online at Wetsuit Centre today.
For more info about RYA Staff Offers
For details of all the available staff offers visit Staff Resources - Latest RYA staff offers.
Your RYA Membership
As a member of staff you qualify for FREE RYA membership allowing you to take advantage of exclusive offers and discounts from over 80 Member Reward Partners, exclusively for RYA members. Check out all the latest member offers here.
If you need to set up your staff membership contact the Membership Department on ext. 4355 or email member.services@rya.org.uk