RYA Cymru Wales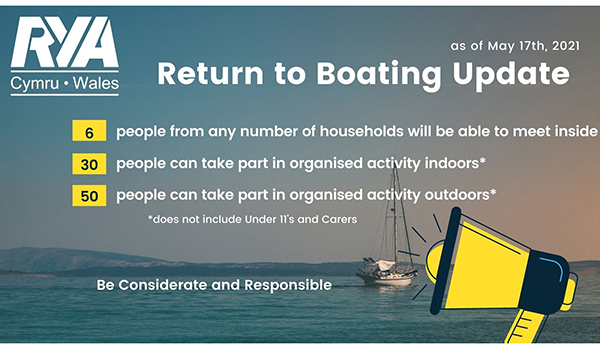 As of the 17 May Wales moved into Alert Level 2 which allows more scope for our clubs and centres to deliver activity.
Organised activity for 50 people outdoors and 30 people indoors
Indoor hospitality can re-open with the restriction of 6 people from 6 households to meet
Accommodation can fully re-open, but only household/extended household can share facilities, which has impact on overnight stays on boats
Residential visits can resume, but no overnight group stays
Due to the uncertainties on hosting events in Wales we are starting to see major regattas being cancelled i.e. Abersoch Dinghy Week and Menai Straits Regatta.
The Welsh Youth & Junior Championships will be taking place over two weekends (12-13 June & 19-20 June) across three venues, Plas Heli, Cardiff Bay Yacht Club and Pembrokeshire Performance Sailing Academy.
RYA Cymru Wales are engaging with the Pembrokeshire Coastal Forum on the development of a Wales Marine Code app.
Continued strategic development and collaboration of funding/activity for Sea Cadets throughout Wales.
RYA Northern Ireland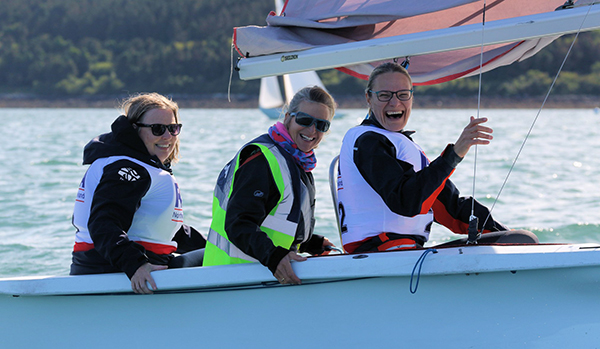 Northern Ireland has seen been enjoying getting back on the water, with a good number of clubs and centres sharing online the activities they have been undertaking.
From 23 April competition was allowed to restart, albeit with numbers restricted to a maximum of 100.
RYANI have planned the (rescheduled) Women on Water festival for 19 June. This will be a restricted event aimed at helping get more active female members and participants. Already 11 individuals have been undertaking race official training on our WOW Pathway. The goal now is to connect the participants with their club to help develop their new skills.
The Youth Performance programmes have returned to the water and catching up on training as best possible, albeit with some adaptations. Some smaller class events are being planned that should hopefully allow competition to resume at a regional and national level.
Clubs and centres are facing ongoing challenges with getting qualified instructors. This has been an area we are supporting and looking at how best instructors etc can revalidate or become newly qualified with a good waiting list of individuals.
Some further aspects of the NI protocol are starting to become clarified in terms of requirements when coming from/ to NI. This has been positive as we look to get more answers for those who wish to continue boating across GB and NI.
RYA Scotland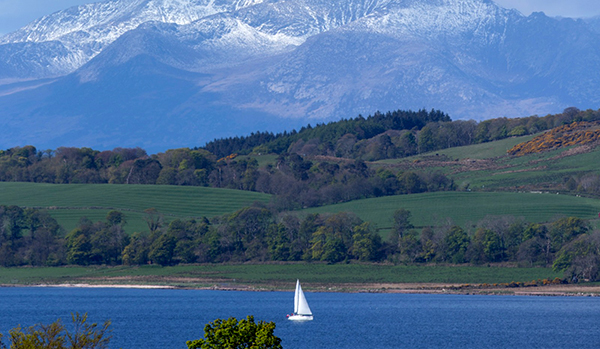 Guidance update for Scotland – The protection levels in Scotland range from Level 1 in the islands, Level 2 in most other areas apart from Moray and Glasgow who remain in Level 3. Overall the team have been managing a variety of enquiries with clarity on events and parity on overnighting onboard with indoor social gatherings.
We are involved with the #RespectTheDestination campaign with Sail Scotland, Wild Scotland and British Marine to highlight the travel implications to the cruising community as restrictions ease.
We have welcomed Ryan Beattie to the team as the RDO for the North or Scotland and the Islands and working on a new regional way of working in development
The performance junior and youth Academy programme has been busy delivering race training activity across clubs in Scotland, which has been well received by all involved.
The strategic consultation sessions have come to an end with some great feedback over the past months. The online questionnaire closes on the 01 June. https://bit.ly/RYAS_Survey
We are working to embed EDI and sustainability action plans into the team's ways of working.
Our next podcast is due out shortly and catches up with successful Scottish sailing family and hears how bringing up kids on boats leads them into international success.