Sport Development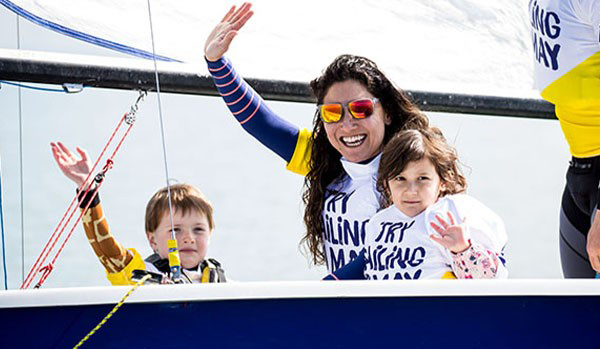 Club development webinars (that should have a broad reach across all types of affiliate) have been organised throughout June including digital communications, family weeks and Corporation Tax.
We are now actively engaging with clubs to understand what topics will be more attractive, relevant, and impactful at this year's Affiliated Clubs Conference.
Discover Sailing - 149 venues have now signed up with 62 having dates. Michelle is also hearing of clubs who have not yet signed up, but who are running events using last year's resources.
This month we are also launching five new Dinghy Cruising Trails! These are: Lough Erne, Lake Bala, Cardiff Bay, Lymington to Newtown Creek, and Itchenor to East Head. Before the end of the month, we plan to launch another half dozen trails on top of this.
Nominations are now open for the 2022 Awards, which celebrate the achievements of youngsters in sailing, windsurfing and powerboating. Whether it's through volunteering, adventure, coaching, instructing, Sailability or performance.
Sailability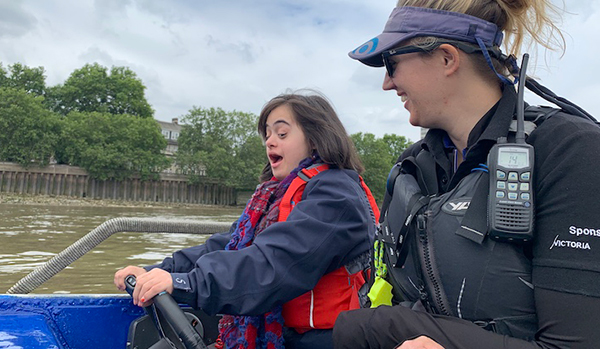 There is a continued focus from the development officers on direct support and advice to venues around restarting, and sharing practice that others successfully develop to operate within Covid guidelines.
We continue to share success stories where disabled people have managed a return to activity - reach, page views and post reach are all up on social media - we have over 9,400 followers across Instagram, Facebook and Twitter.
Partnership work - we are working with a number of new and existing partners (Downs Syndrome Association, WellChild, Oceans of Hope, Leonard Cheshire) to (re)introduce disabled people to boating.
Training & Publications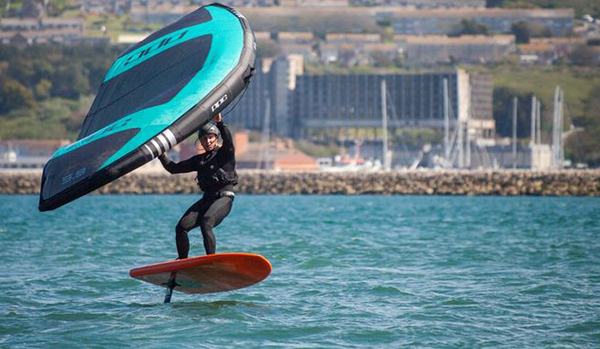 Our new wingsurfing and wingfoiling courses launched at the beginning of June - read more here. The scheme has really taken off with the number of centres already growing and we'll be running our second instructor course in July.
We are working on a communications plan and social schedule to promote courses and training this summer, taking advantage of the staycation trend and driving customers back into training centres.
Feedback from training centres, which is supported by sales of packs and certificates, indicate that our training network is seeing lots of activity and strong current and forward course bookings.
We are still extremely busy supporting centres and instructors and receiving lots of incoming enquiries about the new website, COVID guidance and of course Brexit.
Expressions of interest from new centres are still high and the recognition team continues to be busier than ever, keeping up with a range of requests for changes to their training centre operations or personnel. We will be temporarily adding extra resource for the coming weeks to keep on top of this.
The Publications Team have launched a new edition of the National Sailing Scheme Instructor Handbook (G14) and continue to work on new editions and adding more titles to our audiobook offering.
We have seen some delays with stock and shipping for publications and course packs, this does seem to be improving. We have also seen a few out-of-stock items due to rather unpredictable ordering patterns.
Cruising, Legal, and External Affairs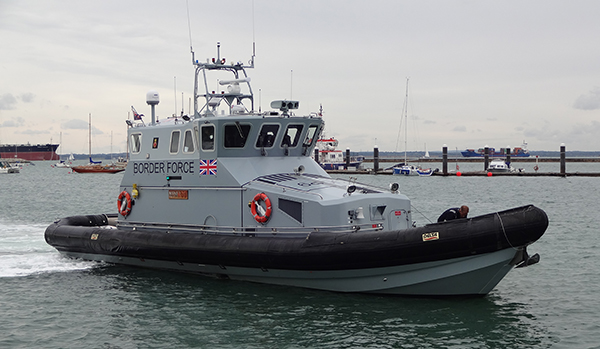 Plans are well underway for a Ministerial visit to take place during this year's Maritime Safety Week (5 - 9 July) and we're also pitching for a share of DfT funding to support our safety campaign work.
The External Affairs team are working closely with Sir Peter Bottomley MP and Paul Holmes MP to progress lobbying on HMRC VAT issues.
A summary 'where we are on post-Brexit' piece of Member communication will be issued shortly.
The Legal team are receiving a higher than usual level of buying and selling boats abroad enquiries.
The Cruising team have requested clarification from Border Force on guidance on arrival procedures.
The Spanish Government has reversed its decision about <14m UK flagged commercial vessels and the relevant RYA qualifications – those who have previously held charter licences for these within Spain will now be able to reapply for them. Sadly, the Balearic Maritime authorities have elected not follow this national directive and so the problem persists in that area.
An update on electromagnetic fields (EMF) guidance is expected imminently, which will be published on the RYA website.
Ongoing Covid enquiries to the team show a concern from members on movement around the UK.
EDI and Safeguarding
We are progressing sign-up to the Business in the Community Race at Work Charter and Maritime UK Diversity in Maritime Charter as both a statement of intent and a means of measurement,
RYA have been approved for Sport England / Perrett Laver diversity in Committees' pilot and will be working with EACC, Midlands and NE but sharing learnings and practices generally.
The Ethnicity in Boating forum, Women's Forum and Youth Forum are all meeting and growing momentum behind their focused plans for various aspects of diversity.
The Safeguarding team have now appointed the first mentor in place as part of the Equality, Diversity and Inclusion Strategy and EDI training for committees is underway.
A Safeguarding section is now being added to RYA membership welcome packs.
The Child Protection in Sport Unit (CPSU) has confirmed our status as "Meets" (the highest level available!) after some pushback over one element of the framework being "Partially Met" took the whole submission down a grade.
Environment and The Green Blue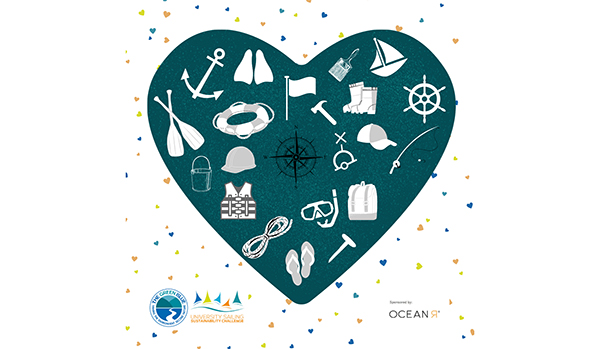 The first draft of the Carbon Pathway document has now been shared with committees for review.
Planning discussions surrounding protection for Studland Bay, Dorset, and development issues at Gravesend, Kent, continue.
TGB has been attending the MDL Green Tech Boat Show this weekend.
TGB's University Sailing Sustainability Challenge has been launched for 2021-22 with sponsors OceanR confirmed for a second year.
As part of the ReMEDIES project, TGB will be co-hosting a webinar to Plymouth residents next week regarding the process of re-seeding seagrass.
Racing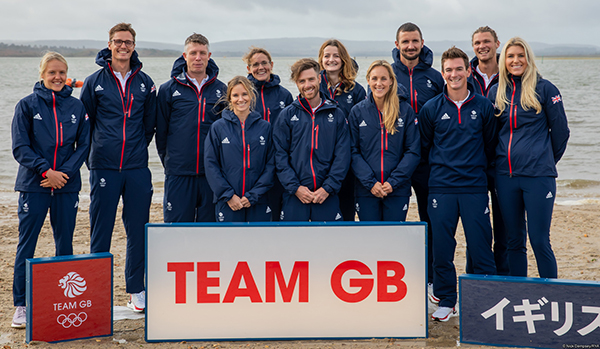 The Racing Services MCA audit is now complete and more positive than previous years, but there are a few remaining action points.
Our Olympic team leave in less than a month. By the time the newsletter drops into your inbox, the whole party will be double vaccinated except two sailors with none and five others with only one dose. The priority is to make sure we retain the right to stay in Daido House.
The IOC has announced that kite foiling will be split into men's and women's medals for the Paris Olympics, replacing the proposed Mixed Offshore Keelboat event.
There are no known outbreaks of Covid reported from any sailing event. Offshore overnight sailing has re-started, and the number of Covid-related enquiries are falling.
The Racing Services dept. needs support from our external affairs team regarding our UK flagged vessels being recognised in foreign states.
The Regional Training Groups have been completed.
The decision has been taken to cancel the Laser U21 World Champs due to be held at WPNSA due to travel restrictions into UK.
Membership Development
May saw the first growth in Membership headcount since September 2019!
We are excited to offer a range of enhanced time limited special offers for our RYA members this month, including up to 40% off selected Bollé sunglasses, up to 30% off charts, books and admiralty product with Imray, as well as saving up to 25% travel to and from the Isle of Wight with Wightlink.
Please note as an RYA Staff member you can save more on Bollé and Wightlink products/services, to find out more, please take a look at our Staff Benefit Booklet in the staff resources section of SharePoint.
The pre-renewal email which was launched two months ago has now become the first part of the renewal communication that members will be sent. This will allow us to cut down on print and postage as the renewal letter (which was the first point of contact) will now only be sent to those who do not renew in response to the first email.
The Membership and Certification team have been and continue to be extremely busy and it is currently taking 3 to 4 weeks to process applications once they have been received.
Support Services
Board NED recruitment for November 2021 will focus on broader diversity on all measures.
Kirsty Knight is settling in very well as HR Advisor and has completed induction with most, if not all departments.
The Volunteer Code of Conduct is being reviewed by a volunteer-led group.
Arrangements for the AGM and publication of the Annual Report & Accounts are progressing well; the latter will be shared with staff at the next Townhall meeting – watch this space!
Our Risk Management Project is being revitalised and will involve staff at various levels across the organisation towards the end of the summer.
Strategy
Work has commenced on the 2022-25 RYA Strategic Plan. We know that the current 2021-22 Transitional Plan already contains a majority of the right elements:

simple, clear, compelling structure;
evidence-based around the most relevant macro-trends;
relevant across all departments;
strong connectivity with individual and team objectives.

The consultation process will be based on that already outlined for 2020 but with less emphasis on background data and more time spent on best application and adaption of our current plan.
We are planning to hold a number of MOSES Focus Groups, each facilitated by an appropriate RYA team leaders – with specific training to be given to equip people to undertake this role.
Policy Committee, Home Countries and English Regions are essential consultation partners as well as broader clubs and members plus selected external organisations.
Specific functional strategies in support of the 2022-25 plan (Sustainability, Diversity & Inclusion, Digital, Communications etc) are at different stages of development and will require attention as critical elements of delivery.
Keeping the new strategy short, simple and easy to communicate is key!
Digital
Our new website is now stabilising after a very turbulent start. We thank all our website stakeholders for their continued hard work in the weeks since the launch. With most major issues now resolved we are continuing to iron out the final wrinkles. Now the biggest challenge is to get site users set up with passwords and accounts.
One of the best new features of the site is that users only ever need one set of login details to access all the areas of the site they are entitled to see. To make it work users need to do an initial match to their club, centre or membership.
This sounds simple, however because it is new to users (and also due to a legacy of customers sometimes having multiple accounts) it is the cause of a very high number of queries. We are working on a set of guides that can be used to step our customers through the login and account set up process.
We are continuing to address some challenges with site orders and payments. If you have a customer with a payment problem please capture as much detail from them as possible – this will help us resolve their query and also find the root cause.
We have formally moved from 'project mode' into 'business as usual mode'. This means that we now have 24/7 support for the site and proactive monitoring run by a new team from Isobar. This team will pick up all issues that the RYA are unable to fix.
Looking forward, we are excited about where we can take the site in the future. The next big step will be to switch over to a new Email platform called EXM – more news on that in upcoming issues.
Web stats
| | | | |
| --- | --- | --- | --- |
| | April 2021 | May 2021 | +/- |
| Total Page Views | 877,521 | 877, 392 | -0.014% |
Top performing pages – Number of page views
| | | | |
| --- | --- | --- | --- |
| Page | Apr | May | +/- |
| /pages/home.aspx | 35,449 | 28,515 | -19.56% |
| /my-rya/sign-in | 1,846 | 21,595 | +1,069.83% |
| /my-rya | 3,990 | 10,923 | +173.76% |
| /pages/wheres-my-nearest.aspx | 15,802 | 10,608 | -32.87% |
| /training | 383 | 9,428 | +2,361.62% |
| /courses-training/courses/pages/hub.aspx | 12,512 | 8,774 | -29.88% |
| /my-rya/forgot-password | 117 | 8,604 | +7,253.85% |
| /courses-training/pages/hub.aspx | 10,070 | 7,516 | -25.36% |
| /exam-payments/pages/exam-paymentsservice.aspx | 8,779 | 7,053 | -19.66% |