As a member of RYA staff you have access to specially negotiated 'Staff Only' discounts from a number of our Member Reward Partners, from airport parking, sailing kit and clothing, to holidays and travel.
Prepare for your next adventure with Cotswold Outdoor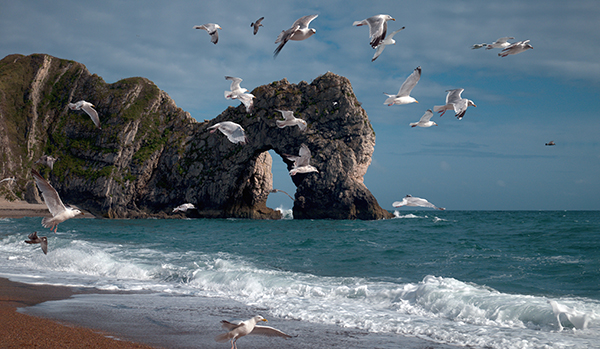 Cotswold Outdoor are thought to know a thing or two about adventure. For over 40 years, they've been preparing people to discover the great outdoors. With over 250 of the best brands and unrivalled expertise, they have everything you need for your next adventure, wherever it takes you.
They've been out there, done it and can't wait to share their experience with you. Cotswold Outdoor's in-store experts will help you pick out the right kit, going over and above so you can go above and beyond. They're passionate about finding your perfect fit and will kit you out for any adventure using unrivalled product knowledge.
With a huge range of high-quality kit for almost any activity, they pride themselves on only offering the very best brands. All of their products are carefully selected by experts, tried and tested to make sure they stand up to this adventure and the next.
Cotswold Outdoor also offer a free appointment service so you can take the opportunity to talk to their experts about your adventures so they can recommend the best kit for you – and throw in a little expert advice too. Book an appointment in your local store for free boot and rucksack fitting or if you prefer, you can talk to them via a video link for expert advice from the comfort of your own home. Whatever your adventure, Cotswold Outdoor are here to help you get on your way.
Cotswold Outdoor offer all RYA Staff 20% discount, both in-store and online. To access this exclusive discount, simply use discount code AF-RYA-S4 at online checkout or visit the RYA Employee Benefits Handbook to see how you can redeem this offer in-store.
See the world through Bollé's eyes this Summer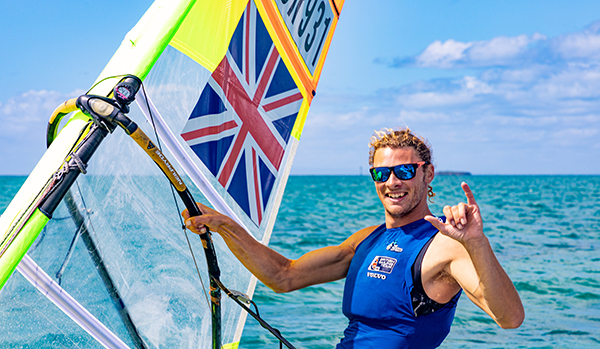 xBolle Brands are delighted to offer all RYA Staff Members a 50% discount on their complete Portfolio of products.
However, the sun is out and their high performance polarized sunglasses have been specifically designed to cope with all the harsh challenges on the water and as a result they are worn by some of the world's best sailors. Bollé is the Official Supplier of the British Sailing Team and Team GAC Pindar.
Combining polarized anti-glare technology, a hydrophobic treatment which repels water off the lens surface and impact resistant polycarbonate lenses, Bollé's polarized sunglasses offer high performance and perfect visibility at all times. You'll find a choice of their existing polarized lenses including HD Polarized Offshore Blue for harsh/bright sunlight and HD Polarized Brown for mid/low light conditions.
New for 2021 they also have the Phantom +, which has an ultimate light adapting lens (Photochromic and Polarized) with blue mirror and NXT material. Great in all light conditions. Also launching the VOLT + Offshore Polarized with revolutionary colour enhancement technology. Providing the ultimate in High Contrast Vision.
To find out how to claim this exclusive staff discount, please visit our Employee Benefits Handbook.
Brighten up your Summer nights with Exposure Lights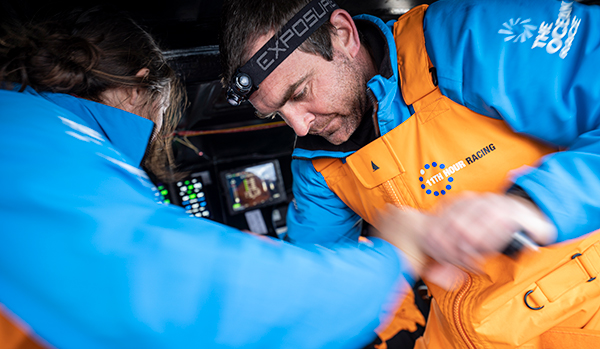 Photo Credit: 11th Hour Racing | Amory Ross
As overnight berthing becomes more accessible and the offshore racing season gets underway Exposure OLAS are pleased to continue their RYA 35% Staff Discount, on all marine, cycle and running products to help you stay safe and efficient on and off the water, day and night!
Exposure OLAS are also pleased to build on their heritage within the Ocean Race, recently announcing a new supplier relationship with 11th Hour Racing Team.
11th Hour Racing Team will be equipped with Exposure OLAS' industry-leading lighting solutions and marine safety products, ranging from high-performance headlamps and overboard torches to emergency strobes, used in shoreside maintenance, coach boat safety, and of course, competitive offshore races. The team will also be trialling Exposure OLAS's overboard location system.
Visit www.exposurelights.com to view their full range of bike lights or www.alertandfind.com for their full range of marine lights.
To place and order and/or enquire about product specific pricing, please email tom.h@use.group.
For more info about RYA Staff Offers
For details of all the available staff offers visit Staff Resources - Latest RYA staff offers.
Your RYA Membership
As a member of staff you qualify for FREE RYA membership allowing you to take advantage of exclusive offers and discounts from over 80 Member Reward Partners, exclusively for RYA members. Check out all the latest member offers here.
If you need to set up your staff membership contact the Membership Department on ext. 4355 or email member.services@rya.org.uk