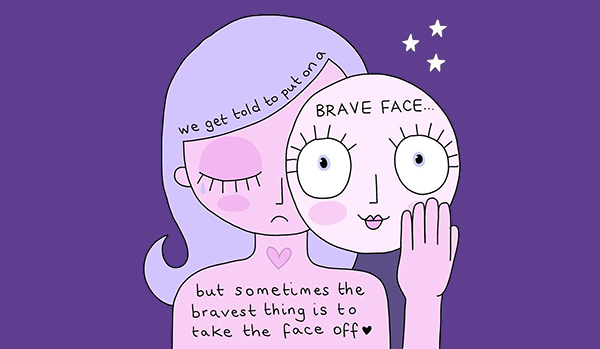 The relaxation of Covid restrictions has now been lengthened and a new date has been put to us. I thought heading back into a "normal" life, whatever that looks like would be exciting, I would get to see all those friends and colleagues who I had not seen for such a long time, I could go shopping in a supermarket, go to the cinema, eat out, go for weekends away and staycation holidays – it is just going to be the best time right? But after one dose of the vaccine, I am not doing all those things that I am now allowed to do, and I ponder why that might be?
I have had a dose of vaccine, so theoretically I am more likely to be OK should I catch Covid, people continue to wear masks and use sanitiser, so why have not I gone to the cinema to watch the long-awaited Conjuring 3?
Two years ago, for my 40th birthday, I pre-booked a weekend away with friends in Devon. The first booking was moved due to the restrictions and put in the diary for June. The news was good, groups of up to 6 could meet – the trip was going ahead.
I ummed and arred over the decision to still go because I had such anxiety about being far from home and outside of what had become such a comfort! When it came to packing my bag after losing my nerve to pull out at the last minute, I was stuffing Covid tests in, cold and flu remedies and panicking that someone would have covid and pass it on to us all.
My dear friend Katherine reminded me that I was over thinking things and that we would all be fine, and we would have a lovely time and I did not need the 20 packs of tests lining my bag. The day came and my lift pulled up outside and my bag (now with only one test pack and several bottles of gin and one black sambuca) was put in the car and off we went. From the minute we set off all anxiety left me and I was excited for the first time to see some of my best friends!
We had an amazing time and have now decided to have an annual trip away – the highlight was my first ever game of snakes and bladdered and the twinkly 40 tiara and sash that I was forced to wear for the whole weekend! The lesson that I learnt from my trip away was that I should try my best not to over-think and allow my friends and family to give me the gentle nudge needed to start living my life the way I want to live it again.
As we start to move closer to some form of normality and a shift back to office-based working, it can be an incredibly anxious and unsettling time for lots of us, myself included. We have all been stuck in our bubbles for 18 months and starting to move outside those bubbles and spending time away from home can be a daunting thought.
After spending so much time in small clusters of people, thoughts of a full and busy office will be a delight to some but a horror to others. There is lots of support and guidance available for us as we make the transition into what will be our new normal.
I have found some that I found particularly helpful, and links to those can be found below:
The RYA Wellbeing Team is here to support everyone as they start to return to the office. Any worries or concerns that you have, don't put a brave face on, come and have a confidential chat to one of us and we can support you as best we can.
Your wellbeing colleagues are Andrea Gates, Cat Ferguson, Cherie Dodd, Connie Le-Brun, Deb Cornick, Jess Beecher, Katie Loucaides, Kirsty Knight, Niki Paton, Olivia Wells, Sarah Pavey, and Vaughan Marsh.