We kickstart this month's SMT update with the excellent news that RYA Membership grew in May, for the first time in over a year! While it was modest growth, it can be taken as an indication that things are going in the right direction as we begin to move out of the pandemic.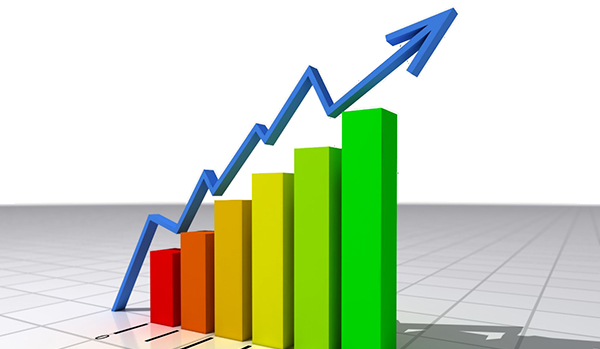 With green shoots of recovery now increasingly starting to appear, we must focus on making sure we do all we can to create opportunities for our existing members and re-grow membership to pre-Covid levels through improved retention and acquisition.
Encouraging refer-a-friend recommendations, focusing on our email recruitment campaigns, and promoting membership during our virtual events are just a few of the ways that we are able to promote our services and the rewards we offer to attract recruit new members. But we're keen to hear your ideas too, as we all have a part to play in promoting membership and reaching potential new supporters.
There's good news on the office front too. Our plans to enable staff to reconnect in person are progressing well and will incorporate new ways of working and changes to the building layout and design. The work carried out at RYA House is now complete and the building is fully open, although a full return to office work won't commence until Government guidance to "work from home if you can" changes.
Each department should revisit their plans on which team(s) will work on which days in the office – aiming for maximum collaboration opportunities within and across departments without over-crowding the building on midweek days. Work patterns will be different for different teams and roles, but the overriding imperative is providing consistent service to our members and stakeholders.
By now, you will have received your invitation to take a virtual front row seat at this year's Tokyo 2020 Olympic Games – with an exclusive series of 'Inside View' video calls taking place LIVE from Enoshima. We can all feel truly proud that fifteen British Sailing Team athletes selected to represent Team GB in Tokyo, and the small army of support staff behind them, have shown true determination and fortitude to keep the Olympic dream alive as we have counted down to the new Games.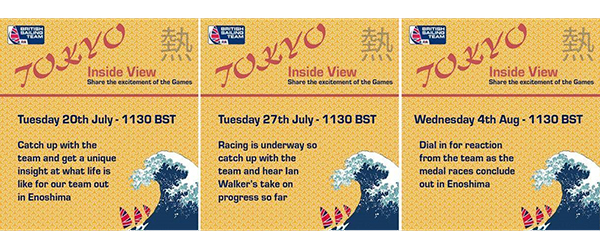 It's going to be amazing to come together (whether that's in person in the office or virtually) in the coming weeks to celebrate the excitement of the Olympic Games. Don't forget, there'll also be a chance to put your questions to the team in Japan during the video calls, so be sure to save the dates!
This weekend will also see us take part in the national Thank You Day on 4 July, when we'll join some amazing organisations and sports across the UK to show our appreciation to everyone who has helped us through the past 18 months. It's a chance to say 'thank you' to all those within our club and centre network who day in day out worked tirelessly to follow guidelines and ensure measures were in place for people to safely get back on the water.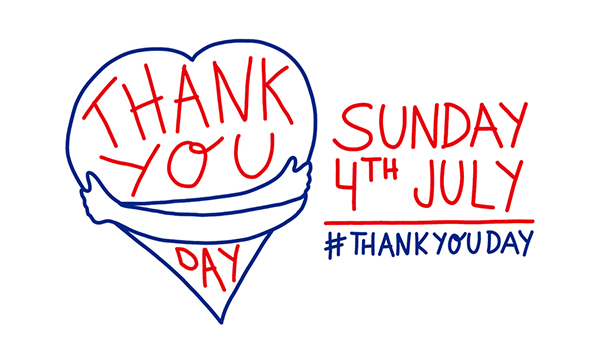 It's also an opportunity to thank our volunteers – from those who drive activity across the regions to those who share their advice and expertise on our boards and committees – and our members, as without their support we simply couldn't lobby and represent the sport in the way we do.
We'll finish this month's update with a thank you to each and every one of you as staff members! And that includes a huge thank you to our CEO, Sarah Treseder, who will be joining the UK Chamber of Shipping in the Autumn. I am sure you will want to join us in wishing Sarah the best of luck in her new role. We know that without her effort and dedication, the RYA would not be the organisation it is today. Thank you!
If you'd like to have your say in the next newsletter, just drop us a line at ask@rya.org.uk.
Your Senior Management Team