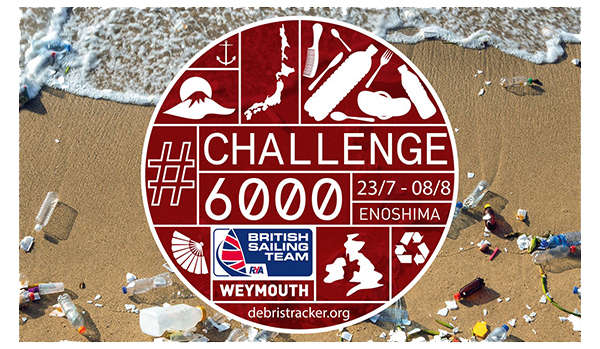 It is roughly 6000 miles from Weymouth to Enoshima and we are asking you to support the British Sailing Team and join the challenge to remove a combined total of 6000 pieces of debris from the environment between 23 July and 08 August.
To get involved visit debristracker.org, download the Marine Debris Tracker App and select the British Sailing Team from the list of organisations.
You can track any debris you find using the app and asked to recycle or dispose of it properly, if it is safe to do so.
It would be really great to see RYA staff members (and their friends and family) taking part in the challenge.
Remember to share your photographs on Instagram using @BritishSailing and #Challenge6000.
If you need any more information contact Sponsorship Officer, Caroline Hoy.