Sport Development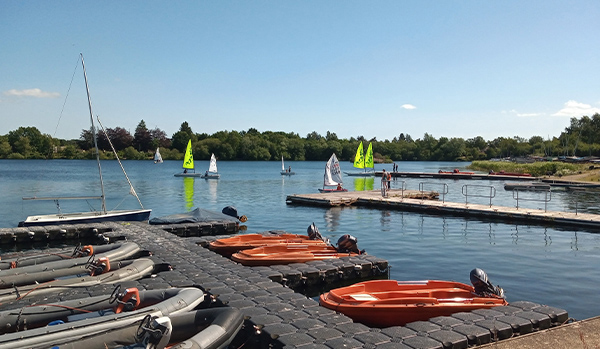 June was a great month for OnBoard windsurfing. All 90 OB venues that deliver windsurfing received their copies of the new Improver Windsurf Session Cards. The feedback has been great so far. We have also planned a virtual OnBoard windsurf event.
Sailability Keelboat League takes place on 16-17 September at WPNSA. The event will be a keelboat league - 12 teams, lots of exciting but short races.
Over the past month we have run a series of webinars for clubs on a variety of topics including:
Google my business
Making your club's website more attractive to potential members
EDI for club committee members
Staycations – making the most of these by running junior and family weeks
An introduction to corporation tax
The RYA Affiliated Clubs Conference will take place on the evening of Monday 08 November, 7.30-9pm. The theme is planning for a successful future and plans are underway for a hybrid virtual and in-person event to provide the best of both worlds.
149 venues signed up for Discover and Rediscover Sailing, of which 144 are open to the public. In total, 78 dates have been set. There has been a noticeable increase in the number of venues running multiple events compared to previous years.
Nominations are now open for the RYA Musto Youth Awards which means the search has officially begun for this season's most successful and inspiring young sailors, windsurfers and powerboaters.
We have added 7 new dinghy trails which are ready to download and explore. The new trails are at Great Cumbrae, Cardiff Bay, Lake Bala, Lough Erne, Plymouth Sound, Itchenor and Lymington. Each trail comes with its own map and instructions including distance, safety, sailing times and launch sites. https://www.rya.org.uk/news/2021/07/09/explore-the-uk-with-brand-new-dinghy-trails
Training & Publications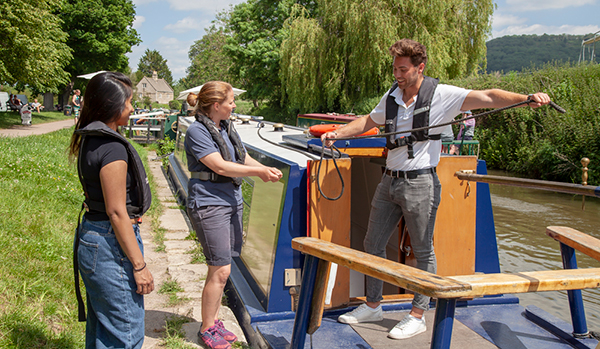 Feedback from training centres suggests they are very busy, with many booked to capacity for the coming months.
The prediction of a year of 'staycationing' appears to be coming true and many clubs and centres are making the most of it. We are continuing to support centres with a communications and marketing campaign across our channels encouraging people to get out on the water and take a course.
Instructor courses continue to be busy with most now up and running again. The recent easing of restrictions in England has meant dinghy instructor courses, including the use of double-handed boats can return to normal delivery, and we expect to run two Diesel Engine Instructor courses later this year. All other shorebased courses will continue to be delivered virtually for the remainder of 2021.
The launch of the new RYA WINGsurfing training scheme continues to generate interest with more and more centres applying for recognition. We are running our second instructor course at the end of July.
The Recognition Team continue to be busy but are getting through the backlog with the support of the broader RYA Training team and some additional resource.
We have had a number of internal changes within our team and are taking the opportunity to restructure and realign the roles within the Training department.
We recently ran the first in a series of joint webinars with Maritime UK, promoting the breadth of maritime career opportunities.
Our work on the implementation of a Quality Management System (QMS), with training for a number of staff to take place in autumn, will assist us in creating and implementing an appropriate QMS framework across much of what we do. This work will ultimately require some contribution from other departments, and we will be in touch in due course.
Cruising, Legal and Safeguarding
Maritime Safety Week was a great success in July with the Maritime Minister visiting the Docklands Training Centre, giving us a great opportunity to discuss RYA Safety initiatives, training courses and wider recreational boating issues.
We are continuing to speak with Government regarding the Schengen Area issues.
Covid FAQ's for clubs and RTCs have now been updated to reflect the current rules.
The Cruising team are continuing to make updates to website content.
Cruising have been receiving enquiries from members regarding travel abroad.
Safeguarding are working on a menopausal statement.
Safeguarding training for the Board has been well received.
Environment & The Green Blue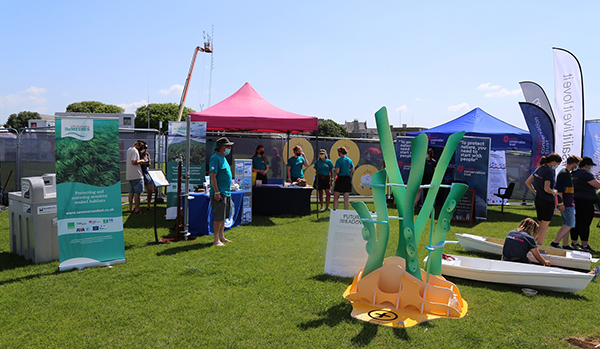 The RYA Carbon Pathway to Zero document is currently at the review stage.
Reports on Orca activity in Spanish waters near boats is causing some concern.
Planning are reviewing applications for fish farms in N. Wales, weed cutting in Aylesbury and the potential wind impact of new buildings in Gravesend amongst others.
TGB attended SailGP in July and were able to film underwater footage of the seagrass beds in Plymouth as part of the EU LIFE ReMEDIES Project.
Plans are progressing well for the Sustainability stand at RYA Youth Nationals.
Work on the joint Plastic Accreditation Scheme between TGB and The Final Straw is progressing.
Racing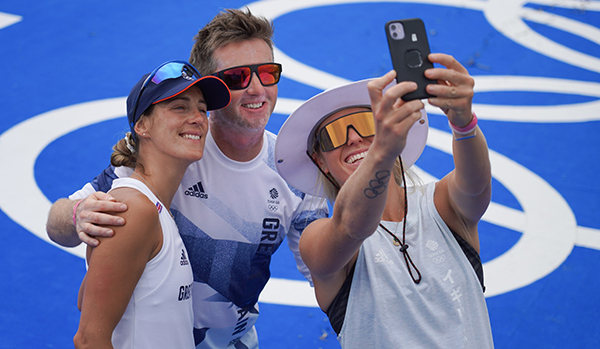 The Games and racing are now underway in Tokyo. The British Sailing Team has a dedicated Tokyo 2020 page - https://britishsailingteam.rya.org.uk/tokyo-2020/ - with a good 'How to follow' guide and latest news and info from the Games.
Many of you will have been tuning in for the 'Behind the scenes' chats with Ian. Keep tuning in and they will be recorded if anyone misses them live.
While senior focus is on the Games, the youth and junior department are in the final stages of prep for the Youth Nationals. This year will be across two weekends and two venues with the majority of fleets in Plymouth from 9-13 August with the kites a few days later in Exmouth.
Challenge 6000 – The BST have launched 'Challenge6000' which aims to collect rubbish and debris during the Games period. 6000 approximately equates to the mileage from Weymouth to Enoshima. Check out the Challenge 6000 reminder article for more details.
Membership Development
There was further growth in the membership count in June however it should be noted that this growth is reflective of low numbers coming in last year, but it is still a reflection of the ease of Covid restrictions.
New members were up 44% MOM and this correlates with rises in certificates and ICCs issued.
The member entry survey – sent to new members three months into their membership has been relaunched. The insight we gather here will be used to shape the future of membership as we go forwards
The membership and certification teams are still extremely busy and it is taking 3 weeks to process applications once they are received.
Michaela Hatch is off on Maternity leave on the 23 July and Deborah Maxwell has joined the team to cover her leave. We also have two temps, Barnaby and John, who are helping us out over the summer.
If the Tokyo Olympics is inspiring you to get out on the water, don't forget as a member of staff you enjoy free RYA membership giving you access to great savings on a whole host of well-known boating and non-boating brands. Plus, enhanced staff offers from a number of our partners. Check out the latest staff offers article for more info.
Digital
We have released a wide range of updates to the site which will improve both a range of issues from transactional messaging to real time Asset Bank and Training centre updates. The biggest addition has been the welcome return of a range of site re-directs as we test a new tool to make them work better.
We have also added two new temporary faces to the team to help improve web support capacity during the post launch period – please welcome Rosie Allen and Katelyn Buenfield.
Our next key focus is resolving the issues we have seen with our website reporting tool – Google Analytics – more news on that soon.
Web stats
| | | | |
| --- | --- | --- | --- |
| | May 2021 | June 2021 | +/- |
| Total Page Views | 877, 392 | 333,300 | -62.01% |
Top performing pages – Number of page views
| | | | |
| --- | --- | --- | --- |
| Page | May | June | +/- |
| /my-rya | 10,923 | 19,464 | +78.19% |
| /my-rya/sign-in | 21,595 | 15,351 | -28.91% |
| /training | 9,428 | 9,434 | +0.06% |
| /wheres-my-nearest | 3,220 | 9,434 | +112.61% |
| /membership | 4,254 | 4,381 | +2.99% |
| /shop | 3,219 | 3,671 | +14.04% |
| /shop/basket | 2,072 | 2,867 | +38.37% |
| /credentials-listing | 878 | 2,791 | +217.88% |