RYA Scotland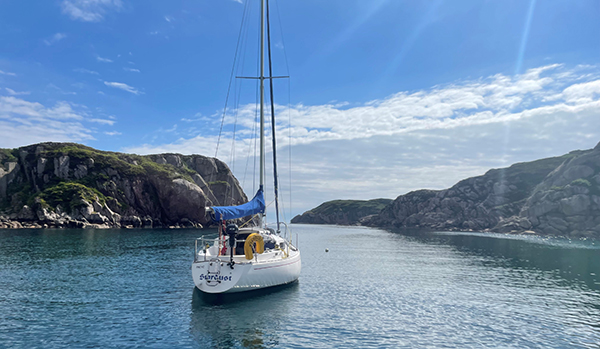 Scotland not in the clear just yet so we continue to support the boating community as best we can working from home and getting out to events wherever we can. Great to see the West Coast having one of the busiest seasons on record with many marinas now reporting that visitor berths are full regularly. However, uncertainty has seen the cancellation of Scotland's Boat show.
RYA Scotland starting to look at what the return to the office might look like but still unlikely to see any movement on this until into October.
We have run our 29er summer camp in Largs for our sailors to train prior to the 29er Nationals which are taking place this week. Upcoming this weekend we have our Optimist Performance Team training in Helensburgh SC to prep for the IOCA Nationals. RYA Scotland Performance have successfully ran over 100 Academy and Performance Team sessions from March 2021 - July 2021 with our new regional model.
The coaching team have managed to find some time to take holiday and explore some of Scotland's amazing anchorages. Over the last month, we have run and or supported training in Peterhead, Helensburgh, Oban and Ullapool with more trips across Scotland planned for the next few weeks.
RYA Scotland's two new RDOs are now starting to get out to meet their clubs as well as developing their regional plans. Ryan and Georgia have an exciting Youth Project that they are working on too. Georgia has also been at sportscotland equality consultations in the past week.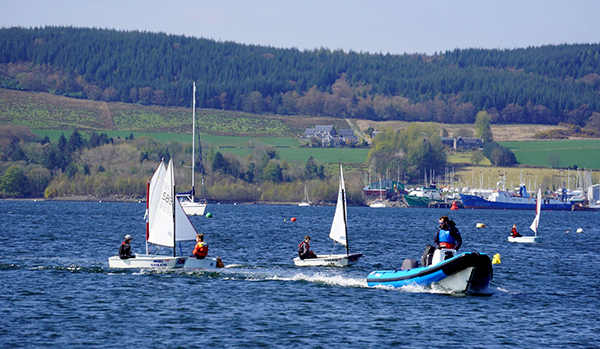 RYA Cymru Wales
Mask wearing is still mandatory in Wales.
As of the 17 July, some restrictions relating to Coronavirus in Wales eased. In particular, restrictions around the number of people from different households that you can meet indoors; now six, outdoor premises and events will have greater flexibility around social/physical distancing, and the limits on the number of people who can gather outdoors socially have also been eased.
As of the 07 August, it is proposed that the following restrictions relating to Coronavirus in Wales will be further eased - restrictions around the number of people who can meet indoors including private homes- no limit, and masks will not need to be worn in hospitality settings but will continue to be required by law in most indoor public places and on public transport.
Risk assessments on any organised activity will be compulsory to support the easing of the restrictions.
We must caveat this news with a reminder that we are yet to see the detail of the regulations that will sit behind this announcement and there may be a need for further tweaks as more information becomes available.
The very positive implications of this are that the restrictions to some club activities, some RYA training courses, instructor courses and examinations will also now be eased as of 17 July in Wales, with further easing on the 07 August. This will include the lifting of caps on the number of people, being able to socialise at club events, take part in courses and exams, as well as the use of double-handed sailing dinghies and keelboats, for RYA Training. Much of the information on the RYA Cymru Wales website relating to Coronavirus will shift from being mandated to being more of a guide on what constitutes good practice during this next phase of the pandemic.
On a lighter/happier note, our Performance Manager Sarah McGovern gave birth early, but all well, to Milo Tomos McGovern in early July. We were also pleased to hear her husband Jonny got back from Italy where he was coaching, with a couple of hours to spare. We welcome Stuart Selley as maternity cover for Sarah.
RYA Northern Ireland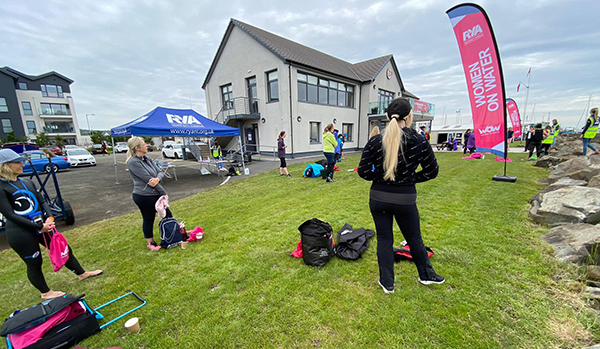 Northern Ireland continues to open up with further easing of restrictions and from 02 July saw the removing of the 500 cap on gatherings, which included Sporting Events. Staff have been enjoying getting out on the ground more, meeting clubs and centres as they have reopened and look to deliver more activity.
The Women on Water Festival 2021 ran on 19 June at Carrickfergus Sailing club with 40 participants experiencing sailing, powerboating and SUP amongst other activities. Feedback has been excellent with superb weather on the day and a team of volunteers helping deliver activity in line with local guidelines.
In Performance, our 2 Coach tutors are engaging with local clubs and looking to get some RCL2 candidates qualified over the summer months. More event opportunities are taking place across the island of Ireland, allowing more racing practice to take place. The recent announcement of the ILCA 4 World Championships now set to take place in Dun Laoghaire, August, will certainly help some sailors get larger event practice.
Dinghy Instructor Courses have been running over the course of June/ July and helping deal with a waiting list of candidates who can support clubs courses.
RYANI is seeking two new members for its Cruising and Environment Committee and will be seeking new Board members for the AGM in October.