As a member of RYA staff you have access to specially negotiated 'Staff Only' discounts from a number of our Member Reward Partners, from airport parking, sailing kit and clothing, to holidays and travel.
Get on track this summer with Runners Need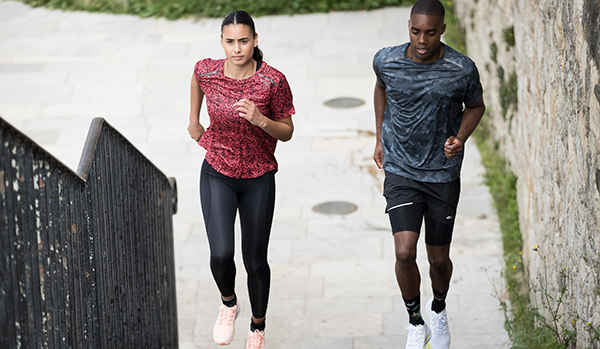 Adhering to the passions and principles of their founders, Runners Need help you achieve your personal fitness goals with the latest products from world-leading brands, friendly, expert advice and a personal service that you can trust.
Runners Need in-store experts are passionate about running and want to share that enthusiasm and knowledge, which is why you can visit them in-store and online for expert guidance on anything from training, racing and nutrition to footwear, clothing and electronics.
They believe that a great running experience begins with the right shoe, so staff are trained to offer free video gait analysis and professional fitting services in every store.
But Runners Need care about more than just kitting you out with a pair of shoes – they source the latest innovations in performance fabrics and footwear, high-tech gadgets and training and nutrition science, so that you get the most out of every run. If running is part of your holistic lifestyle, the range is versatile enough for the gym, yoga, Pilates and spin classes as well.
Runners Need also lead weekly run clubs and host exclusive events from their nationwide stores to support, inspire and motivate the local running community.
Whatever your personal fitness goals are, they are here to help you every step of the way.
Runners Need are pleased to offer 20% discount to RYA staff in-store and online. To access this exclusive discount, simply use discount code AF-RYA-S4 at online checkout or visit the RYA Employee Benefits Handbook to see how you can redeem this offer in-store.
Full T&Cs apply.
Musto - We make the kit. You make it happen.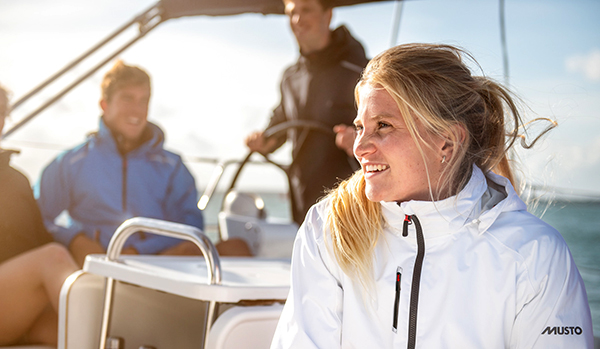 Your adventure is Musto's challenge. Engineering technical clothing to help you perform at your peak so you can make it happen.
Built on 50 years of engineering cutting-edge performance apparel, Musto are one of the world's leading sailing brand. They use the same technology that protects our ocean racers to keep you dry and comfortable whether you are in the yard, exploring the countryside or crossing the Atlantic.
The designers are fanatical about detail and style. From the precise placement of ergonomic panels on active jackets to sustainably considerate fabrics in the dinghy collection, this is where style meets hi-tech performance. Musto only work with some of the best manufacturers, so you can be assured of Musto's award-winning quality every time.
They are British from the beginning, but their clothes, footwear, luggage and accessories are designed with an international outlook, so you can be active in all climates, on all terrains, anywhere in the world. From leisurely weekends in the country to battling storms in the Southern Ocean, Musto performs so you can too.
All products are tested to the extreme in the world's most hostile environments, and in the labs, to drive innovation so you can trust their products to perform and endure.
To redeem your exclusive 40% off at Musto as an RYA staff member, please contact sophie.pink@rya.org.uk for a discount code*.
*The RYA Staff Discount is only redeemable at musto.com on full price items.
Staycation season is here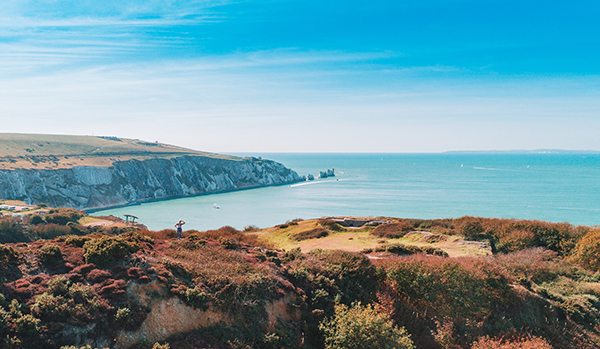 Transport yourself to a gentler pace of life on the Isle of Wight. Make plans or plan to do nothing, it's entirely up to you. There's a whole Island waiting to be discovered when you're ready.
Wightlink loves that the Isle of Wight gives you the feeling of getting away from it all, without having to go that far. It's a place where you can be as active as you want or do as little as you like. And, although it feels a million miles away, Wightlink can get you there in no time.
Get outdoors in the sunshine. Idle on the beach. Walk cliff-top paths with or without the dog. Explore beautiful gardens. Hunt for red squirrels (they're the only colour we do!). Indulge in some thrill seeking. Enjoy your morning run with a different backdrop. And discover exactly why it's called the Bicycle Island.
RYA staff save 20% on foot passenger, car or car and trailer travel to and from the Isle of Wight.
To claim your RYA staff discount with Wightlink, book via this link and your discount will automatically be applied.
For more info about RYA Staff Offers
For details of all the available staff offers visit Staff Resources - Latest RYA staff offers.
Your RYA Membership
As a member of staff you qualify for FREE RYA membership allowing you to take advantage of exclusive offers and discounts from over 80 Member Reward Partners, exclusively for RYA members. Check out all the latest member offers here.
If you need to set up your staff membership contact the Membership Department on ext. 4355 or email member.services@rya.org.uk