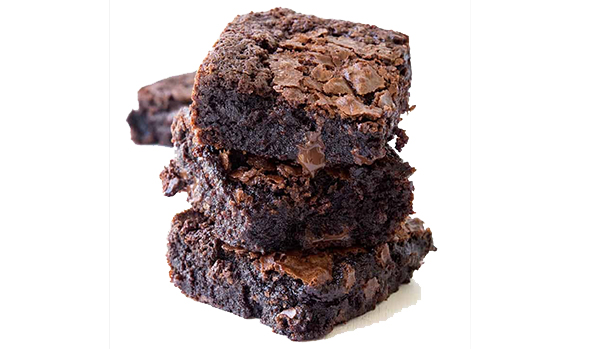 The Ingredients
170 g unsalted butter melted
200g caster sugar
90g brown sugar
1 teaspoon vanilla extract
3 large eggs
40g cocoa powder
70g GF plain flour
75g milk or dark choc chips (suspect white choc would also work)
The recipe
Preheat oven 180c. line a baking tray
Mix butter and sugars and gently whisk together, add vanilla extract and stir
Add eggs one at a time, stirring in between and sift in cocoa powder and flour, stir until just combined
Add choc chips
Pour into tray, bake for roughly 30mins until they stop wobbling in the middle
Leave in tin and leave to cool, transfer to fridge for an hour before cutting.
These look yummie 😋 😋 😋
If you have a lovely recipe be it a scrumptious cake, healthy snack, quick and easy supper or something perfect to eat when you're out on the water. Email your recipe and a picture to emma.slater@rya.org.uk and you could be our next Chef de RYA!