The moment has come – it's Tokyo 2020. The delayed Olympic Games are finally here and racing got underway on July 25, two days after the opening ceremony. The first medal races are on July 31, and the final medal races are on August 4, although there is a reserve day on August 5 just in case. The full schedule and results can be found here.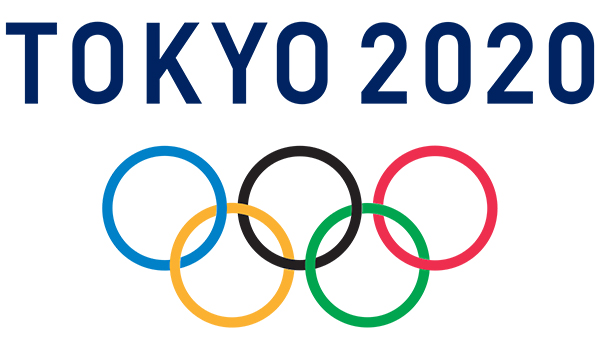 Unlike in past Olympics the BBC will not be streaming all events live via the red button, so if you want to watch it live you'll need to subscribe to Eurosport or Discovery+. The good news is it's cheap – around a fiver for the entire month. Via the Eurosport player, you'll be able to watch live racing from one pre-determined course area each day.
Our dedicated Tokyo 2020 page has biographies of our athletes plus the latest headlines from Enoshima, live tracking and a bit of history thrown in for good measure. And don't forget to tune into our exclusive 'Inside View' staff-only updates with Ian and the team.
Thank you to everyone who contributed to the recent back to office survey; HR are now reviewing everyone's feedback. We are keen to ensure that we approach the return in a cautious and considerate way. Many team members are already back or spending occasional days in the office and it's been great to finally see so many colleagues in person. We are optimistic that our revised ways of working will gradually adopt to the new normal. Watch this space for more workplace updates from HR.
Although most legal restrictions have been lifted at Step 4 of the Government's Road Map, and many people have been vaccinated, it is still possible to catch and spread COVID-19, even if you are fully vaccinated, and we are still in the third wave of this pandemic in the UK. It's therefore important that we all use personal judgement to manage our own risk. Every action to help reduce the spread will reduce any further resurgence of the virus in the coming months.
Our Q1 financial results and quarterly KPIs have delivered strong results with April to June showing solid recovery across all aspects of RYA Training – and the beginnings of growth in membership. ICCs however are one area where recovery is very slow, as the ICCs issued are at about the same level as this time last year and roughly 30% down on a typical year.
Since our last newsletter, we have welcomed the tailored approach taken by Sport England and UK Sport to strengthen and develop the Code for Sports Governance. This will build on our public commitment to make boating a more inclusive and diverse activity, by ensuring the right changes are embedded in our governance structures, policies and procedures. Importantly it will also help to ensure we are held to account in a meaningful way on the impact of our work. The good news is that the changes to the Code will help to address some fundamental issues, which are already at the heart of our strategy.
The focus was very much on recreational boating safety when we recently met with Maritime Minister, Robert Courts MP, at the Docklands Sailing and Watersports Centre as part of Maritime Safety Week. We took the opportunity to brief the Minister on the wider work that the RYA does to promote safe, responsible, and sustainable recreational boating, including significant initiatives to address sustainability and diversity issues.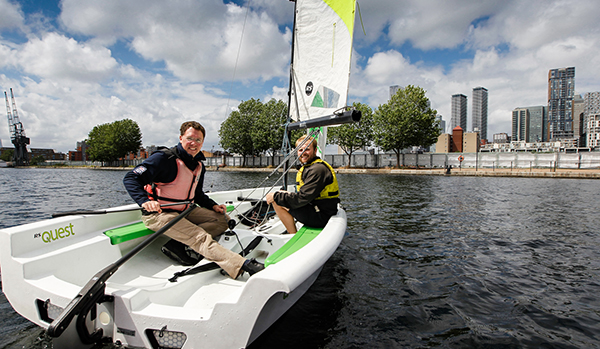 As you know, we launched our Equality, Diversity, and Inclusion Strategy earlier this year, and whilst at the Centre the Minister heard about the work that we're doing to ensure that our sport is promoting a welcoming and inclusive culture. With this in mind, it was great to see so many colleagues engaged in our recent Trans Awareness session, delivered by Gendered Intelligence. Rahil Virik delivered an excellent workshop on gender diversity and it really did hit home that everyone can be intelligent about gender! Thanks to everyone who took part.
And thank you for once again taking the time to check out our latest update. If you'd like to have your say in the next newsletter, just drop us a line at ask@rya.org.uk.
Your Senior Management Team