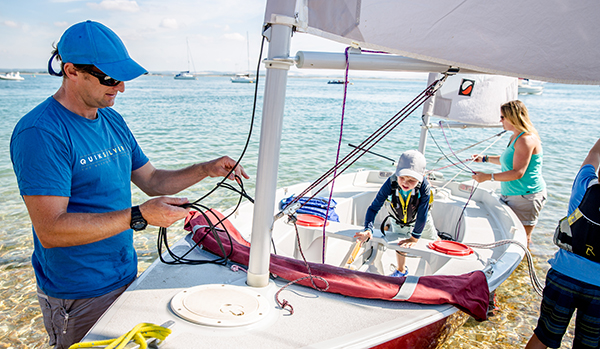 With the easing of restrictions and outdoor sports restarting, there's never been a better time to find your local sailing venue, get out on the water and Discover Sailing.
"After a long winter in lockdown we know people are keen to spend time outdoors with their friends and family whilst taking advantage of both the physical and mental health benefits associated with being on the water. In 2020 approximately 21,000 people joined their local sailing club which is fantastic considering the limitations that many venues were facing" explains Rob Clark, RYA Director of Sport Development.
Join the club scene
Sailing clubs are now welcoming their communities to get back out on the water again, with many offering activities aimed to help those who have been off the water for a while and those who may be new to the sport.
For those interested in finding out more about what a local club has to offer, look out for two great RYA campaigns this summer.
If you've been away from sailing for a long time, why not try one of the ReDiscover Sailing sessions? Since April, RYA affiliated clubs have been running sessions aimed at reintroducing past sailors back to boating and helping everyone to make the most of 2021 when we are finally able to get afloat again.
Some clubs are also taking part in Discover Sailing which will reach out new would-be sailors and windsurfers through low cost or FREE open days or taster sessions.
"Clubs are offering their customers and members a diversity of ways to get out on the water" Rob continues. "And with activities ranging from stand up paddleboarding and opening water swimming to windsurfing and sailing, they are becoming attractive destinations for families and people of all ages, during the week as well as at weekends".
Sail Birmingham, an initiative by Midland Sailing Club in the heart of England's second biggest city, had more than 100 people on its waiting list and around three enquiries a day when lockdown three came to an end. As manager Phil Reeves explains: "We're at Edgbaston Reservoir, which you can bike or run around, and it's a nature reserve as well, so it's a good place in the city to get away from it all."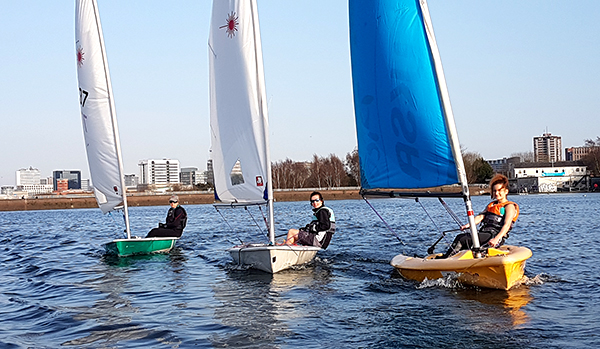 With activities including RYA junior and adult courses, sailing, windsurfing, Sailability, Women on the Water and holiday clubs, Phil adds that alongside an already packed schedule there has been growing interest resulting from changing work-life trends during the pandemic: "A lot of people are benefiting from flexible home working now and asking if they can work from here with a coffee and get out paddleboarding for a couple of hours."
St Edmundsbury Sailing and Canoeing in Suffolk is also expecting a busy 2021 season following increased demand in start sailing courses, kayaking and paddling. SESCA Commodore Norman Savigar said: "We've purchased four more kayaks, six children's Optimists dinghies, two paddleboards and have a training programme ready for anyone who wants to learn at the club this summer. You don't need to have your own dinghy or kayak to sail or paddle and we have a large fleet of boats available for hire for our members".
Many clubs have catering and offer activities for the whole family. They often have a fantastic social scene and provide great opportunties to practice your skills with other sailors as crew.
Find a DiscoverSailing taster session in your area or get in touch with your nearest sailing venue and find out what they have to offer 'Where's my nearest'.
Find your sense of adventure...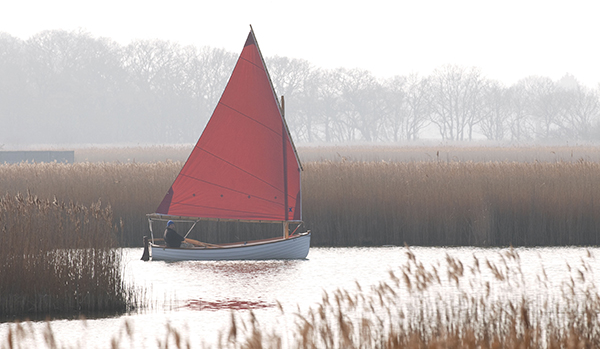 If you want to step into the slow lane, or inspire your children with an 'adventure' this summer, don't miss the downloadable Dinghy Trails which provide lots of ideas for getting started with day trips in sheltered waters across the UK.
There are currently guides for Brownsea Island in Dorset, Great Cumbrae in Scotland, Rutland Water in the Midlands, Hickling Broad in the East, Milford Haven Waterway in Wales and Ullswater in the Lake District, with more to follow!
Each trail comes with its own map and instructions including distance, safety, sailing times and launch sites. They are also packed with information, details of navigation or anchorage, who-knew- that facts, insider visits, wildlife spotting, and stellar views or best picnic spots and more! Some even link to the national curriculum.
"This is a fantastic low-cost way of using your dinghy with family and friends and whilst exploring our beautiful coastline and inland waters. Dinghies aren't just about racing; it's about discovering the great outdoors!" explains RYA Programmes Manager Michelle Gent.
Find out more about DinghyTrails
Take a course and learn together...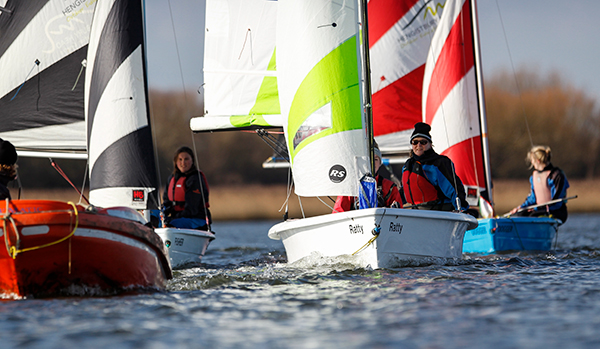 Another option is to take a sailing course. There are more than 1,000 RYA Recognised Training Centres across the country plus 70 abroad, including holiday providers such as RYA member partners Nielson, Rockley Watersports and Sunsail, and over 100 RYA courses.
It's a really effective and quick way to pick up some skills and get started and if you already have some experience you might like to develop your skills further or even, try a different activity.
To find out more about the courses available check out our 'Staycation boating fun for all the family' article.
So, whether it's splashing around and having fun at your club, learning new skills or exploring the UK in a dinghy there are plenty of opportunities to spend Summer 2021 on the water.