Every year typically has defining moments, and this past year will be remembered for the Covid pandemic and its profound impact on our social and sporting activities.
The many cancelled events and limitations on training during the pandemic, combined with postponement of the Olympic Games and Brexit complications, presented major challenges for the British Sailing Team. The team nevertheless won medals at the vast majority of international regattas that managed to take place and, against all odds, Tokyo 2020 proved to be the most successful Olympics for our sailors since Beijing 2008.
The dedication, resilience and adaptability of racing sailors has really shone through in the past year. The fifteen British Sailing Team athletes selected to represent Team GB in Tokyo, and the small army of support staff behind them, have shown true determination and fortitude to top the Tokyo 2020 sailing medal table – with three golds, one silver and one bronze; making them the most successful national Olympic sailing team of all time. Hannah Mills is now not only the world's greatest female Olympic sailor, she's also the most successful Welsh female Olympian of all time.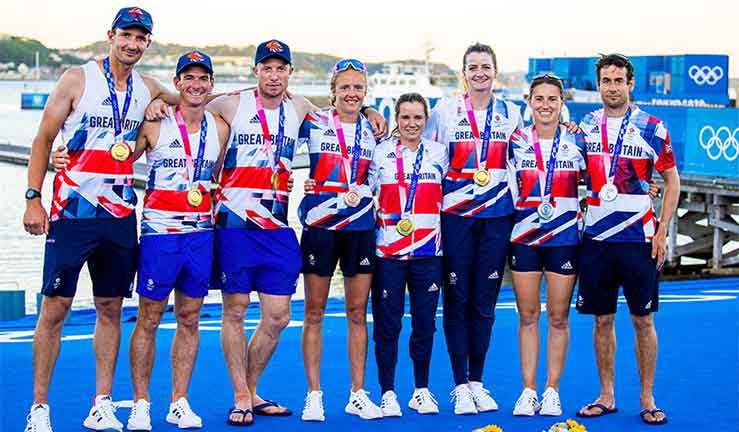 The summer of 2021 also saw the British Sailing Team's windfoilers give a masterclass in the Olympics' newest discipline at the very first iQFOiL World Championships in Switzerland. Matt Barton brought home silver in the men's fleet, while Islay Watson and Saskia Sills took silver and bronze respectively in the women's fleet. And in the under 21 category, Finn Hawkins was crowned the first ever world champion. Meanwhile, off the water, the team's Kiteboard Mixed Relay athletes won the Biggest Turnaround or Breakthrough in High Performance Sport category at UK Sport's prestigious PLx awards.
And with success breeding success, the RYA has been able to establish one of the best sport development programmes in the world, with a clear and direct link between Olympic success and the clubs and schools at the very 'grass roots' of sailing.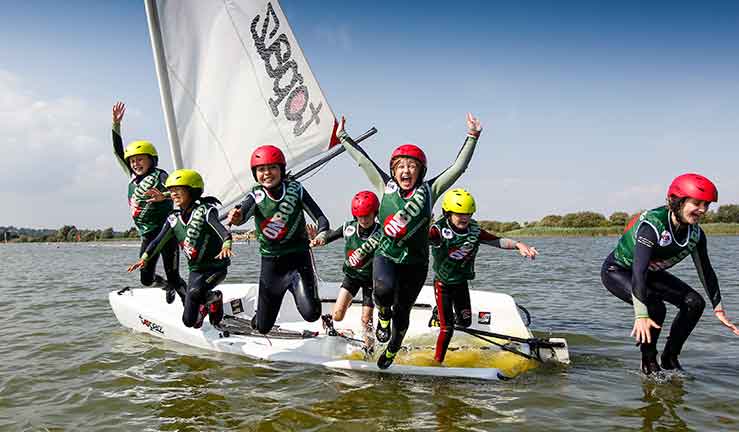 As the world continues to change and evolve, so has the need for the RYA to quickly respond and adapt to support its members and the wider boating community. The global pandemic has accelerated trends in how we behave, how our members access the services and experiences we provide, and how we communicate. As we spend more and more time connected to digital devices, our 'online experience' becomes ever more influential.
With this in mind, 2021 saw the launch of our new website, underpinning our commitment to putting membership at the heart of our operations across the whole of the RYA. We introduced a new engagement journey for members who join to get an International Certificate of Competence (ICC) and we have started to refresh our member communications, whilst shining a light on our work towards greater inclusivity and sustainability.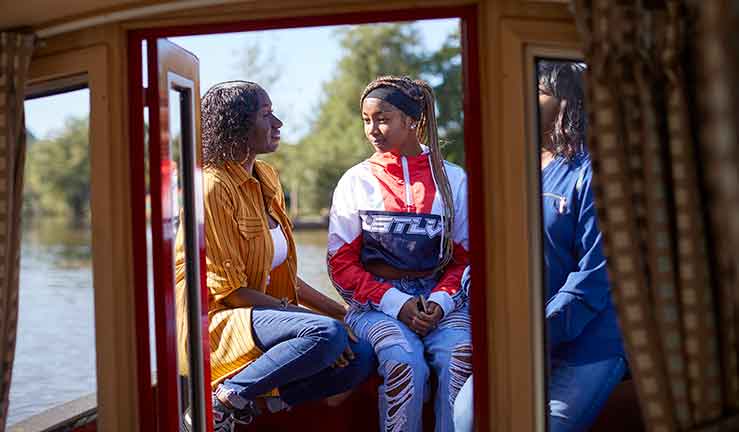 Our public affairs specialists have also continued to work behind the scenes on non-Covid related issues to ensure that legislators and other authorities understand, and take account of, recreational boating activity. Of these issues, Brexit continues to pose a number of unique challenges and a comprehensive guide has been produced for RYA members to answer queries on VAT, buying and selling boats and cruising abroad post-Brexit.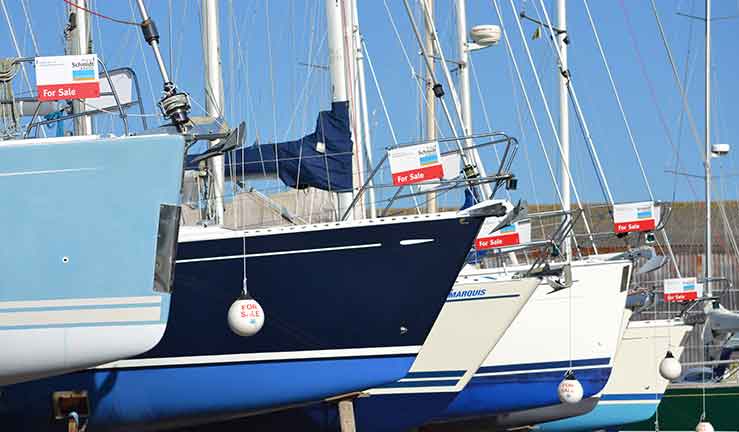 Additionally, we have continued to play an important role in tackling and influencing policy on issues such as marine environment sustainability. Over the past year we have begun to fully integrate sustainability into our everyday working practices with the launch of our new strategy, 'Pathways to Zero: A Vision for a Sustainable UK Recreational Boating Sector'. The strategy outlines the key sustainability objectives and actions that the RYA will seek to achieve over the coming ten years. Our continued involvement in the European Boating Association has also seen our team and committee members discussing policy in several areas of sustainability – including underwater noise, air quality and means of propulsion.
Our collaboration with industry partners such as the MCA, MAIB and RNLI has seen the RYA once again play a leading role in the development of boating safety education and solutions in 2021. We have worked closely with our partners throughout the lockdowns and have continued to do so as restrictions have eased, to ensure that boaters can return to activities on the water as quickly and safely as possible.
Over 8m people are now taking part in watersports, which presents us as a national governing body with a massive opportunity and during a year like no other, we have witnessed phenomenal innovation at boating venues across the country. Sailability groups from around the UK have also taken the opportunity to regroup, restart, and rebuild as restrictions have eased. This year more than ever before, we have seen our club volunteers come together and work tirelessly to ensure that all members can continue to sail.
Sadly, a small number of recognised training centres ceased trading due to the impact of the pandemic and more recently Brexit. However, we have continued to receive positive feedback from the majority of centres as more and more training activity has been able to resume. We have also seen an increase in demand for eLearning with many more centres now offering RYA online courses. Despite the challenges, the overall number of recognised training centres has remained relatively stable across 58 countries.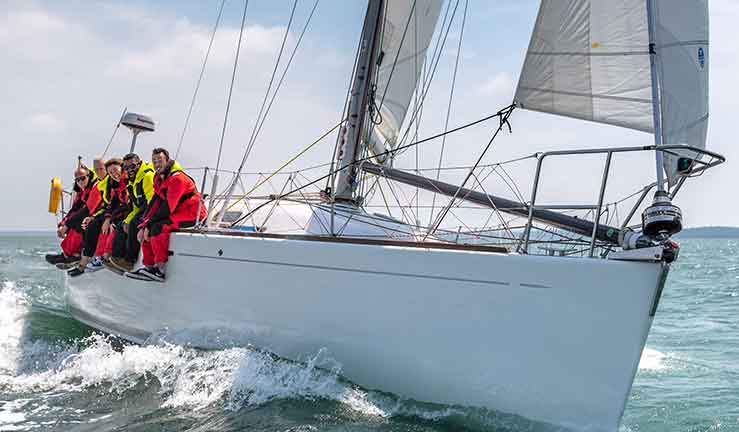 Image credit: Shaun Roster
Now, as we hopefully emerge successfully from the pandemic, we must focus on making sure we do all we can to create the opportunities for members of all communities to enjoy the mental and physical health benefits of getting afloat.
Our new Chief Executive, Sara Sutcliffe MBE, and her dedicated team of staff are now focussed on developing our post-pandemic strategic plan, looking beyond the traditional four-year cycle. Sara's appointment brings an exciting new dimension to the Association and will greatly assist the RYA's strategy to support all participants and stakeholders in boating and the marine leisure sector in the years ahead.
Here a few of the highlights of 2021…
January
The eSailing GBR National Championship got underway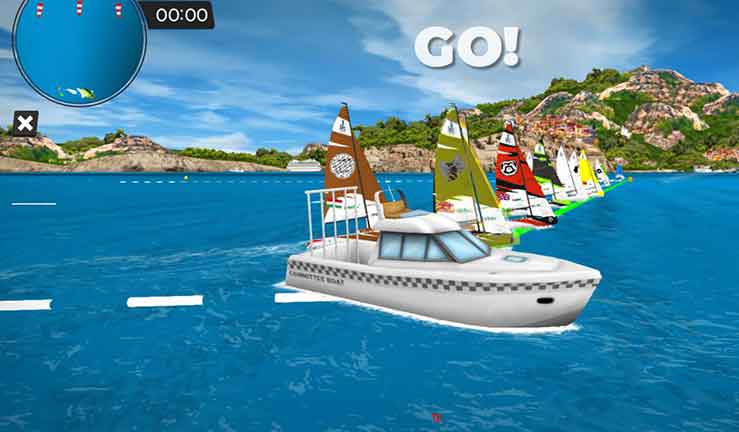 February
First virtual Sailability Conference proves a huge success
Launch of RYA Dinghy Cruising Trails series
Port Dinorwic Sailing Club / Clwb Hwylio Y Felinheli crowned RYA and Yachts & Yachting Club of the Year 2021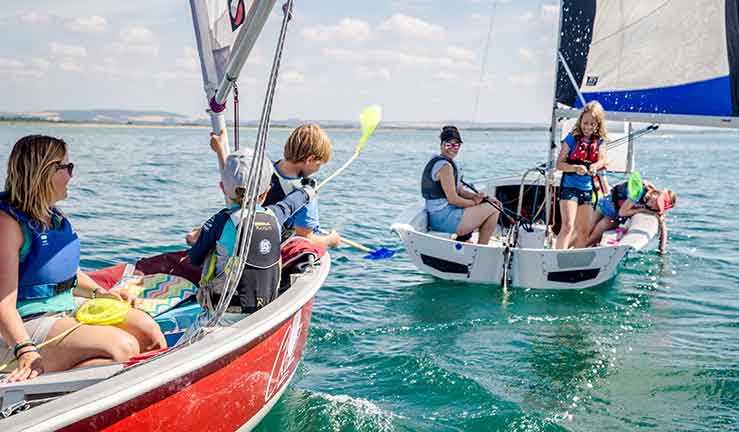 March
Show success as sailors across the globe tune into virtual RYA Dinghy Show
Hampshire sailor crowned national RYA eSailing winter club champion
RYA launches equality and diversity strategy
Virtual RYA B&G Cruising Conference a great success
RYA reaffirms commitment to UN Global Compact
June
New WINGsurfing training scheme launched
New conscious consumer category added to Uni Sailing Sustainability Challenge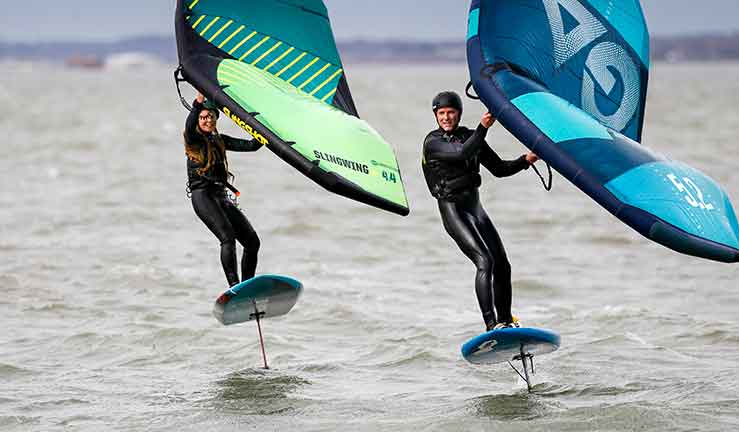 July
Champions crowned at inaugural Hyde Sails under-19 match racing test event
Maritime Minister takes to the water at RYA Training Centre
Dani Rowe named RYA Yachtmaster of the Year
Hannah Mills named as Team GB flagbearer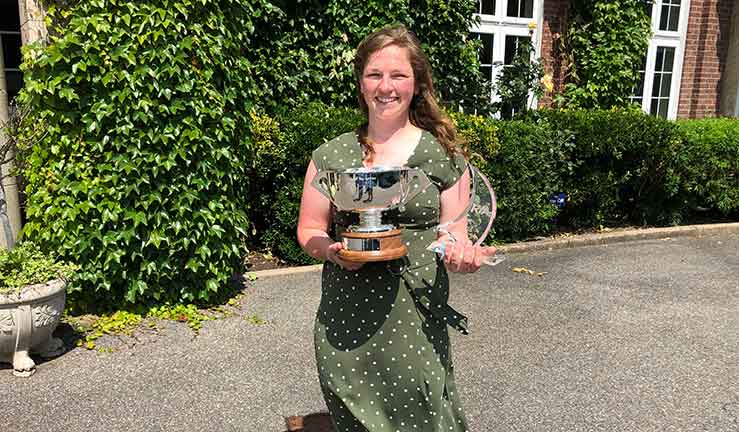 August
Team GB sailors top the charts at Tokyo 2020
RYA shares plan to achieve carbon zero by 2050
September
Bumper attendance at Regional Youth Championships
Sailability Keelboat League got back on the water
Gimson and Burnet win European Nacra 17 title
RYA back at the Southampton Boat Show, alongside new Green Blue stand
Cumpsty claims Marlow Ropes Women's Match Racing Championship crown
October
Tickets go on sale for the new-look RYA Dinghy & Watersports Show presented by Suzuki
Oxford Zoomers win Team15 Champions Cup
Rutland and Royal Hospital School crowned 2021 Eric Twiname Team Racing Champions
2021 GBR eSailing Nations Cup Team revealed
November
Britain claims two silver medals at the iQFOiL European Championships
First ever hybrid AGM attracts bumper attendees online and in person
Volunteer Award winners revealed
Affiliated clubs conference got underway with a series of events across the country and virtual evening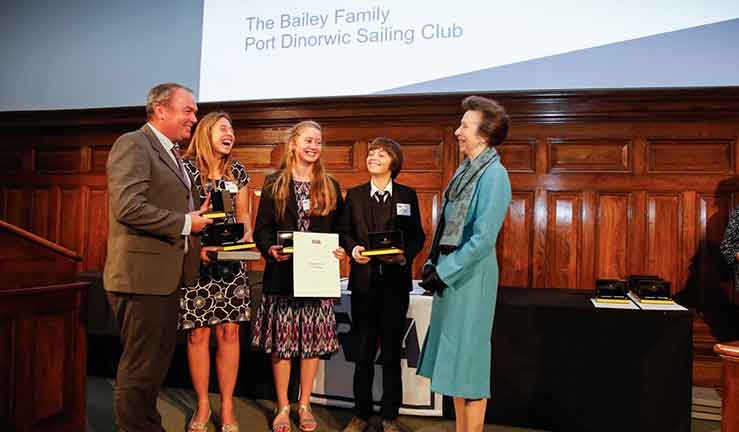 As we head towards another busy year in 2022 we would like to take this opportunity to thank all our members, volunteers, clubs and training centres for their continued support and dedication.