Tokyo 2020
After the restrictions and challenges we have faced in the last year, we are thankful Tokyo 2020 is underway! With a slight difference in atmosphere this year due to COVID-19 restrictions, it may not be what we expected, but we couldn't be happier the games are taking place. We wish the best of luck to the Race Officials from GBR who will be ensuring fair play and a great sailing competition at Tokyo 2020.
RYA's Judging & Umpiring Chair, Jon Napier, together with Alistair Fox, will lead the International Race Official team as the International Technical Delegates to ensure a fair competition and level playing field for the 350 sailors racing across ten Olympic Events to compete on.
International Judge & Umpire, and RYA Judging & Umpiring Committee Member, Chris Lindsay is undertaking the new role of Digital International Technical Officials. Chris, along with Anastazja Lewandowski (POL) , will be supporting the Race Officers and Umpires, during live competition, as well as supporting the Jury after competition. Together, they will offer their support with start line adjudication, course setup, fleet management (safety) and finish line adjudication. Evidence provided by the Digital Officials will be hugely important when decisions are made both on, and off the water.
International Judge, John Doerr will Chair the International Jury with Spain's Andres Perez Alvarez as Vice Chair. They will make up a 27-person International Jury who will ensure the Racing Rules of Sailing are properly applied to ensure a fair competition. We caught up with John just after he arrived in Tokyo as he explained how "very different" it was to prior games. After undertaking "4 COVID tests in 96 hours" he explained how he was "one of the lucky ones to get through the airport in around 3 hours, with 9 different desks to stop at for different aspects".
International Judge and Umpire, Sally Burnett is part of the International Jury and will lead the medal race team as Chief Umpire.
International Race Officer's Stuart Childerley and Tim Hancock, along with Matt Wheaton are part of the Race Management Team. Stuart is the course rep for Finns. Tim is the finish ITO on the Laser / Radio course and Matt Wheaton is a scorer.
International Measurer, Rob Taylor, is part of the Technical Committee, with responsibility for the 49ers.
There is no denying the current challenges travelling abroad brings, but we are extremely glad all our officials have arrived in Japan safely, and we wish them the best of luck for the games! And of course, good luck to Team GB!
The Olympic Sailing Competition commenced on Monday 26th July and runs through to Thursday 5th August 2021.
To keep up to date with the results, schedule and hearing decisions see here.
To follow Team GB, keep an eye out for daily reviews on our website here, as well as following our social media channels:
Facebook - British Sailing Team
Twitter - @BritishSailing
Instagram - @BritishSailing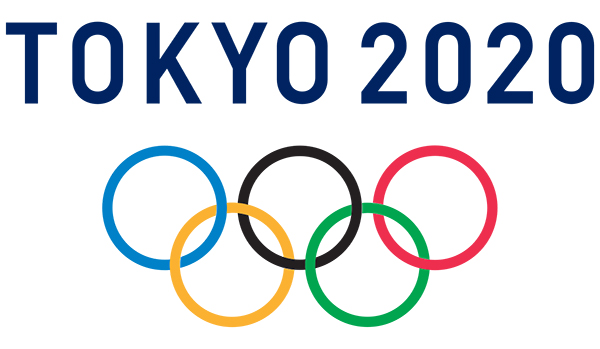 RYA Challenge 6000
As the Tokyo Olympics 2021 begin over 6000 miles from our British Sailing Team training base in Weymouth. The team are excited to get racing and make you proud after a challenging 18 months. However, as these Olympic games will be different as we miss the support out in Tokyo from loved ones and spectators, we are hoping you might show you support slightly differently this year by supporting our Challenge 6000 initiative.
The RYA are asking you to show their support for the British Sailing Team by joining us in removing 6000 pieces of debris from the environment between the 23rd July and 8th August 2021. It is estimated that over 8 million tonnes of plastic enters our oceans every year and we often see first-hand the devastation it cases.
To get involved, please visit debristracker.org to download the free Marine Debris Track App and select the British Sailing Team for the list of organisations. Tracking collected debris through the app helps support scientific research and informs data driven solutions.
Tracking debris through the app helps to support scientific research and informs data driven solutions. If it is safe to do so, please recycle or dispose of the debris properly. Do not try to pick up large items, dead animals, or anything that you suspect to be hazardous. Please consider your own safety and surroundings and use appropriate PPE, such as gloves or litter pickers. Further information on how to use the app, including Frequently Asked Questions, can be found on the Marine Debris Tracker website.
Don't forget to follow the British Sailing Team on Instagram to keep up to date with the games, but to also share your photos from the challenge. Tag @British Sailing and use the hashtag #Challenge 6000. Do this by the 8th August to be entered into a prize draw for the chance to win some British Sailing Team goodies!
We look forward to seeing all your photos and thank you for all your support.