Picture the scene – it is a perfect afternoon to be out on the water and you are sailing on a small sea-going day boat with a group of friends. You passed Brancaster 15 minutes ago on your way to Wells-next-the-Sea on the North Norfolk coast when one of your friends is suddenly feeling breathless and unwell, you suspect they may be having a heart attack. In this situation you swiftly begin to notice an increasing feeling of concern and an unnerving notion of isolation.
However, one of your friends registered your trip on the RYA SafeTrx app before you set off and is already requesting assistance using the emergency icon. The app has alerted HM Coastguard and sent details of your trip to them including your track. The Coastguard now know your location, how many people there are on board and are already tasking the Search and Rescue Services to assist your unwell friend.
Even with detailed planning, training and preparation, the totally unexpected can still happen when undertaking any trip – no matter how short.
How does RYA SafeTrx work?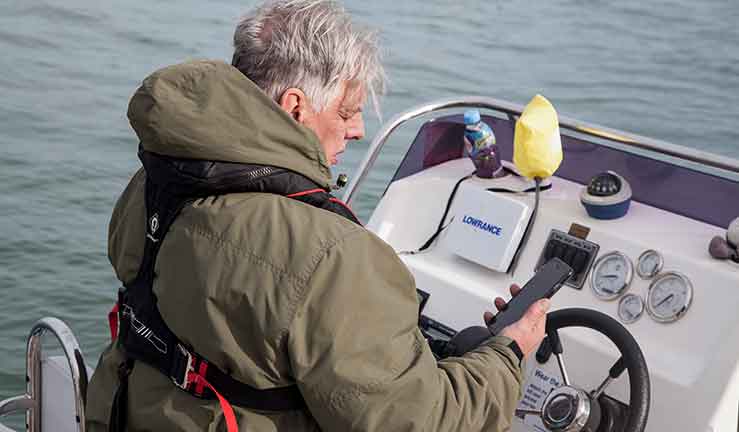 The RYA SafeTrx app is an app for both Android and iOS smartphones that allows you to track your journey on your phone.
You can enter your journey details directly from your smartphone and plan a trip knowing that should you not arrive by the time given, a nominated emergency contact will be alerted and advised to initiate appropriate action.
When an emergency contact calls HM Coastguard about an overdue trip or the emergency icon is pressed, the Coastguard will have access to your location and SafeTrx trip data through a secure SafeTrx server.
Whilst components of the GMDSS system remain the preferred means for communication and distress alerting, the app is a useful backup and particularly helpful for those on small craft that may not have the ability to carry standard GMDSS equipment.
More than a mobile vessel tracking app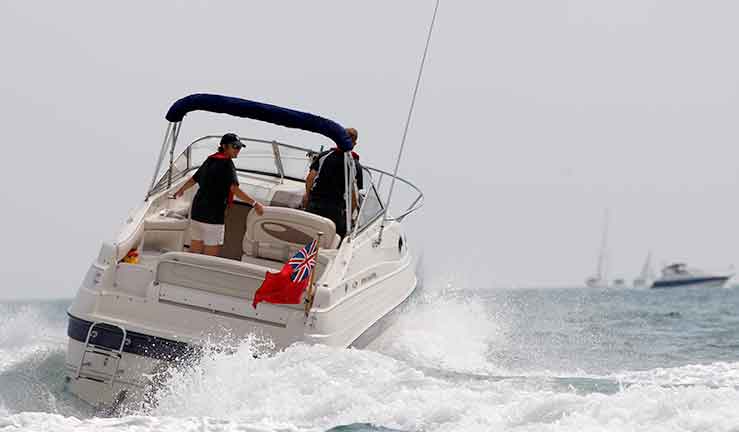 The app provides all recreational boat users, particularly dinghy cruisers, PWC users, RIB users, canoers, kayakers, wind and kite surfers with an easily accessible and simple to use means that can inform HM Coastguard of their voyage plans and location in the event of distress.
RYA SafeTrx is more than a mobile vessel tracking app, it is also a practical tool that provides safety information and the knowledge to be safer at sea. The explorer function provides weather information, port and marina contact details and VHF details based on your location when on the water. You can also share your journey and individual trip statistics, such as average speeds and distance, with friends and family on Facebook.
How do I download RYA SafeTrx?
The app is freely available to anyone who wants to be safer afloat. It is free to download and there are no charges to use it. To download the app or to find out more information visit the Safety Hub on the RYA website. There, you will also find a handy list of answers to user's Frequently Asked Questions and a user guide.
For users who do not want to use the app, but wish their vessel's details to be available to HM Coastguard should you ever need assistance, there is the option to register an account and vessel details online at https://safetrx.rya.org.uk/