Please keep up to date with news and events in our region on Facebook and Twitter
Regional Junior Championships
Some 96 young sailors from across our region descended on Datchet Water Sailing Club for our Regional Junior Championships. You can read more about the OnBoard fleet, find the results for all the classes, and see more photos here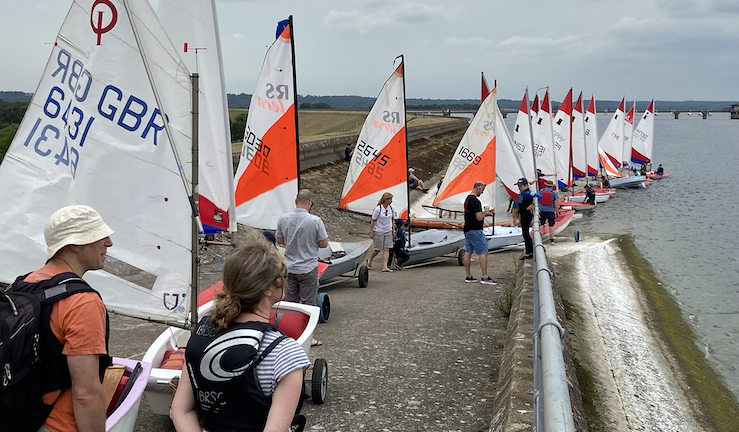 Regional Training Groups
Our regional training groups enable young racers to develop their skills and progress into youth racing. Find out more about what the groups are, how to get involved and training dates.
Regional Instructor Training
There are more regional instructor training courses coming up between September and December. Please visit Instructor Training to find out what's available and when, to download a poster for your club/centre, and to book.
Club of the Year nominations close August 29
…..so please nominate your club now. RYA and Yachts and Yachting Club of the Year 2023 supported by Gallagher - NEW for this year - we are inviting individuals to nominate clubs. If you've had a positive experience with a club then why not make a nomination?
From the Chair
Bernard Sealy, incoming Chair of our Regional Team, introduces himself and tells us more about the team and how it can help your club or centre.
John Merricks Keelboat Academy at Queen Mary
Queen Mary Sailing Club has announced the launch of the John Merricks Keelboat Academy, using its fleet of RS21 keelboats. The aim of the academy is to provide a safe and enjoyable bridge into keelboat racing for 16-25 year-old dinghy sailors. This academy will start with open days in August and September to try it out, with the regular coaching days for the academy starting in the Autumn. It is a great cost-friendly opportunity to get out on the water with your friends. There is also a 10% discount for group bookings. Find out more and book
Silver for Maidenhead's Leo Wilkinson at Youth Worlds
…..in the 29er fleet at the Youth World Championships. "The final race was super tense," said Henley College pupil Leo, 18. "We knew we had to keep the Spaniards behind us, so to cross the line one place ahead of them was amazing." Read more and see the results.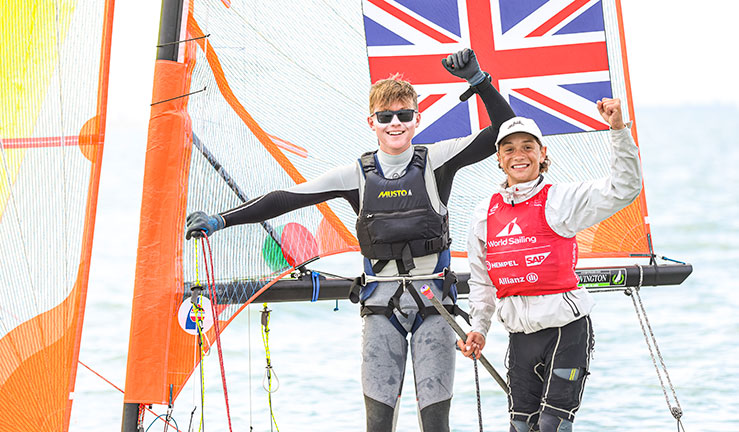 Kent Schools and Crawley Mariners at National Schools Regatta
Teams from Kent Schools Sailing Association and Crawley Mariners Yacht Club took on teams from across the country at the National Schools Sailing Association Regatta at Grafham Water on July 25-29. You can find all the results here under 2022 results NSSA
Watersports day for London based Ukrainian scouts
Bowmoor Sailing Club recently hosted a visit by a group of 30 Ukrainian scouts based in London. The hugely successful day of watersports activities was arranged together with a local sea scout unit, thanks to a work connection between James Relph, Bowmoor's RYA Training Principal, and Ela Czuruk, a Ukrainian working in financial publishing in London. Read more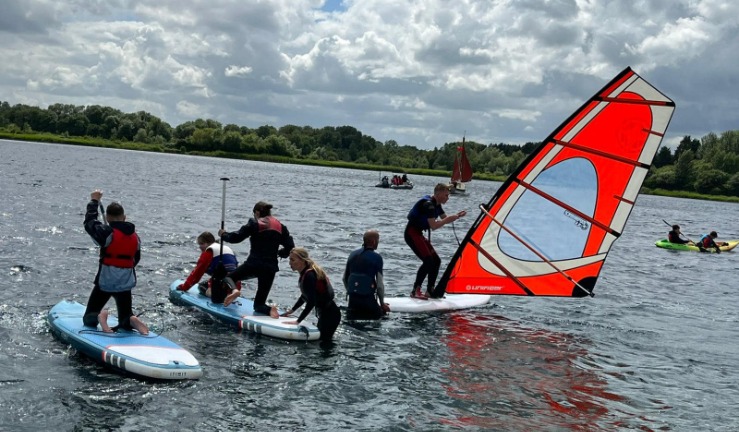 Improving accessibility
Almost 1 in 5 people in England have a long-standing limiting disability or illness, with 70% of those aged over 50, which means that living with impairments, health conditions or pain, or just getting older, is a day-to-day experience for a significant number of sailors and club members. Find out more about improving accessibility at your club and the support the RYA can provide.
Meet the regional team
Periodically we'll be telling you more about the members of the RYA London and South East Regional Team, starting with Rules Advisor Chris Simon. If you'd like to arrange a talk about sailing rules at your club, including recent developments to make protests easier to manage, then find out more and contact Chris
Supporting volunteer development
Our regional Affiliated Clubs Conference on 27 November will include workshops to support clubs with volunteering and a look at how to find the right person for a role and vice versa. This will include exploring how to match volunteering opportunities to individual members so their skills, needs and wants may be dovetailed with those required by your club. Please do save the date and look out for further details as they become available on our regional Facebook and Twitter.
Share your stories
We're always looking out for stories to pop on our web site and send to your local media, and snippets (two or three sentences) to promote your events or show what you've been doing, with photos (landscape format) and links. Or why not send us a short video (15-100 seconds, landscape format) done in one take on your 'phone to share on our social media. All should have some RYA/regional connection. Other clubs can enjoy your achievements and benefit from your experience. Send us your story