To keep up to date with events in our region please follow us on Facebook or Twitter
Steve Mitchell, our regional development officer, writes:
It has been interesting to note just how busy a lot of clubs are throughout the winter months. For many yacht/cruising clubs the winter cruising and racing programme is well under way - Sovereign Harbour YC being one club that holds regular Sunday racing. In smaller boats there is noticeably more keel boating taking place; Sussex YC have had an exceptionally busy start to the year with their 'pay and play' keel boat programme and their 'women on water' group. Power boat training in the form of instructor training and volunteer training has also been a good fix to getting on the water. What is your club offering to get member on the water during the winter months? We're interested to share ideas. Contact our regional communicator Mike Haigh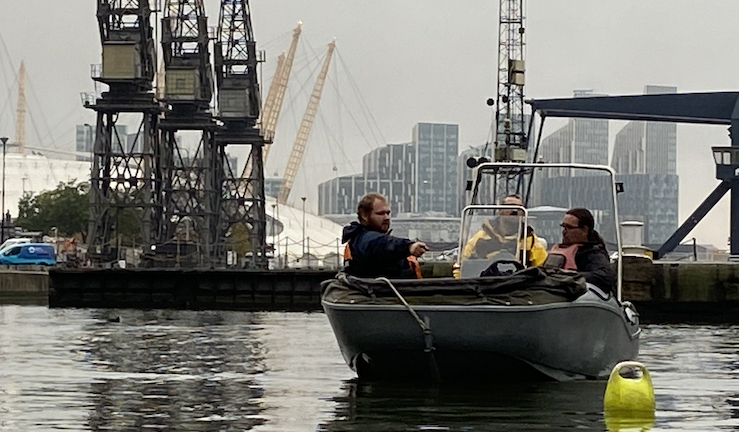 Photo - Docklands Scouts project - winter Powerboat Instructor course
Club development workshops
There is still one more workshop remaining on 9 March on "An Introduction to corporation tax" - book now and/or listen to back to all the other workshops.
Instructor Training Day
Due to a variety of challenges linked to Covid we have taken the tough decision to not run our usual face to face ITD in 2022. To ensure that as many instructors and race coaches can benefit from the updates and ideas from the Instructor Training Days, we have decided to deliver this year's Instructor Training Days content over a series of midweek evenings. These free online sessions cover the hot topics that we hope will get you ready for the season ahead. There's further information including how to book here
Spring into the New Year with a webinar from The Green Blue
These webinars aim to provide an insight into the ReMEDIES Project and raise awareness of sensitive seabed habitats like seagrass at some of the project's five seagrass restoration sites: Essex Estuaries, Fal & Helford, Solent Maritime, and Plymouth Sound, (Isles of Scilly TBC). Each of the webinars will have speakers from partner organisations in the project who have local knowledge of the environment at each of the seagrass sites. All to commence at 7.30pm.
February
Solent Maritime 17th.
March
Fal & Helford 2nd
Plymouth Sound 10th
You can register for all of the above at. Join Our Webinars – The Green Blue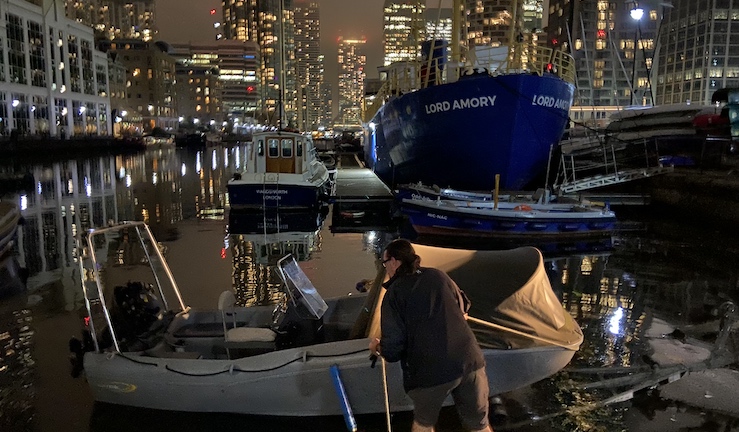 Photo - Docklands Scouts project winter Powerboat Instructor course - the end of the day
RYA Dinghy Show & Watersport Show
26 / 27 February - If you're attending this year's dinghy show I will be on the stand all weekend so come and say hello. For details and to book tickets visit dinghy show
Building confidence for running racing
There's a free online course to support club members wanting to learn about how to run club racing or who are keen to refresh their skills.
January news
Grant successes for regional clubs
Harriet Averns named RYA Yachtmaster of the Year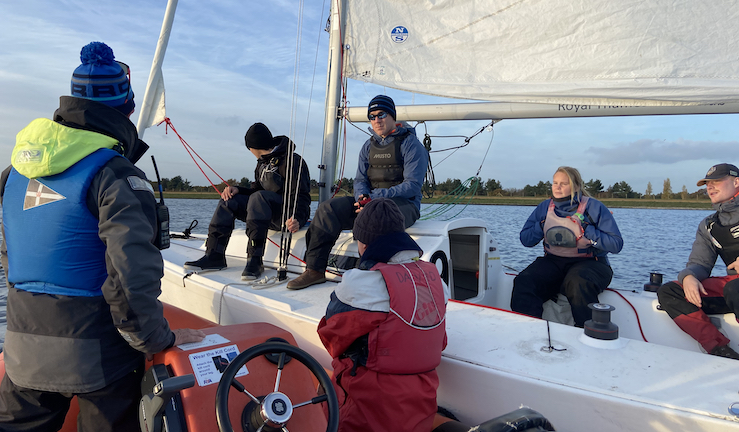 Photo - keelboat training at Queen Mary SC
Share your stories
We're always looking out for stories like those above to pop on our web site and send to your local media, or snippets, photos and short videos (100s max.) to share on our social media. All should have some RYA connection. Other clubs can enjoy your achievements and benefit from your experience. Please send them to Mike Haigh