Please keep up to date with news and events in our region on Facebook and Twitter
Our Regional Development Officer Steve Mitchell writes:
Competitors enjoyed the recent Regional Junior Championships at Datchet Water Sailing Club, and I'd encourage our region's young sailors to join in next year. Keep an eye on our regional Facebook and Twitter for more from this year's event, and the date for next year's which will be held at Queen Mary Sailing Club. Once again next year there will be boats made available for the instructor lead OnBoard fleet.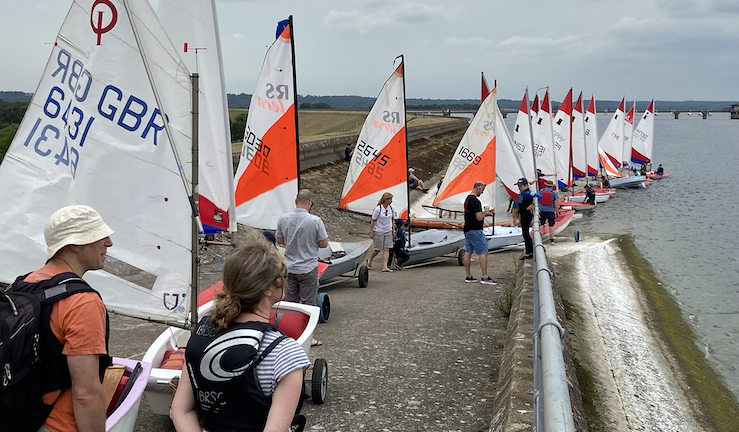 Has your club/centre thought about volunteer recruitment for later in the year, assessing what you will need and succession planning? There will be sessions on this at the Affiliated Club Conference in November. Please save the date, Sunday 27 November, and booking details will be available later, so please come along. There's more volunteering information on our web site
Your club should have received the annual club census and I'd be grateful if you could complete this as soon as possible please. Information from the census helps us plan for the future, deciding how our funding and resources can be best used to help clubs.
We recently ran an evening sailing session at the Royal Docks Sea Cadets Boat Station for teachers from Monega Primary School in Newham, to remove any concerns the teachers may have prior to starting OnBoard sessions for their young students. This follows an earlier event with Tollgate Primary School as part on ongoing work with the Boleyn Trust to bring RYA OnBoard to inner city schools.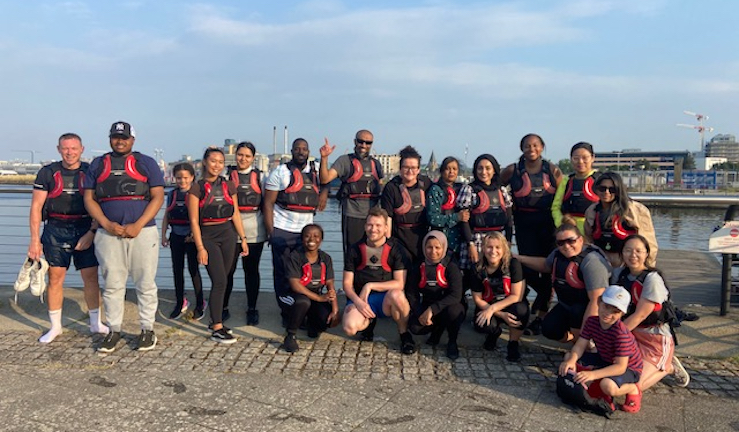 If you're cruising abroad this summer there's helpful information on the boating abroad section of our website, and more general information on cruising.
You can win a visit from the SailGP team by holding a watch party around your club activity on the 30-31st July. Find out more
Don't miss Ramsgate Week Regatta on July 17-22, described as "the friendly regatta and the alternative to Cowes".
Gravesend Sailing Club is still running free Discover Sailing sessions, so if you'd like to start or return to sailing it's not too late if you missed the earlier event elsewhere in the region.
Kent Schools Sailing Association is celebrating its 60th anniversary this year, and recently ran its first all-girls training day.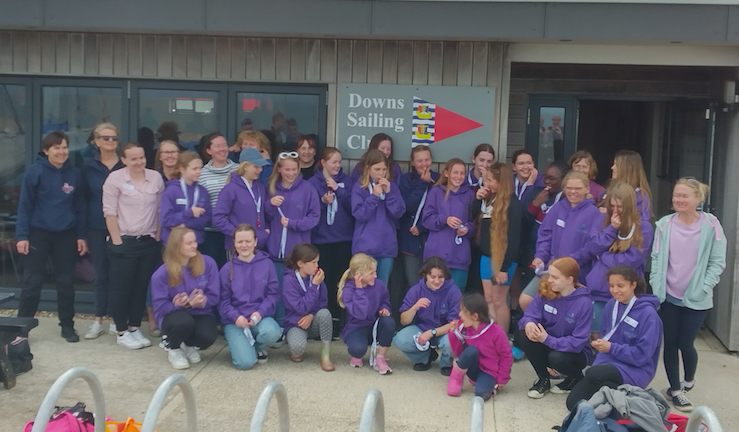 Bourne End Week Regatta took place while the country was enjoying the Queen's Platinum Jubilee. This event is also a jubilee celebration, inaugurated in 1887 by Upper Thames SC to celebrate Queen Victoria's Golden Jubilee.
Share your stories - we're always looking out for stories to pop on our web site and send to your local media, or just a couple of lines, photos and short videos (100s max.) to share on our social media. These should have some RYA/regional connection. Other clubs can enjoy your achievements and benefit from your experience. Send us your story