Please keep up to date with news and events in our region on Facebook and Twitter
Regional Development Officer Steve Mitchell writes:
The mood in clubs is that the summer is looking to be a busy one with the pandemic staycation boom appearing to be a factor generating more activity for clubs which is very good news. With the fuel prices rocketing and making travel more costly I suspect the need for local activity is going to continue to be a popular choice.
London and South East Yacht clubs are busy with the Medway YC's Medway Regatta, the popular Ramsgate Week will be run by the members of Royal Temple YC on 17-22 July, and Broadstairs Sailing Club hosts the Man of Kent Regatta on 9 July.
The RYA Membership Census is now live and affiliated clubs should now have their invitation to contribute to this yearly census. The contribution made here by clubs not only helps the club monitor its membership but also helps us build a picture of trends to enable us to direct our resources and support boating in the region and throughout England.
Funding is always a popular topic across clubs and centres so it is worth looking at our Funding Opportunities page and the new RYA Funding Finder Idox
2022 seems to be big year for many clubs celebrating a big birthday from Queen Mary Sailing Club turning 70 to Tankerton Bay celebrating its 60th year - happy birthday!
Steve
Regional Junior Championships
Do you know a young sailor aged 8-13 who loves having fun on the water? Join us at Datchet Water Sailing Club on 18-19 June for the British Youth Sailing Regional Junior Championships. The OnBoard fleet is run by local instructors and welcomes beginners with a festival vibe including fun games on the water. Sign up to take part
Instructor training and development
Does your club/centre need senior instructors, or are you looking to progress your instructing? There are regional Senior Instructor courses coming up in July, plus further Senior and Keelboat Instructor courses due later in the year. Find out more
Know someone young who needs a new boat or board?
Nominate a deserving young sailor in your club for a boat or board from the John Merricks Sailing Trust, which will donate at least 10 single-handed junior pathway boats and boards. Nominations close 20 June.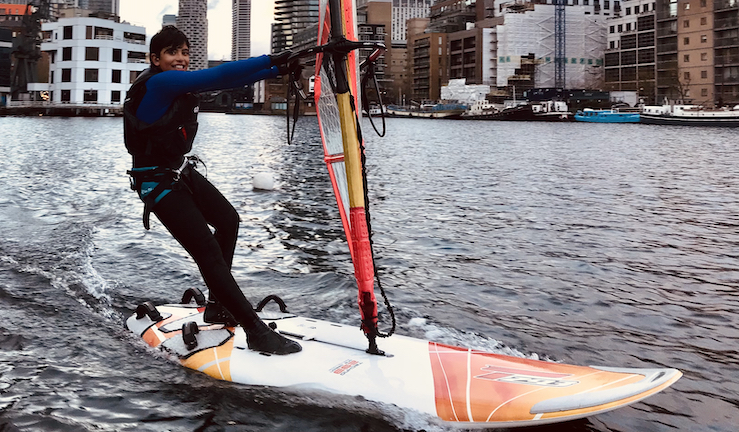 Simpler protests and redress claims
Regional Rules Advisor Chris Simon tells us about new forms to make protests and redress simpler.
Welcome OnBoard London Watersports Company
The centre is on course to inspire the next generation of sailors after joining RYA OnBoard. Read more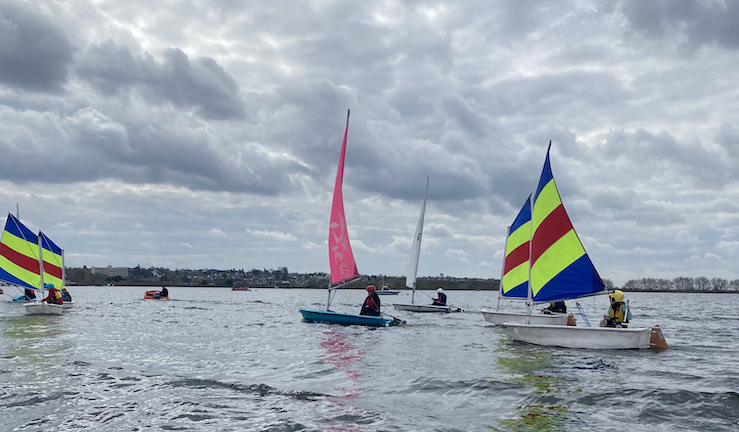 Steering the Course at Queen Mary
Queen Mary Sailing Club has been celebrating the Steering the Course Festival 2022 by World Sailing, which aims to promote women in sailing and encourage them to progress further in our sport.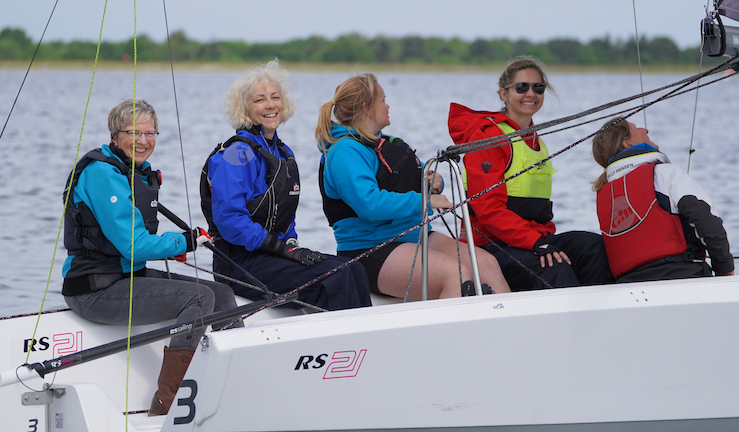 Share your stories
We're always looking out for stories like those above to pop on our web site and send to your local media, or snippets, photos and short videos (100s max.) to share on our social media. All should have some RYA connection. Other clubs can enjoy your achievements and benefit from your experience. Send us your story