To keep up to date with events in our region please follow us on Facebook and Twitter
Increasing activity and retaining members
Regional Development Officer Steve Mitchell writes: May Bank holiday is for many clubs the spring board to start the year with new members entering the club and existing members coming out in force to join those all-season regulars. With this in mind we are gently reminding club committees to reflect on their strategy to engage both new and existing members and to recognise the importance of influencing and motivating both the inactive and less active club members who are potentially need the right 'nudge' to bring them back through the club door and onto the water.
You can find more information and support on Increasing activity and retaining members here
If you have any news stories of getting your membership active we would love to hear them so we can share to others. Please send them to our regional communicator
Discover Sailing
Some 14 clubs and centres across our region have signed up for the RYA's Discover Sailing programme, helping people find sailing and windsurfing venues near to them where they can get on the water for little or no cost to try sailing this summer. The activities range from open days to regular taster sessions throughout the season. Dates and venues are on our Facebook and Twitter pages so please follow those. And find out more about Discover Sailing
Open days
Other clubs and centres are doing their own thing with open days and you'll find some of these promoted on our Facebook and Twitter pages.
One which has already taken place was Upper Thames SC's Open Day on 24 April, which attracted 245 visitors, who enjoyed at least one of the estimated 150 boats trips, and over 200 pieces of cake were sold with proceeds to Sail4Cancer.
If you'd like us to help promote or report on your event please send information to our regional communicator. Reports will go onto the RYA web site, be linked on our social media, and can be sent to your local media.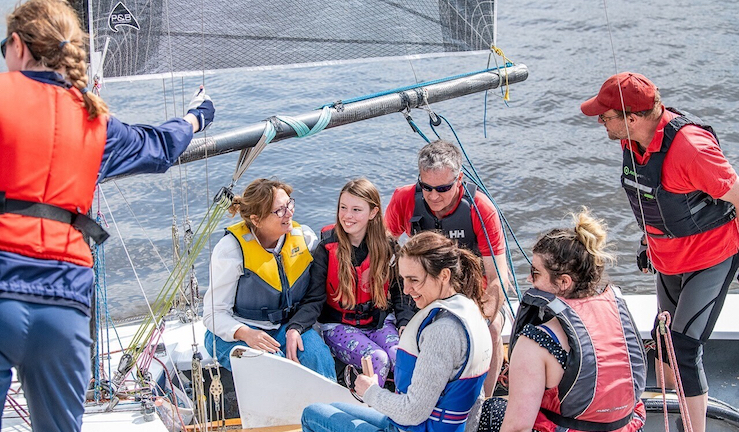 Steering the Course
Celebrate the women at your club with Steering The Course
World Sailing's Steering the Course festival takes place from 20 to 29 May. The aim is to introduce women and girls across the globe to the sport of sailing, whilst also providing inspiration and awareness about roles and opportunities within the sport.
Queen Mary Sailing Club is particularly active in this with a women's keelboating day on 21 May, women's group sail coaching, women's RYA level 1 and 2 courses, social media coverage on featuring women sailors from the club, and special prizes for the first women at the helm in club races. Find out more
John Merricks Sailing Trust (JMST)
Nominate a deserving young sailor in your club for a boat or board from the John Merricks Sailing Trust. JMST will donate at least 10 single-handed junior pathway boats and boards. Nominations close 20 June.
Performance bursaries for two young Felpham sailors
Two youngsters from Felpham Sailing Club have received Performance Bursaries from the RYA London and South East Youth Training Fund. Josie Kelly and Finn Geri, both 15 and from Felpham, are keen racing sailors and each received a cash award to help them with their progression and development. Read more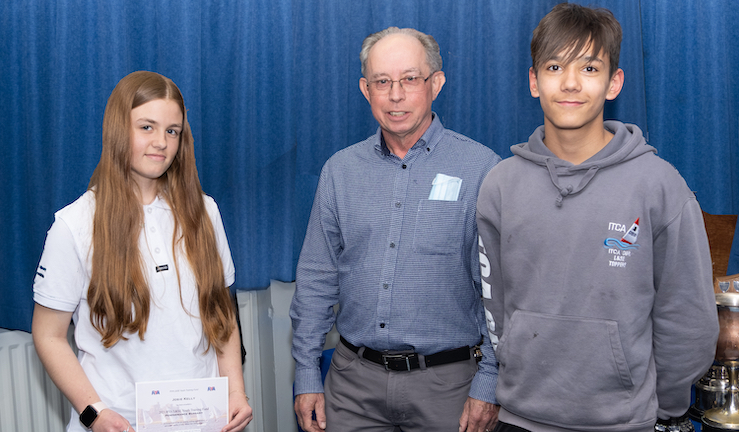 Share your stories
We're always looking out for stories like those above to pop on our web site and send to your local media, or snippets, photos and short videos (100s max.) to share on our social media. All should have some RYA connection. Other clubs can enjoy your achievements and benefit from your experience. Please send them to our regional communicator