Please keep up to date with news and events in our region on Facebook and Twitter
Our Regional Development Officer Steve Mitchell writes:
There's a lot coming up this autumn, so here are some reminders and some new information about events which I hope you'll sign up for if you haven't already:
Affiliated Club Conference
….on 27 November at the Newline Learning Academy in Maidstone will enable clubs to share ideas, reconnect with one another, catch up with local headlines and opportunities, and attend workshops led by expert speakers across a wide range of club development topics. Always an informative and inspiring day for your club, and it's free, including lunch! Please book now
When choosing which workshops to attend I'd encourage you to focus on those which will most benefit your club/centre.
OnBoard Development Day
……..at Queen Mary Sailing Club on 12 November aims to support the growth and development of current and would-be OnBoard providers by looking at how we can enhance our OnBoard programmes. If your club/centre is currently or would like to be an OnBoard provider please come along. This too is free, including lunch. Read about the aims and the agenda and register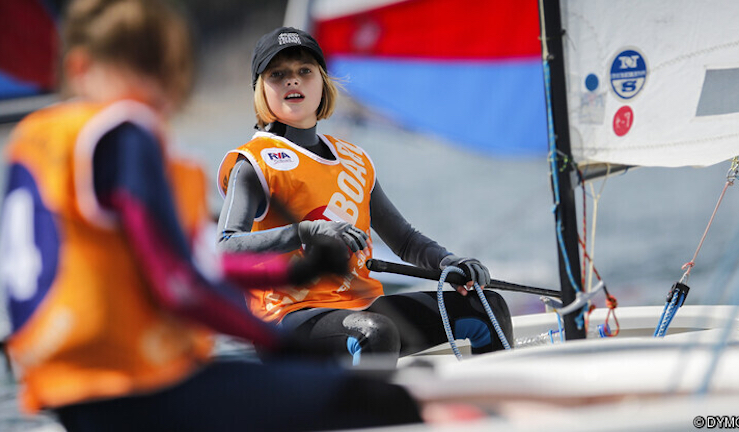 Watersports Centres Meeting
Following a successful year for many watersport centres we are providing an opportunity for centres, and clubs which operate on a more commercial basis, to come together to discuss challenges and opportunities. RYA Sport Development will share regional and national trends that you might find valuable along with the opportunity for attendees to share ideas and to network.
It's on 15 November at the AHOY Centre, Deptford, London which is here and is for watersport centre and commercial club managers and chief instructors.
Agenda
RYA regional updates
Insight from RYA Sport Development on local and national boating trends
Explore challenges, opportunities, threats.
What have we learned.
For more information and to register please contact me
Regional Instructor Training
There are Keelboat Instructor courses on 26 November and 10/11 December at Queen Mary, and Powerboat Instructor and Skills Assessment at Dover Sea Sports Centre on 5/6 and 12/13 November. Please book
You can also still see recordings of some of the Instructor continuing professional development online sessions from earlier in the year at the above link.
Seven candidates took and passed the Senior Instructor course at Queen Mary in October.
We hear of a shortage of instructors and I'd encourage clubs to plan ahead to meet their needs, and combine with other clubs in their area to arrange courses. If you need advice on arranging this please contact me. Send us details of your course and we'll help to promote it.
I'm now looking at instructor training for next year and would welcome feedback about what you'd like to see. Please contact me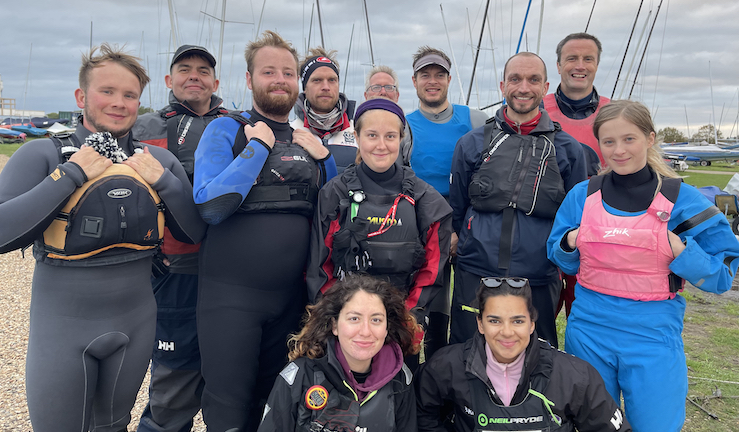 Photo - new instructors for our region
Race Coach Development
The RYA Race Coach Development team is hosting a series of online development workshops between November and March, for RYA instructors, race coaches and trainers. The format for each workshop will provide participants the opportunity to develop their knowledge and discuss topics that support their coaching. Find out more and book
New regional trainers
Last month we congratulated Kat Banks, Freddie Cardew-Smith and Ross Malloy on their recent success in becoming RYA regional trainers. You can now read more about them here and thanks for the great response we got to this news on Facebook.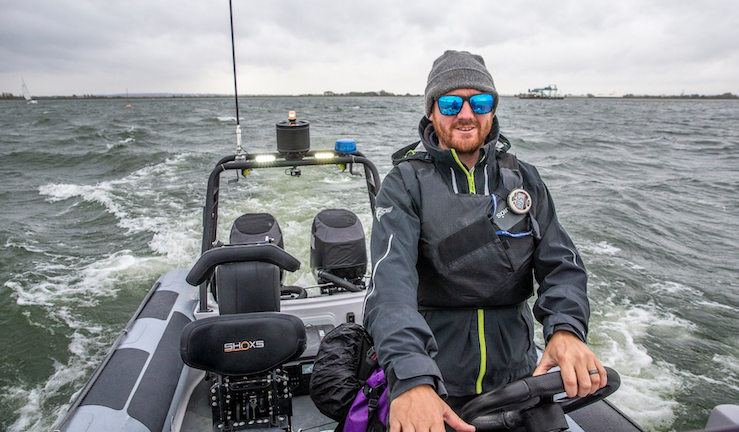 Photo - Freddie Cardew-Smith
Winter Optimist training at Newhaven and Seaford Sailing Club (NSSC)
Calling all Optimist Main fleet and Regatta fleet sailors. NSSC is hosting the IOCA London and South East winter training. Six Saturdays, outstanding coaching and a great location for the colder months. Booking and details
Facilities and Utilities Survey
The RYA is concerned that forecasted rising costs will result in higher club expenditure. Also rising costs at home could also lead to a reduction in club members as individuals struggle to justify membership fees. We're encouraging clubs to complete this survey please to help us find out how financial changes may affect them. Please find out more and complete the survey
Regional Race Management Coordinator sought
We bid farewell and a big thank you to Ian Bullock who's stepping down after four years in the role, and we're now looking for a replacement. Please see more details and a job description
News from our region
Bursary awards for talented young regional sailors
Kent Schools Sailing Association Regatta
Westbere Sailing Opportunities help Sharna to sail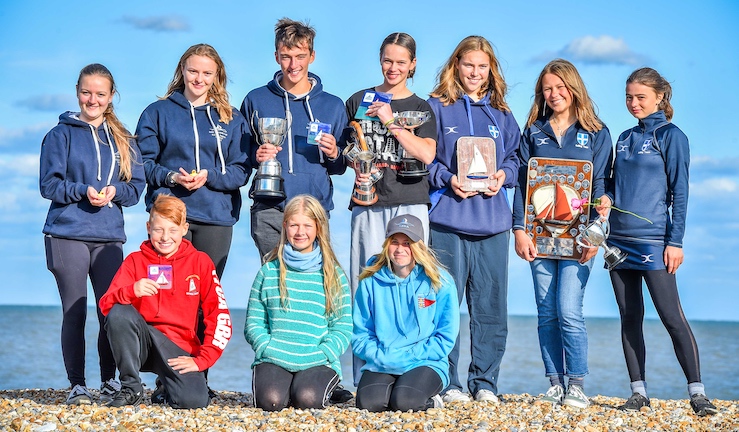 Photo - Kent Schools Sailing Association regatta winners
Share your stories
We're always looking out for stories to pop on our web site and send to your local media, and snippets (two or three sentences) to promote your events or show what you've been doing, with photos (landscape format) and links. Or why not send us a short video (15-100 seconds, landscape format) done in one take on your 'phone to share on our social media. All should have some RYA/regional connection. Other clubs can enjoy your achievements and benefit from your experience. Send us your story