Please keep up to date with news and events in our region by following us on Facebook and Twitter.
Our Regional Development Officer Steve Mitchell writes:
Affiliated Club Conference
Taking place on 27 November at the New Line Learning Academy in Maidstone, this popular event will enable clubs to share ideas, reconnect with one another, catch up with local headlines and opportunities, and attend workshops led by expert speakers across a wide range of club development topics. Please register here. When choosing which workshops to attend I'd encourage you please to put personal interests aside and focus on those which will most benefit your club/centre.
This Affiliated Club Conference will be preceded by a scene-setting national Online Club Briefing at 7pm on Wednesday, 5 October 2022, hosted by Olympian and broadcaster Shirley Robertson. Look out for further details on our social media channels and remember to register for the RYA Live Club Show online!
Regional Instructor Training
It's your last chance please to attend a regional Dinghy Senior Instructor course this year. The venue is Queen Mary SC and the dates are 8/9 & 15/16 October 2022. There are Keelboat Instructor courses to follow on 26 November and 10/11 December also at Queen Mary. Please book here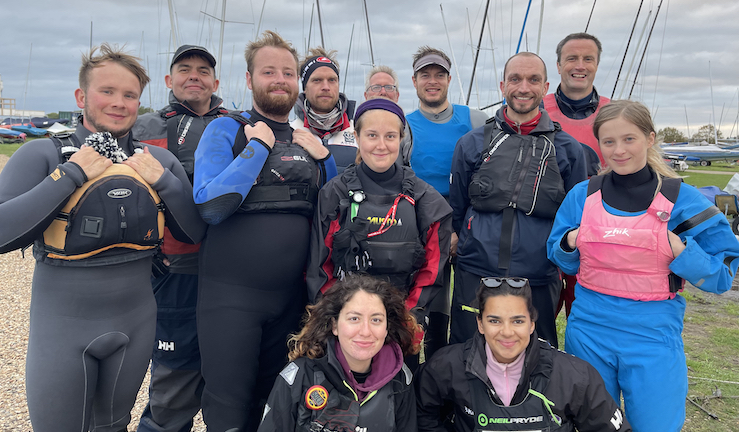 Lack of instructors is an issue for some clubs and centres and I would encourage you to plan ahead to meet this need, and collaborate with other clubs and centres in your area on running and sharing courses. We can help promote courses if you send us details. If you need more guidance on this please contact me.
We are looking at future instructor development and means of funding this, in London and beyond, and will share news on this ongoing.
Still on the training theme, our congratulations go to Kat Banks, Freddie Cardew-Smith and Ross Malloy on their recent success in becoming RYA regional trainers.
Watersports centres meeting
Following a successful year for many watersports centres, we are providing an opportunity for centres to come together to discuss the challenges and opportunities following the disruption caused by the pandemic. The day will provide a platform for RYA Sport Development to share regional and national trends that our centres might find valuable along with the opportunity for attendees to share ideas and to network. It's on Tuesday, 15 November at the AHOY Centre, Deptford, London, and is aimed at watersports centre managers and chief instructors.
Agenda
RYA Regional updates
Insight from RYA Sport Development on local and national boating trends
Explore Challenges – Opportunities – Threats
What have we learned?
For more information and to register please contact me
OnBoard Development Day
This will be held on 12 November. More details will follow on our Facebook and Twitter (links above) and in the meantime, please pop the date in your diary.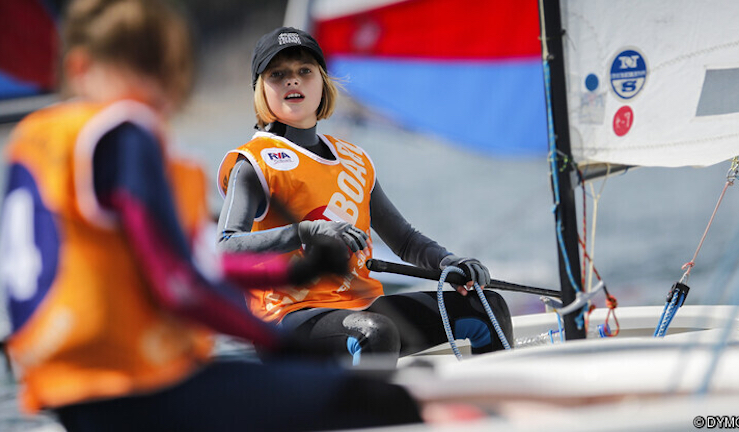 Schools' sailing regattas
Kent Schools Sailing Association and West Sussex Schools and Youth Sailing Association recently held their annual regattas. Look out for reports shortly on our social media.
Funding in Kent
Active Kent and Medway is offering coach and official bursaries in the county. Find out more and apply here
From the Chair
Our RYA Regional Team Chair Bernard Sealy writes:
With the sad passing of Queen Elizabeth II there has been much reflection in the sailing world certainly amongst those clubs which proudly have the word Royal in their title.
During her long reign the world has changed and so has the general view of sailing from those outside the sport. 'Royal' Clubs were - and some still are - very much blazers and ties places (and if its your club and that is your rules, that's fine by me) whereas now we can go through the whole spectrum to the virtual clubs relying on (what in 1952 was probably the town crier) the new fangled social media to run their show. No doubt their rules - if they have any - will say dress optional.
Sailing is now far more inclusive, far more accessible and it is important that it remains so. Sailors are the original users of green energy - it's an ancient and honourable art - but the continued provision of facilities will at least in part rely upon demand, but foremost in the RYA continuing to bang its collective drum on your behalf in the ears of those who should be listening.
I'm off to do some of that drumming tomorrow with local councillors!
Share your stories
We're always looking out for stories to pop on our website and send to your local media, and snippets (two or three sentences) to promote your events or show what you've been doing, with photos (landscape format) and links. Or why not send us a short video (15-100 seconds, landscape format) done in one take on your phone to share on our social media channels. All should have some RYA/regional connection. Other clubs can enjoy your achievements and benefit from your experience. Send us your story today!