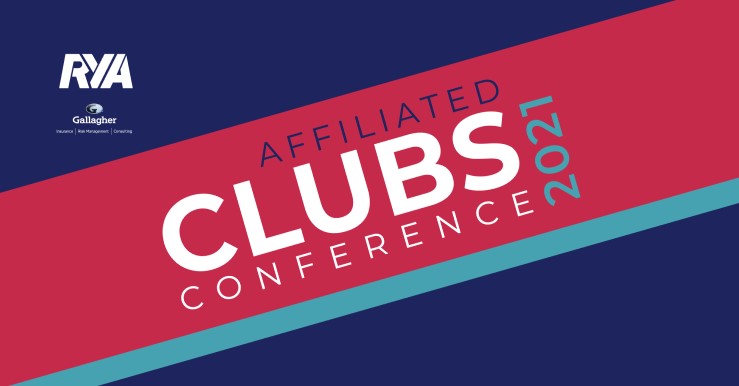 It was really good to listen into the online RYA Affiliated Clubs Conference as it really sets the scene for our regional event which is coming up later this month.
The virtual evening hosted by Shirley Robertson provided an opportunity for our clubs to think about how they fit against the national backdrop for boating and watersports and start the process of mulling over what that bigger picture might mean for their activities.
I enjoyed the conference and hope that your club is now looking forward to our upcoming face-to-face event to find out more about whatever aspects of club development are most relevant to you.
I've been really pleased to see that 39 clubs so far have signed up to our RYA Midlands Affiliated Clubs Conference taking place on Sunday 28th November at the National Memorial Arboretum near Lichfield. This means nearly half of the clubs in the region will be in attendance which will make it great for networking. The more clubs that go, the more chance you have of picking up snippets of information and sharing tips for success that you can take back to your home club.
We are now starting to reach capacity on some workshops and have just a few spaces left, so if your club does want to send a representative I would urge you to book as soon as possible, especially if there are particular workshops you would want to attend. In addition to an overview of club development, there will be four focussed sessions covering volunteering, facilities, membership and legal/governance. The conference is also an opportunity for you to meet our RYA Midlands team and experts from HQ.
Ideal for flag officers, committee members, staff and any volunteers involved in helping to run your club and its activities, look out in your inbox for further details if you've already signed up, and book your FREE ticket if you haven't already here!
Instructor Training Day
I can now confirm that our regional Instructor Training Day will take place at Rutland Sailing Club on Saturday 12th February. This will be for instructors of all levels and from across the RYA's small boat disciplines as well as qualified race coaches. I'm in the process of putting together a busy programme with the regional training team which will make it a really good kickstart to the 2022 season.
This event should be bookable just before Christmas but in the meantime please do save the date and share it with instructors at your club so they can add it to their calendar.
Regional courses & CPD
There is an RYA Midlands Safety Boat course coming up soon over the weekend of 20-21 November at Carsington Sports & Leisure, providing the skills required when acting as an escort craft, safety boat or coach boat for a fleet of dinghies, windsurfers or canoes, or for racing/training activities.
Also now bookable are a Keelboat Instructor Endorsement weekend at Rutland Sailing Club, 5-6 March 2022, and a Dinghy Instructor Revalidation Day at Northampton Sailing Club, 5 March 2022. Details and booking for all upcoming courses can be found at RYA Midlands Instructor Courses.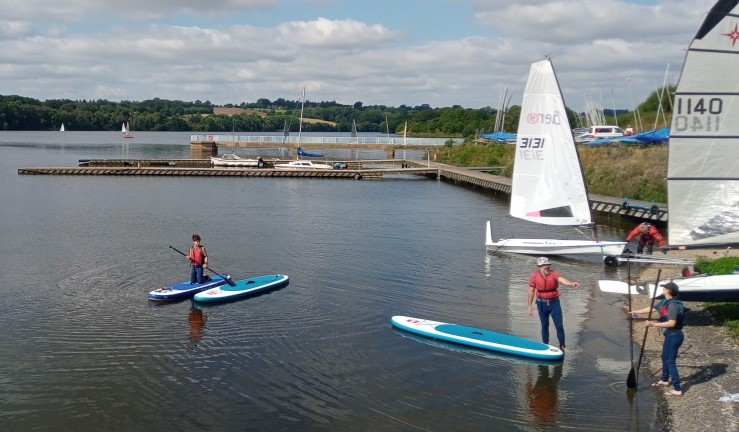 Vote for our Club of the Year finalist!
Congratulations go to Chelmarsh Sailing Club on being shortlisted for the RYA and Yachts & Yachting Club of the Year Award for the second year in a row! The club has made a huge success of diversifying its activities with paddleboarding and open water swimming alongside its sailing activities, enabling it to grow its membership and reinvest in equipment and instructor training.
This small volunteer-led club has become a real community hub for watersports and it would be great if you could share the news and encourage your friends, colleagues and club members to support the public vote for the club to help it bring the trophy back to the Midlands! Find out more about what makes this club special here and cast your vote.
And finally…
As we head into winter, now is a good time to think about how to keep your members engaged through the shorter days and colder months, so that when renewals come around in spring they will want to re-join your club.
Many will be visiting your club less often over winter so it is important to find ways of staying in touch - for example with different on-water activities or training, social events, online sessions and good communications - so people feel a part of the club community.
Hopefully many of you will already have a vibrant programme in place but if not, do give it some thought and for lots of ideas, check out our top tips for engaging members over winter.
To stay up to date with all latest the announcements for the clubs in the region, follow @RYAMidlands on Facebook and/or Twitter and please do feel free to tag or message us if you would like us to share any of your news.
Until next time, Ben.