You will have noticed that this month's edition of Club Room is a little later than normal, as we paused to reflect on the sad news of the passing of our Patron, Her Majesty The Queen. We hope that you received the tribute that we shared with our members and the wider boating community. Our thoughts and condolences remain with The Princess Royal, RYA President, and the entire Royal Family.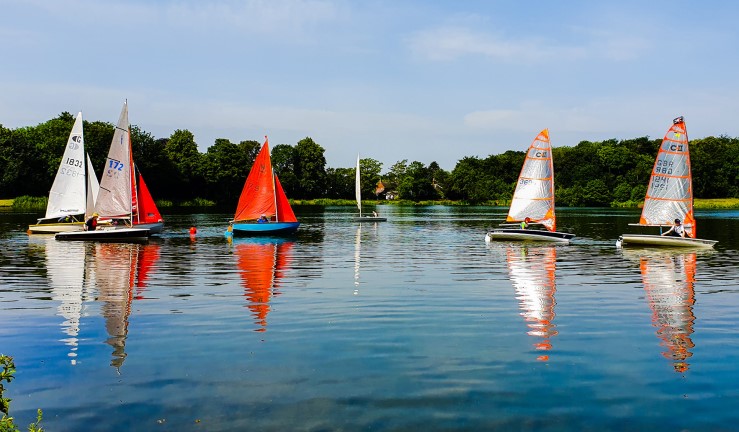 Like many of you , I've been away on holiday and getting afloat, but I'm looking forward to now returning to the routines of being back at work and getting on the water in the Midlands. Following the exceptionally hot summer I'm expecting the water will remain warm for some time yet, which is great for extending the season and continuing to sail into autumn and winter.
Low water
It's undoubtedly been a good summer, but the flip side is that the very hot and dry conditions have seen water levels continuing to fall, creating challenges for a number of clubs and centres. A couple of venues have had to stop operating and others are having to start making decisions about what activities they are still able to run.
If you are having to cope with low or falling water levels, make sure your members and volunteers are helping each other as slipways get longer. You may also want to check if any changes are needed to your risk assessments, or the guidance you are sharing with members and customers. For example, if there is mud to negotiate which could be slippery, or exposed rocks where you could twist an ankle. Please do check that how you are operating is still as safe as you can make it.
Silver lining
While some venues may be half empty, they are nevertheless half full, which is enabling some sailing to continue or if this is not possible, encouraging venues to look at what activities can still be provided, such as SUPing and model boating.
If you have had to stop sailing or change your programme, make sure your club or centre is still doing something, whether that's paddleboarding, social events or a couple of extra work parties.
The silver lining is that low water levels present an opportunity to carry out maintenance or development of facilities such as pontoons, moorings and slipways, which is harder to do when reservoirs, lakes and waterways are full. Setting up a volunteer project to do this will also help to provide opportunities to socialise and maintain engagement with members.
Here to help
Now I'm back into the usual work routines following summer it's been good to start getting out and about again on visits to clubs and centres. As the main summer season concludes we're now into the planning phase which will take us through autumn, winter and into next year
Looking ahead, we have a number of meetings coming up with clubs and centres, and if your venue would like to meet us or access support for your development planning, please contact me and we'll make sure someone from the regional team, myself or one of the Sailing Development Officers, can spend a bit of time with you.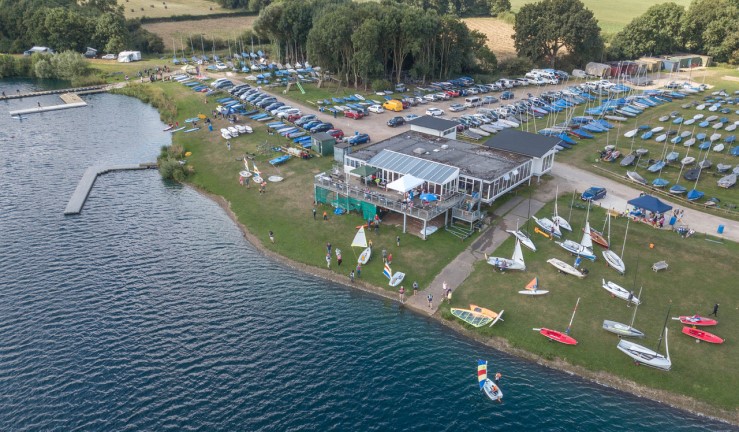 Centre Principals Forum
For principals of RYA Training Centres in the region, we have an online forum coming up for you on Wednesday 19 October 2022, which will be an opportunity to catch up with regional updates and for you to ask questions and chat about any successes or challenges.
The aim is to make everyone's life easier by sharing ideas and I'll be emailing an invite, so please look out for the details landing in your inbox as I'll be sending these out soon.
Affiliated Clubs Conference
A big thank you to all those who returned their data for the 2022 RYA Club Membership Census, the numbers are now being crunched at head office but it's looking like positive news for the RYA Midlands region with membership numbers generally up on last year.
As ever the full insights for the region will be available at this year's RYA Affiliated Clubs Conference, which for the Midlands takes place at the National Memorial Arboretum in Staffordshire on Saturday 19 November 2022, and you can now sign up for your free ticket here.
This event will be preceded by a scene-setting national Online Club Briefing at 7pm on Wednesday, 5 October 2022, hosted by Olympian and broadcaster Shirley Robertson. Look out for further details on our social media channels and remember to register online!
Women on water
As part of the region's programme to encourage female instructors, we are now inviting any women who might like to become an RYA Powerboat Instructor to get in touch with our Sailing Development Officer Tricia Ordsmith. An initial online meeting for anyone who would like to know more will take place on the evening of Tuesday 1 November, followed by on-the-water training later in the season.
Please share the details at your venue as we're keen to support the development of skills which will enable your female members and powerboat drivers to be able to support your Women on Water groups and the wider activities of your club or centre.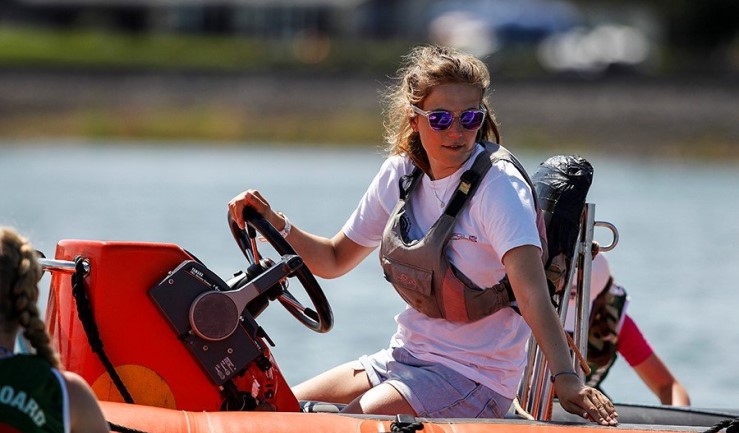 Courses & CPD for instructors
We still have some courses available during autumn for anyone wanting to gain, retain or advance their instructor qualifications, with booking available here for the following:
First Aid: Burton SC, 29 October
Dinghy Instructor Revalidation Day: Burton SC, 22 October
Advanced Dinghy Instructor Endorsement: Andrew Simpson Centre, Bartley, 12-13 November
How to run the Safety Boat Course: Staunton Harold SC, 27 November
Autumn diary dates
RYA Affiliated Clubs Conference, Online Club Briefing, 7pm Wednesday 5 October
Birmingham Sailing Forum, Monday 17 October, invites sent via email
Training Centre Principals Forum, Online Meeting, Wednesday 19 October
Women on Water, Powerboat Skills Development, Online Meeting, Tuesday 1 November
RYA Midlands Affiliated Clubs Conference, National Memorial Arboretum, Saturday 19 November
Stay up to date with all the latest news and announcements for clubs and centres in the region by following us @RYAMidlands on Facebook and/or Twitter.
Until next time,
Ben