It was fantastic to see the recent RYA Senior Instructor course at North Yorkshire Water Park fully booked, with 12 Dinghy Instructors from a variety of clubs and centres – including Ulley SC, The Sea Cadets and Thornton Steward SC - taking the next step to develop their skills to support the growth of the sport in the region.
There are lots of instructor courses and upskilling days still to come across the sailing, windsurfing and powerboat training schemes, which are all bookable at our RYA North East Instructor & Race Coach Courses & CPD hub. Please do share the details your club members, volunteers, instructors and coaches.
Upcoming dinghy instructor courses include a DI course at South Shields SC, 30 April, 1-2 & 7-8 May; an Aspiring Dinghy Trainer day at Filey SC, 22 April; and for those of you who might be wondering if you'd like to become an instructor, a Discover Instructing Day at North Yorkshire Water Park, 21 May.
For windsurfing, we have a Discover Instructing day at North Yorkshire Water Park on 21 May; Start Windsurfing Instructor at Welton Water Adventure Centre, 18-22 April; and Senior and Intermediate Instructor Prep Days at Yorkshire Dales SC, 12 June and 26 June.
We also have exciting wingsurf/foiling and windfoiling opportunities on 23 and 24 April respectively at Filey SC, followed by a Wingsurfing & Wingfoiling Instructor Course at North Yorkshire Water Park, 19-22 May.
For powerboat skills, there's a Safety Boat Course at Tees & Hartlepool YC, 30 April-1 May; a Discover Instructing Day at North Yorkshire Water Park, 21 May; and a Powerboat Instructor Skills Development Day at Welton Waters Adventure Centre, 22 July.
Our RYA OnBoard instructors meanwhile are invited to register for a free OnBoard Dinghy Instructor Skills Day at Ripon SC on 25 June.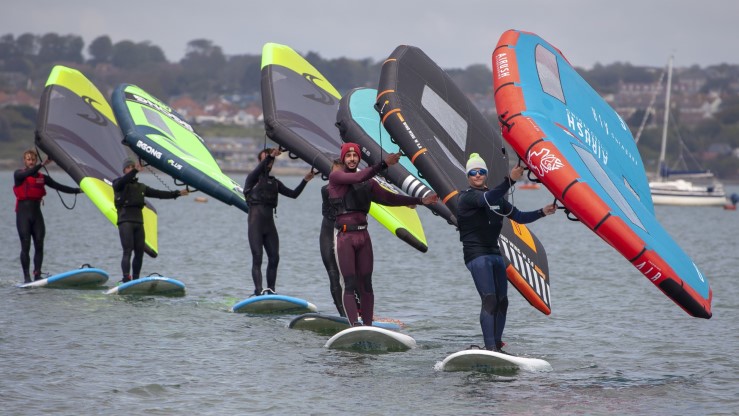 Become a racing coach
If you enjoy competing and would like to become a Race Coach Level 2 so you can support others to develop their skills, there are still spaces available on a course at Yorkshire Dales SC, 28-29 May. It's great to have this opportunity in the region and if you would like to register for this, the deadline is soon. Find out more on the RYA Race Coaching hub and sign up by 28 April at the latest.
Remember we have grants of up to £250 available to support training and participation in the region via our RYA North East Volunteer Development and Martin Boatman Legacy Fund, including for young people aged under 30 who would like to develop coaching skills. You can apply for grants from this funding programme here.
ReDiscover & Discover Sailing
If your club or centre is looking to re-engage lapsed or existing members, or attract new ones through open days and taster sessions, remember we have our RYA ReDiscover & Discover Sailing campaigns to support you.
There are lots of free downloadable resources, plus there is an £80 contribution towards your own bespoke materials available for each affiliated club and centre from the RYA. The deadline for the next print run for promotional materials is 7 May and you can find out more in Club Zone.
BYS Regional Junior Championships
This annual festival of junior sailing is moving to summer and will be on Saturday 11 June at Glossop SC for windsurfers and 18-19 June at Ullswater SC for our sailors, where there will be a Championship fleet for experienced sailors, Regatta fleet with coaching support for rookie racers and a fun OnBoard fleet for those relatively new to the sport. Find out more and share the details with parents at your club!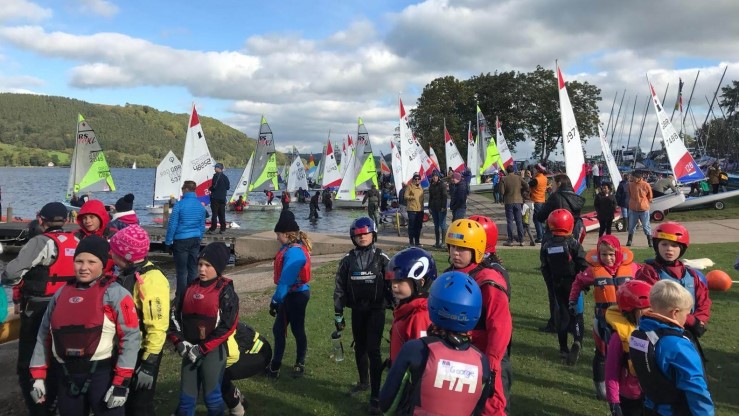 Affiliated Clubs Conference
Planning is underway and the date for our North East event on Saturday 3 December, which as ever will be a great opportunity to meet up, share ideas and learn from expert workshops and speakers. Please save the date and in the meantime tell us what you'd like the Affiliated Clubs Conference to include as regards content and format by filling in our short online survey.
Facilities webinars
For clubs thinking about rebuilding or developing their premises, the final webinar in our Club Development series looking at facilities takes place on 17 May and will be exploring how to ensure a successful procurement and build process. Find out more and book your free place to join live or catch up with the recordings at RYA North East Club Development Sessions.
Training centre inspections
We're in the process of allocating inspectors for our RYA Training Centres in the region so please do keep an eye on the inbox for a notification and the relevant paperwork over the coming month. It would be much appreciated if you could then make contact with your named inspector get that planned into your calendar. If you'd like any further information please get in touch with me.
And finally…
Do you know a hardworking volunteer at your club or centre who really makes a difference either on shore or by helping others to get out on the water? We all know those people who go the extra mile to make our clubs successful and vibrant. An RYA Volunteer Award is the perfect way to say thank you! Submit your nominations by Monday 2 May.
To stay up to date with the latest news and announcements from the RYA North East region, follow us on Facebook and/or Twitter.
Until next time,
Sam.