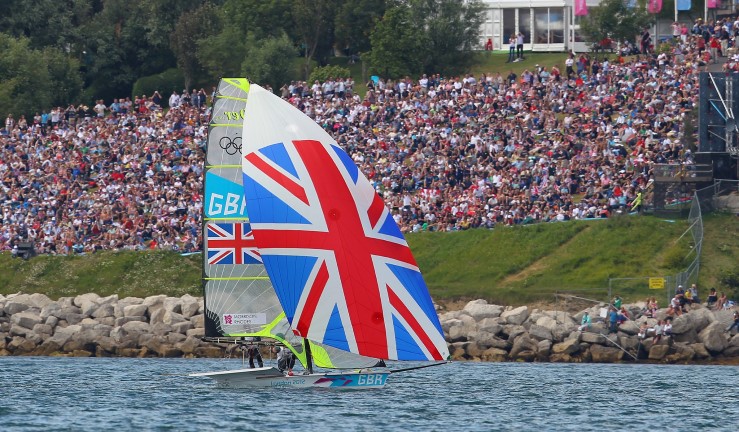 It has been a great month for celebrating sport with the Lionesses bringing it home for England and football and the 2022 Commonwealth Games. It is also the 10th anniversary of the London Olympics, which gave us Ben Ainslie's history-making 4th gold medal, set Hannah Mills on the path to becoming the greatest female Olympic sailor of all time and left a lasting legacy of world class facilities at Weymouth and Portland National Sailing Academy, which many of you will have enjoyed for training or championships, not least the RS Games over summer.
All in all it's proving to be incredible summer of sport and it continues to be a good time to raise awareness about the activities at your club to encourage more people on to the water. Remember that in ClubZone we have lots of top tips and free resources to help you promote your club.
Club Membership Census
The deadline has now gone for completing the RYA Club Membership Census but please contact me if you would like to know more, haven't seen if for any reason or need support to complete it – we had a 100% return rate last year so it would be great to replicate this and I'm happy to help with any late submissions.
The results and insights from this year's census will as ever be incredibly useful for enabling us to spot trends and opportunities to support you and will again be available at our RYA North East Affiliated Clubs Conference, this year on Saturday 3 December. Save the date!
Regional Training Groups
A quick reminder that if you have aspiring junior sailors at your club, they may want to apply for selection to one of our Regional Training Groups to keep them inspired over winter.
Applications for the 2022-23 Regional Training Groups, which are delivered by expert RYA coaches to support young sailors with the development of their racing skills, are open until 11 September 2022. Find out more here and please share the deadline with your youth and junior parents.
Youth traveller series
You may also want to share the details of the finale for the fabulous North East and Yorkshire Youth Traveller Series, which concludes with an opportunity for young sailors to hone their racing and sea sailing skills at Filey Sailing Club on Saturday 17 September. Details and sign up here.
Race management skills
If you want to develop race management skills at your club or centre, there are now lots of RYA Race Officials courses available for booking! These include regional mark laying, race officer and judge courses plus an introduction to umpiring, find out more and register and share the details with those keen to support racing either at their home venue or at events.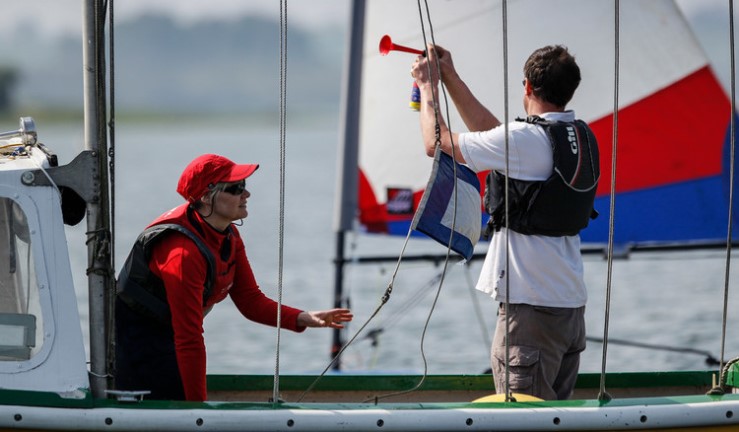 Instructor courses
We still have courses available over autumn for anyone wanting to gain or advance their instructor qualifications, with booking currently available via our hub for RYA North East Instructor & Race Coach Courses & CPD including:
RYA Dinghy Senior Instructor: South Shields Sailing Club, 27-30 October, with a prep day on 1 October.
Powerboat Instructor & Skills Assessment: Tees & Hartlepool YC, 24 September & 19-21 October - this course qualifies an instructor to teach up to and including Powerboat Level 2
Club of the Year
Nominations for the RYA and Yachts & Yachting Magazine Club of the Year Awards close on Monday 29th August - please do take a look because it's not too late to put your club on the stage! New for this year, all you have to do is fill out a short form online with a sentence or two about why you think a particular club should be shortlisted. Find all the information you need here.
Autumn ahoy!
Although it's now feeling like a long hot summer - with a number of venues starting to be affected by low water levels and the likelihood that Yorkshire will soon be joining the regions officially declared drought zones - next month will see the beginning of autumn. Now is a good time to start planning how to encourage your members to keep sailing beyond the main season!
Stay up to date with all the latest news and announcements for the region by following our RYA North East social media channels on Facebook and/or Twitter.
Until next time,
Sam.