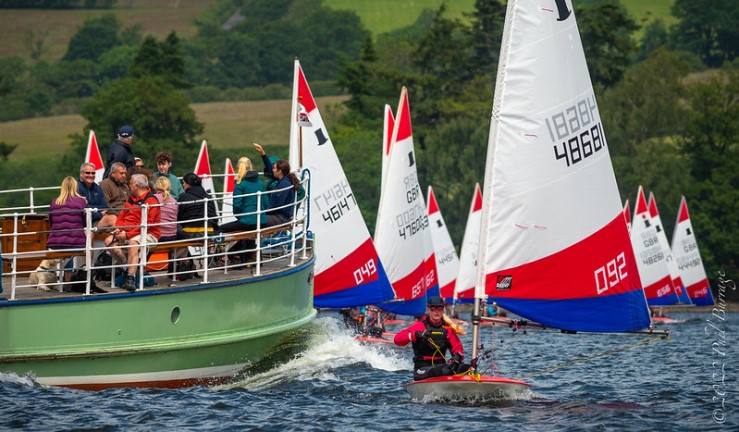 The summer season is in full swing and it's been fantastic to see so much activity across the region.
It is also an ideal time to encourage your members to take out their friends, family and work colleagues - an easy win in terms of promoting your club and potentially boosting membership.
New research shows watersports participation is growing and our clubs and centres are busy. If you are finding it tough to meet demand, however, with the right volunteers and instructors available at the right times to provide activities and courses, remember we are here to help.
Get in touch if there is anything in particular you would like to chat to the team about, check out our instructor courses and look out later in the year for the RYA North East Affiliated Clubs Conference on Saturday 3 December, which will include a focus on how to strengthen your volunteer base. In the meantime, save the date!
Regional Junior championships
The BYS North Regional Junior Championships at Ullswater had 125 young sailors competing in the Championship and coached Regatta fleets and a further 24 youngsters developing their skills and confidence as part of the OnBoard fleet.
To find out what makes these events special take a look at our report from the British Youth Sailing (BYS) North Regional Junior Championships at Ullswater and also the round up from the previous weekend's BYS North Windsurfing Regional Junior Championships at Glossop.
These annual events are a great way for young sailors – and their parents - to develop know-how, meet friends and make new ones. As ever the championships proved to be a real celebration of all that's great about junior sailing and those clubs which came as a 'team' of parents and sailors were among those that had a ball onshore and on the water.
We already have the details for next year's BYS Regional Junior Championships for the North region, which will take place 17-18 June 2023 at Bassenthwaite SC, where camping will again be available for this junior sailing festival. Save the date and share it with parents at your club or centre!
Also please remind them that applications for the 2022-23 Regional Training Groups are now open and will close on 11 September 2022, with further information available here.
Youth traveller series
Our young sailors have also been busy with the North East & Yorkshire Youth Sailing Traveller Series, which has been going from strength to strength this year, with turnouts ranging from strong to sell-out across a whole range of inland and coastal venues.
Next up will be an open on Saturday 16 July at Scammonden Water SC followed by a visit to Filey SC in September for the series finale. It's not too late to join in so please do share these upcoming events here and encourage your youth and junior sailors to take part.
Win with SailGP
SailGP is back on British waters 30-31 July with a return visit to Plymouth and a 15% discount on tickets for RYA members - plus a chance for your club to win SailGP prizes by hosting a 'watch party' for your members.
You could get the bunting out, turn on the TV and cheer on home favourite Sir Ben Ainslie and his Great Britain Team – the best watch party photo will win an exclusive club visit from a member of the Great Britain SailGP Team and there are other goodies to be won too! Find out more about this exclusive offer here.
Membership census
More than a quarter of clubs in the region have so far returned this year's RYA Club Membership Census – a big thank you to the 27% of you who have already submitted your data and for those that haven't, a gentle reminder to please look out for and return the census by 14 August.
The link to fill in this annual snapshot has been sent to club contacts and as ever it will provide important information for future planning, enabling us to spot trends and opportunities and provide bespoke RYA support for the sport and our Affiliated clubs.
Look out for an email about the census in your inbox and if you haven't yet seen it, please give me a shout and I'll get it sent out to you. You can also find out all about this year's census here.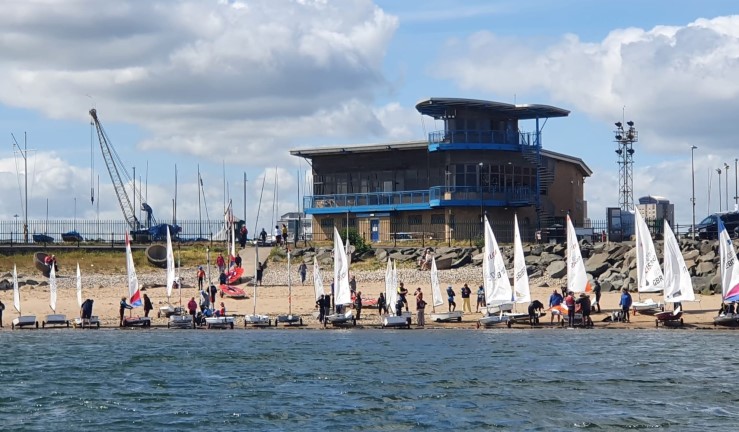 Instructor Courses
Training and courses currently include the following opportunities which are all bookable via our hub for RYA North East Instructor & Race Coach Courses & CPD:
Instructor Skills Development Day: Welton Waters Adventure Centre, Friday 22 July - for Dinghy, Windsurfing and Powerboat instructors who would like to update on current good practice, share ideas and advance their expertise while enjoying a good day out.
Intermediate Windsurf Instructor Course: Yorkshire Dales SC, 8-11th August – a 4-day course for Start Windsurfing Instructors who want to advance their ticket.
RYA Dinghy Senior Instructor: South Shields Sailing Club, 27-30 October, with a prep day on 1 October.
Powerboat Instructor & Skills Assessment: Tees & Hartlepool YC, 24 September & 19-21 October - this course qualifies an instructor to teach up to and including Powerboat Level 2
Club of the Year
It's that time again when we invite nominations for the RYA and Yachts & Yachting Magazine Club of the Year Awards and this year anyone can nominate any RYA Affiliated club.
All you have to do is fill out a short form online with a sentence or two about why you think a particular club should be shortlisted. The aim is to make the awards more accessible and you can find out more about this year's in Club Room.
It's been a real pleasure to see our fantastic clubs in the mix for this prestigious award, including Otley, Yorkshire Dales, Ripon and most recently, Teesdale Sailing and Watersports Club, each bringing their own unique qualities to the national stage.
Please do take a look at this year's awards and encourage your members to take a look too – you may find it's the turn of your club to be in the spotlight in 2023!
And finally…
If you've ever dreamt of sailing around the world or been fascinated by the stories of those who have taken on an epic circumnavigation, you will want to follow the adventures of Yorkshire yachtsman Guy Waites, who is setting off from Scarborough Yacht Club this month for France and the startline of the Golden Globe Race. We caught up with Guy for a chat and you can read about Guy's campaign here.
We'll be following his progress and remember you can keep up with all the latest news and announcements for the region by following our RYA North East social media channels on Facebook and/or Twitter.
Until next time,
Sam.