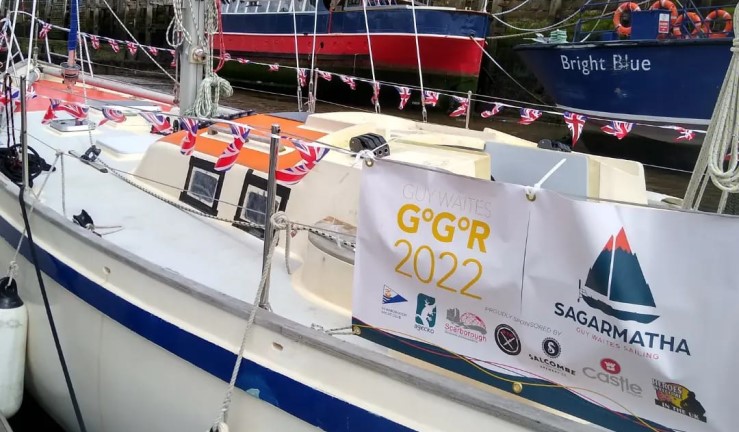 It's been really great to see so much already going on and if you haven't quite finished filling up your summer schedule yet, it's well worth having another look at how your members can make the most of 2022 on the water.
I know that many of you will already have lots in the calendar, whether that's training courses, racing and regattas, youth and junior activities or a fun family weekend alongside socials throughout the season.
Another option for engaging your members, as we wish good luck to Guy Waites from Scarborough Yacht Club, who is setting off this month to start sailing towards the Golden Globe Race startline in France, is to encourage those at your club to think about how they might enjoy their own dinghy or big boat adventure.
Useful resources for you to share include our RYA North East cruising videos: Making the Most of Weather Forecasts with British Sailing Team meteorologist Simon Rowell and Electronic Aids to Navigation with expert Graham Stones. There is also now an extensive collection of RYA Dinghy Trails - ideal for a weekend away or for taking your dinghy on holiday - and perfect for exploring a whole range of stunning destinations across the UK!
Regional Junior Championships
It was fantastic to have so many windsurfers taking part in the British Youth Sailing (BYS) North Regional Junior Championships at Glossop SC on Saturday 11 June and we're now looking forward to seeing our sailors in action for this annual festival of junior sailing at Ullswater Yacht Club on Saturday and Sunday 18-19 June.
Remember, if you know a young sailor or windsurfer who would benefit from having exclusive use of their own boat or board for two years - after which it is gifted to their home club or centre - applications to the John Merricks Sailing Trust need to be in by Monday 20 June 2022. Windsurfers and sailors attending the BYS Regional Junior Championships are eligible to apply and all the details for this scheme including the selection policy can be found here.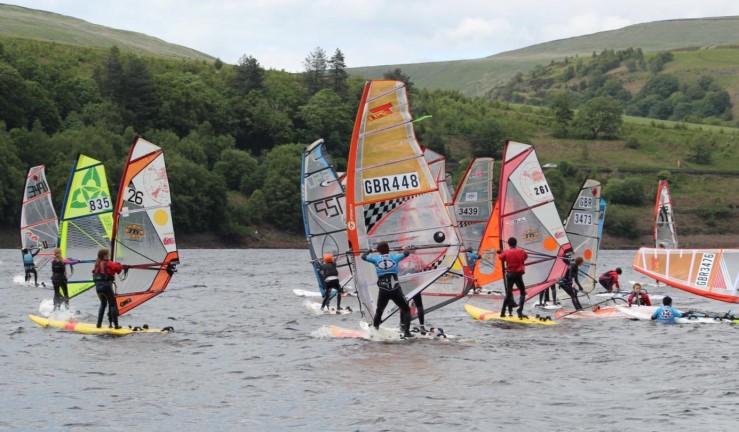 Instructor Courses
Training opportunities available via our hub for RYA North East Instructor & Race Coach Courses & CPD currently include our Instructor Skills Development Day at Welton Waters Adventure Centre, Friday 22 July. This will be a fantastic opportunity for Dinghy, Windsurfing and Powerboat instructors from across the region to update on current good practice, share ideas and advance their expertise while enjoying a good day out with other instructors from around the region. Please share the details with your instructors who can find out more and sign up here!
There is also an RYA OnBoard Dinghy Instructor Skills Day at Ripon Sailing Club on 25 June – a free event for our much valued OnBoard instructors which will be delivered by the regional training team and Jake Elsbury of Sail Smarts video fame!
Start Windsurfing Instructors meanwhile may be interested in advancing their ticket to the next level, and we have an Intermediate Instructor Prep Day at Yorkshire Dales SC on 26 June followed by an RYA Intermediate Windsurfing Instructor course at the club in August. These along with all our courses are bookable here.
Club Membership Census
The RYA Club Membership Census is now live and the details have been sent out to all our club contacts across the region. I'm really proud to say that we had the highest return rate of any region in 2021 with every single club taking part! This was an incredible 100% response rate and if we can replicate that again this year, it will continue to ensure we have robust data and insights going forward.
The census is an important barometer for the health of our sport in the region and enables us to spot trends and opportunities for the future and provide targeted RYA support for our clubs. Please do look out for an email about the census in your inbox and if you are unable to find it or haven't yet seen it, please give me a shout and I'll get it sent out to you!
Affiliated Clubs Conference
Planning is underway for the annual RYA Affiliated Clubs Conference and the date for our North East event is on Saturday 3 December, which as ever will be a great opportunity to meet up, share ideas and learn from expert workshops and speakers. Please save the date!
Remember you can keep up to date with all the latest news and announcements for the region by following our RYA North East social media channels on Facebook and/or Twitter.
And finally…
If your club is looking for grants to support participation or a project, check out the RYA's Funding Finder. This new online tool will help you search for and access the right sources of funding and provides a wealth of information, including all the latest news about pots of money currently open for applications and top tips on how to ensure your form-filling is successful!
Until next time,
Sam.