December has begun and the festive season is fast approaching!
I would like to begin this Christmas edition by wishing everyone a safe and enjoyable Christmas. I hope that you and your clubs have recovered from the effects of Storm Arwen and enjoyed our first snowfall of the year.
COVID Guidance
As the Government is starting to reintroduce both Covid related guidance and regulations, the team at the RYA are working hard to keep our information for you on this topic up to date. We know that at times there is a delay between the Prime Minister's announcements and us being able to update our guidance; this is normally a result of us waiting for the Department for Digital Culture Media and Sport (DCMS) to update their guidance or at times for us to have sight of the wording of the legislation which can make a significant difference between what is and is not permitted. We will continue to apply pressure to these bodies as we know how important it is for you to know what is permissible or advisable as quickly as possible. Our guidance is available here, scroll down the page to find our "FAQs on COVID-19 Guidance."
Courses & Training 2022
The North West booking page will be live shortly so, so please keep an eye on the website as the full calendar for 2022 including Keelboat and Personal Watercraft courses will be available soon. The training plan for 2022 will be including all disciplines, so make sure you watch the page to stay updated.
I also want to send a reminder to all the clubs and RYA – affiliated training centres to say that if you do have enough people to attend a course, please get in contact with myself and I can help to facilitate a trainer for the course.
In the meantime, please save the following dates if you are interested in doing any of our courses:
- Powerboat Instructor Course & Skills Assessment - 23rd Jan (Skills Assessment) 19th - 21st (PBI Course) at Hollingworth Lake Sailing Club
- Start Windsurf Instructor - 19th to 23rd February at Crosby Lakeside Adventure Centre
- Dinghy Pre-Entry Assessment - 12th February at The Anderton Centre, New Road, Chorley.
- Dinghy Instructor Course - 21st to 25th February at The Anderton Centre, New Road, Chorley.
- Dinghy Instructor Revalidation Day -13th February -The Anderton Centre, New Road, Chorley.
- Safety Boat Refresher Day - The Anderton Centre, Chorley.
- Dinghy Senior Instructor - 19th, 20th, 26th & 27th March at Wirral Sailing Centre.
There is more planned for April onwards as well so watch this space and book your spaces via the link below:
https://www.rya.org.uk/training/teaching/regional/north-west-instructor-and-race-coach-courses-and-cpd?fbclid=IwAR1R_X3ubz9kkcdjx1FNbXxc85gPOu8LLD79r_50jiXfKclFBGOx44Irttc
Renewals
Around 90% of clubs have their renewals in January, February, and March, which means that the winter season is a vital time to plan positive messaging to ensure that members do re-join.
Here is some advice to help you through these challenging months, particularly as there have been widespread effects from the pandemic and subsequent restrictions:
https://www.rya.org.uk/e-news/club-room/november-2021/positive-communications-around-renewals-time
North West club catch-up
There will be a club catch-up with the NW Development team on Tuesday 14th December at 7pm on Microsoft Teams. This is a good opportunity to meet up with other club representatives during the winter and discuss strategy for 2022.
Please sign up via the link below:
https://forms.office.com/Pages/ResponsePage.aspx?id=V-n-51nmmk-a4P5hFgIX99HUM5Pi2bhOu6ERvNOzR0dUM004RzdERk1WRURCQVlWWjNRS1BLSkFGNCQlQCN0PWcu
Inclusivity
I know that more and more clubs are trying to be more inclusive so that they can attract more members. So to assist you with this we have created an inclusivity toolkit which is designed to help clubs and centres to establish where on that journey they currently are and offer guidance on how to move forward from there. The tool itself comes with loads of templates and additional resources to help clubs and centres to navigate their way through the tool. The toolkit is now ready to be tested by a small number of clubs and we are looking for some volunteers to take part in the "Phase 2 Pilot". This will involve a select number of clubs trailing the tool within their clubs through the winter and then providing feedback to us on how they found the tool and provide us with a case study. If you would be interested in joining the phase two pilot and helping us to create an incredible resource, please talk to me or contact the equality team on equality@rya.org.uk.
Club of the Year
I am delighted that both Budworth and Arnside have been nominated for the 2022 RYA and Yachts and Yachting Club of the Year. Please see our NW facebook page for more details about both clubs and their respective commodores' thoughts on the nominations.
Voting is still open so please do vote for your favourite North West club and find more details via the link below:
https://www.rya.org.uk/training/teaching/regional/north-west-instructor-and-race-coach-courses-and-cpd?fbclid=IwAR1R_X3ubz9kkcdjx1FNbXxc85gPOu8LLD79r_50jiXfKclFBGOx44Irttc
Discover Sailing 2022
Discover Sailing is an important way to introduce more people to the sport of dinghy sailing and I am taking this opportunity to remind you of the benefits which you can gain from hosting open days across the North West region, to attract more members to your clubs. You can apply from 7th February 2022 and on the 7th of every subsequent month for support from the RYA to recruit new members for your club. If you have any queries, please get in touch.
Affiliated Clubs Conference
Thank you to everyone who made this years' Affiliated Clubs conference such a success, and it was great to see many of our region's club volunteers in person again. For anyone who has missed this event, the workshops will be delivered again online in January 2022.
The club development workshops will be covering a range of topics, including:
Retaining members – 10th January
Recruiting and retaining volunteers – 17th January
Facilities development – 24th January
Legal and Governance – 31st January
Registration for these online sessions is available HERE
I hope you all enjoyed this year's event and well done for completing 2021, despite the challenges we have all faced. Here is the North West update and plan moving forwards into 2022 from members of the regional team:
https://www.youtube.com/watch?v=FGJo5HceDvo
E-sailing Winter Club Championships
As the weather is turning colder and more people are spending time indoors, there will be a return of the e-sailing. I plan to host the final around the time of the Dinghy & Watersports Show taking place during the weekend of February 26/27th 2022.
Please keep watching the social media channels for more updates about this soon!
Regional Junior Championships 2022
A reminder about the change in dates for next years' junior Championships events. The Windsurfing Championships will be taking place on 11th June at Glossop Sailing Club and the Dinghy Championships will be taking place across the following weekend on 18/19th June at Ullswater Yacht Club.
And a last gentle reminder about Winter sailing events, taking place in the North West region.
I am currently looking forward to participating in various Christmas events, so please do let us know about any upcoming winter events / series.
You can email me or the Regional Communicator, Sitara Bartle, sitara_bartle@live.co.uk and we will help to promote your sailing events on the North West social media channels.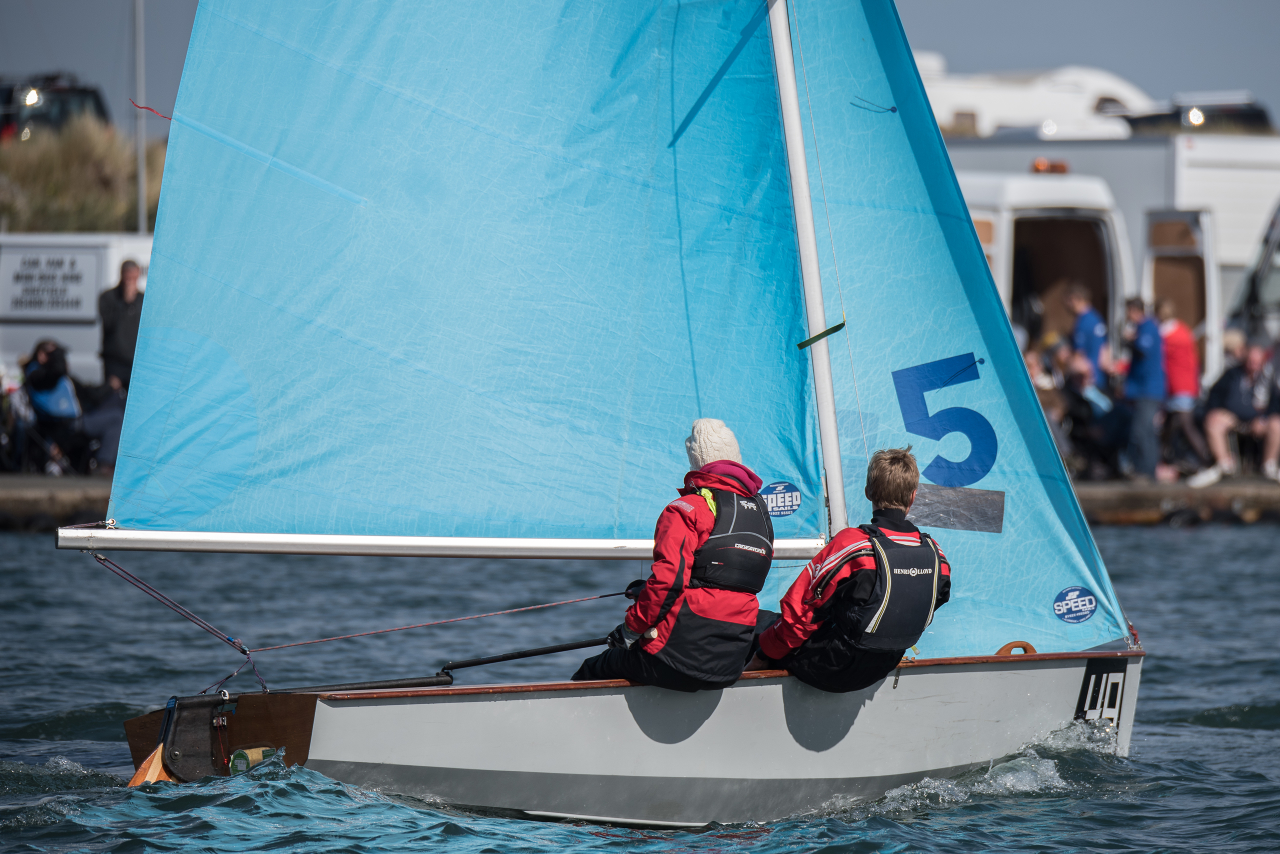 Wishing you all a wonderful holiday season and enjoy the fantastic festivities!
If your club would like a one-to-one chat with me to discuss any concerns or queries about returning to boating safely in the upcoming weeks and months, please don't hesitate to get in touch by email.
Happy sailing,
Adam McGovern
Facebook: https://www.facebook.com/RYANorthWest
Instagram: @ryanorthwest
Twitter: @RYA_NW