Adam's Anecdotes
It feels like we are back in the swing of it now, and what a great season it has been thus far; I am also excited for the month ahead; we have got lots happening both on and off the water.
However, first I want to take a moment to reflect on my highlights of June. Being at the BYS Regional Junior Championships at Ullswater Yacht Club was fantastic. I was there for both the windsurfing and sailing events, and it was terrific to see first-hand over 125 junior sailors race in the OnBoard, Championship and Regatta fleets.
I am also a massive fan of hosting the event in June; I was fortunate to camp on the shores of Ullswater, and for me, it felt like a sailing festival; and at the windsurfing event it was great to have the tunes pumping from the speakers, adding a relaxed summer vibe of the event. The longer summer nights also made it a better event for families and everyone.
I'm already buzzing about next year's event, the weekend of the 17th and 18th of June at Bassenthwaite Sailing Club, with the windsurfing event the weekend before.
Read more about the Junior Championships

Junior and Senior Series are in full swing!
It's great to see the Junior and Traveller series in full swing, with good numbers attending both, and well done to our current series leaders. In the Juniors after 4 events, Jacob Din leads, closely followed by George Jacobs, and in the seniors, Andy Flitcroft tops the standings.
I enjoyed being a Race officer for my home event, the senior travellers at Hollingworth Lake, on the 28th of June; it was windy, which no doubt affected the number of entries. Still, nonetheless, it was a great day's racing, and it was fantastic to link up with the Sailability Race Series.
Discover & Rediscover Sailing Open Days
I'm looking forward to attending Budworth's Pirate Day this month, their annual day of Fun and Skulduggery!
Are you planning an upcoming open day to reach out to your local community?
If you are don't forget to sign up for Discover Sailing, as there is £80 worth of free resources your club can access, bursting with all the top tips for a successful open day.
SailGP
SailGP is returning to Plymouth on 30-31 July 2022 and any RYA members planning to travel down can take advantage of an exclusive 15% discount on all onshore tickets!
I am sure you will all be keen to cheer on our home team 'Great Britain SailGP', however don't forget to cheer on 'Switzerland SailGP' as well, their wing trimmer is no other than Hollingworth Lake SC member & Olympic Gold medallist Stuart Bithell.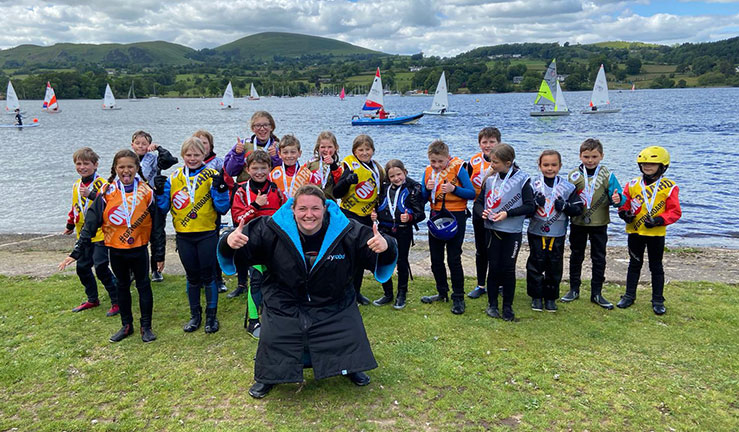 Upcoming Training
Don't miss out on the last Senior Dinghy Instructor Course in the Northwest this year. Our second course will take place at Waterpark, Coniston- 8-9, 15-16 October. Book Your Place Now
Back by popular demand…
Keep an eye out on the page for more Powerboat Instructor & Skills Assessment courses coming this, Autumn. These are popular, so do visit the page so you don't miss out.
The Advance Dinghy Instructor Endorsement Course due to take place on the 25th and 26th of June has been rescheduled. The course will now take place on the 1st and 2nd of October 2022.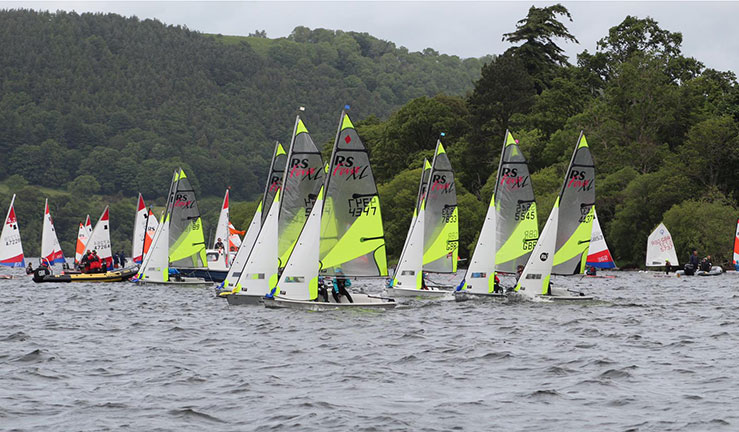 Club of the Year Nominations
Last year we had two clubs from our region as finalists, which was fantastic, and I am keen to make sure the Northwest is well represented again this year.
Find out more about 2022 Nominations
Census
You will have received your invitation to contribute to the RYA Membership Census. Please do complete this as the information you provide gives us the insight into your membership to help us direct resources and support you more.
Funding
As your activities develop, you may need to access funding. This is always a popular topic across clubs and centres, so it is worth looking at our Funding Opportunities page and the new RYA Funding Finder Idox
To finish, I would like to wish you all good luck with your summer programmes,
Please do share your stories with us; we are always on the lookout for great stories to share on the regional web page and social media.
As always, if we can help or support you, please do get in touch with the team.
Good luck!
Adam