Another month is drawing to a close, but many more exciting opportunities lie ahead for the rest of the year.
I am delighted to begin this blog with a reflection on the British Youth Sailing Regional Junior Windsurfing Championships which took place at Glossop Sailing Club last weekend! It was fantastic to see over 50 young windsurfers taking part, and I look forward to the British Youth Sailing Regional Junior Championships at Derwent Reservoir Sailing Club, held across September 25-26th weekend. Please do come and say hello, as I will be present at this youth event and will be delighted to observe the range of junior sailing talent over the weekend.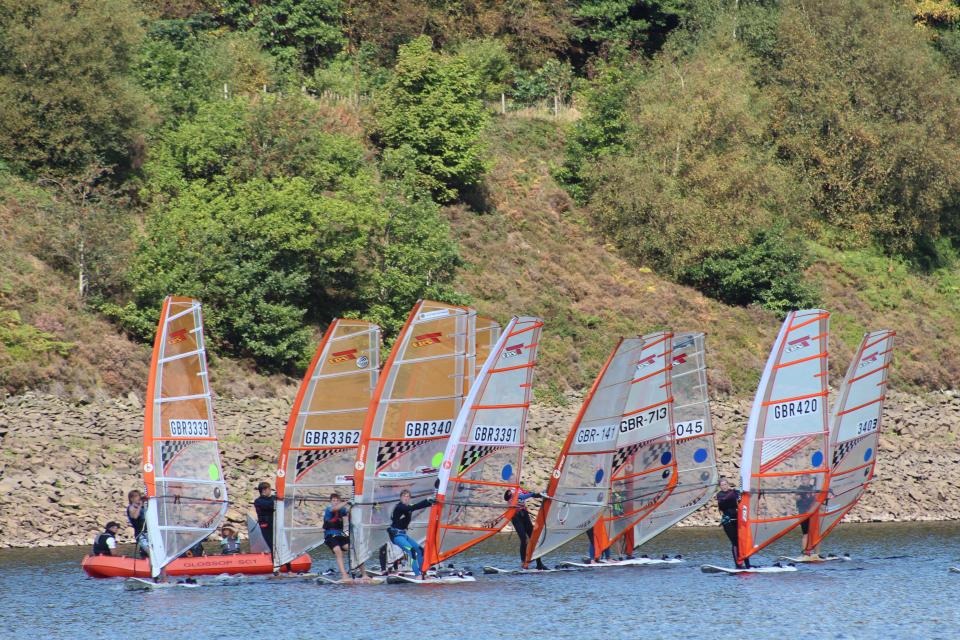 North West Junior Traveller Series
It was fantastic to see so many young sailors involved in the Junior Traveller event at Hollingworth Lake Sailing club and I hope to see good numbers for the last two events of the year. The last two events will be held at Bolton Sailing club on October 9th and at Leigh and Lowton Sailing club on October 16th. Entry booking for the last event is on the club website so please take a look at the link below for all necessary details:
https://www.rya.org.uk/gbni/north-west/junior-and-youth-traveller-series
RYA Musto Youth Awards
Nominations remain open for the RYA Musto Youth Awards which celebrate young people across the sport, including for performance, volunteering, instructing, coaching and overcoming adversity. If you know a deserving young person who your club would like to see recognised for their achievements or giving back to the sport, the deadline for nominating is November 1st 2021. Find out more details and nominate a deserving individual via the link below:
https://www.rya.org.uk/about-us/rya-awards/rya-youth-awards
North West Senior Traveller Series update
I was impressed by the camaraderie and determination of the participants for the Senior Travellers event at Leigh and Lowton Sailing Club. This is a mid-week race series in the North West region for anyone aged over 50 and a great reason to get yourself sailing again!
Despite the lack of wind at the club, there was a great turn-out and I hope that the weather conditions fare better for the next two events. These will be on September 28th at Bolton Sailing Club and October 19th at Delph Sailing Club. There will be a £5 entry free with the first race at 11am, and two afternoon races in the afternoon.
If you wish to find out more about these events, please join the North West Dinghy Sailors Senior Traveller Series Facebook group via the link below: https://www.facebook.com/groups/335358470755757
Instructor and other courses
If you are an RYA Training Centre, remember to check out our regional courses for development opportunities in the coming months and ensure your instructors are aware of these. We have Advanced Dinghy Instructor endorsement, Dinghy Instructor, Dinghy Senior Instructor and a Safety Boat course confirmed and ready to book. There will also be a Windsurf Instructor course so keep watching for the booking to go live.Keep watching the website page for updates, as there will be more courses appearing soon: https://www.rya.org.uk/training/teaching/regional/north-west-instructor-and-race-coach-courses-and-cpd
First online RYA OnBoard Windsurf Conference
I am delighted to announce that bookings are live for our first ever OnBoard Windsurf Conference. It takes place on Wednesday October 6th at 18.30 and tickets are free. If you are involved with OnBoard sessions at your club or training centre, this is a great opportunity to catch up with all the latest insights and resources too! Find out more details and register at: http://rya.org/WY8g50GcZBR
Affiliated Clubs conference
Bookings for this year's hybrid RYA Affiliated Clubs conference are now live! The affiliated club conference will be taking place on Sunday December 5th at the Anderton Centre. As ever, the RYA Affiliated Clubs Conference – both the virtual and regional dates – will provide essential insights to help clubs plan for a successful year ahead, alongside a fantastic opportunity to tap into RYA expertise and network with other clubs to share ideas. It's ideal for anyone involved in managing your club and its activities, including committee members and other volunteers. For myself and the team, it will be great to see people in person again, rather than simply relying on virtual technology, and the occasion will give us all a chance to consolidate the community spirit in the North West.
Winter season for sailing
Finally, I encourage you all to continue thinking about your plans for winter sailing. There are many upcoming open series which you can participate in, so please keep watching our social media channels for more information on these events soon.
If your club would like a one-to-one chat with me to discuss any concerns or queries about returning to boating safely in the upcoming weeks and months, please don't hesitate to get in touch by email.
Happy sailing,
Adam McGovern
Facebook: https://www.facebook.com/RYANorthWest
Instagram: @ryanorthwest
Twitter: @RYA_N