The RYA's new CEO, Sara Sutcliffe, visited Poole last Tuesday with RYA Chair Chris Preston. I showed them round East Dorset Sailing Club and Poole Yacht Club, and then they visited the RNLI and Rockley Watersports. Sara was particularly impressed with the variety of boating opportunities, even in a relatively small location like Poole; I emphasised that she will see the same 'something for everyone' character, which we pride ourselves on in the South West, when she visits other parts of the region over the coming year.
Regional fleet
The South West Regional Volunteer Team has announced the introduction of a regional fleet of six training optimist dinghies and a coaching package to help develop junior sailing at clubs in the region. Applications are welcomed for use of the boats on an annual loan, and will be judged on the long-term goals of the project and the needs of the club.

If your club would benefit from this fleet, please contact me for more information and an application form.

OnBoard Development Day
We are running an OnBoard Dinghy and Instructor Skills Development day at the Mount Batten Centre in Plymouth on 23 April, delivered by Jake Elsbury (who presented the Sail Smarts videos) and the regional training team. Attendees will have the chance to have a go at running new on-water sessions and gain feedback from the team.

Instructor CPD
We're currently in the middle of our 2022 Instructor CPD programme, which is going very well, with excellent numbers attending. While most sessions are now booked up, there are still a few spaces left at Whitefriars Sailing Club on 10 April – and, of course, the OnBoard Development Day (above).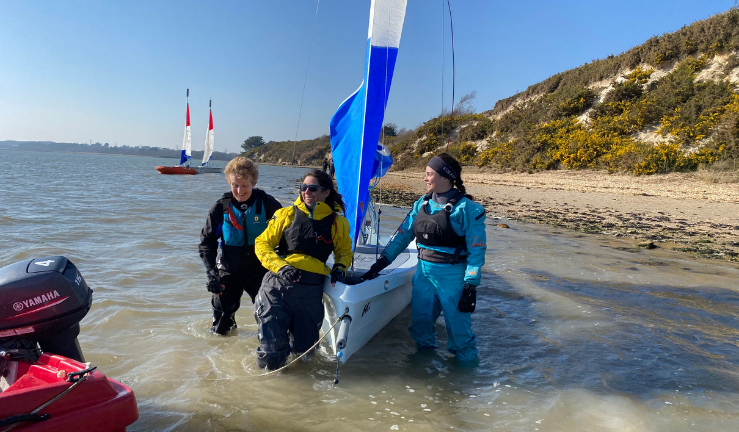 We're now looking for venues for the autumn, and feedback from you about the topics you'd like to see included - both skills development and subjects like keelboat endorsement, advanced endorsement or racing endorsement. If you'd like to host a session, or you have ideas for topics, I'd be very interested to hear from you – please get in touch.
OnBoard/John Merricks Sailing Trust Awards Scheme
As the official charity partner of OnBoard, the JMST will donate single-handed junior pathway boats and boards (Optimist, Topper, Laser 4.7, RS Tera and Bic Techno 293OD) to promising youngsters who display enthusiasm, drive, talent and commitment to the sport and who may not ordinarily have the opportunity or financial backing to achieve their goals. Applications for the OB/JMST Awards for 2022 will open on 01 April and close on 20 June.

Unconscious bias
The RYA Equality, Diversity and Inclusion Team is running an online training session on Unconscious Bias on Wednesday 06 April at 7pm – 8:30pm. Unconscious bias is unconscious favouritism towards or prejudice against people of a particular ethnicity, gender, or social group that influences one's actions or perceptions. Unconscious biases are inherent or learned stereotypes and anybody can form them without realising.
This session will aim to talk you through:
Defining unconscious bias
The ways in which unconscious bias can be challenged.
How you can put this into practice when it comes to promoting equality, diversity and inclusion amongst RYA affiliated organisations
Register here for this session, which will be hosted on Teams.

Volunteer awards deadline
There are just a few days left for you to submit your nominations for the RYA Volunteer of the Year Awards 2022. The deadline is Friday 01 April! Get your nomination in now!
Stay safe and check with the SEAL
A barking seal helped to avoid serious consequences following an incident near the Stoke Gabriel Boating Association base at Mill Point, on the Dart Estuary, in May 2021. It led to a remarkable safety campaign at the club, which you can read about on the RYA website.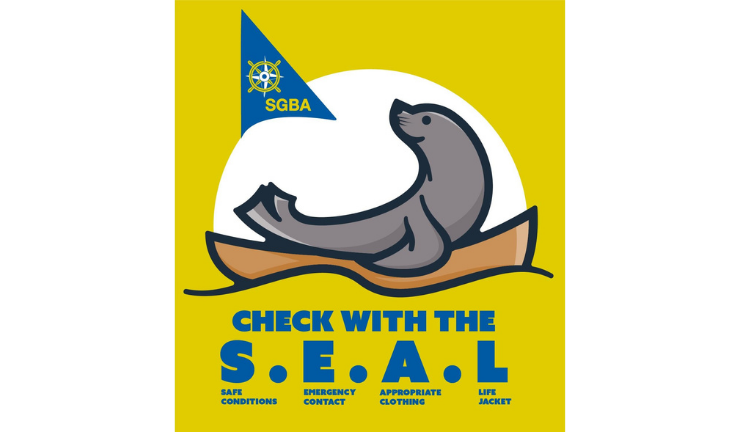 What safety advice do you give your members,and how frequently? Club boats are an important part of club life, member recruitment and retention, so if you would like help with safely managing the use of club boats please get in touch with me.
ACC Save the Date
This year's Affiliated Clubs Conference will be at Queen's College, Taunton on 05 November. Save the date and watch out for more information towards the end of the summer.
The inspection year
From this April, the inspection year will coincide with the financial year, so your allocation may arrive a little later than you're used to. You'll receive your allocation in April, and in that email, you will find an invitation to a presentation that I'm running to update you on any changes and also answer questions you may have about the coming year's inspection.
Check the website for Training Guidance notices – the first one, about Keelboat Recognition, went out very recently, and there will be further notices soon.

Junior racing news from Regional Performance Manager, Duncan West
Rob and I are really looking forward to meeting some local club representatives at a cluster club meeting on Wednesday 30 March at 7pm. BCYC/Cheddar Watersports has kindly agreed to host this, and it would be great to see members of your club committee there. Please feel free to invite as many committee members as would be happy to contribute to the discussions.
The meeting will be a chance for you to share challenges and successes in your clubs and investigate any collaborative projects that are important to you. You can also quiz us for any support you may need.
If you haven't been invited but are keen to come, contact me or Rob.
We are looking for a host club for the Regional Junior Championships in 2023, on the weekend of 17/18 June. If you are interested let me know.

RDO Rob Howlett
07876 330374
rob.howlett@rya.org.uk