Welcome to the last blog for the year, and what a year it has been. Reflecting upon the last 12 months, it's interesting to assess the range of activities which people are now enjoying here in the South region.
In particular there has been an increase in activities that take place on dry land: yoga, pilates, bridge, quilting and art are all now taking place in our club houses. The colder winter months are the perfect time to maximise on these indoors interests. If you don't already have a club activity, then why not ask your members if they would be interested? Perhaps there is a member already skilled in a certain activity who would be happy to run a session?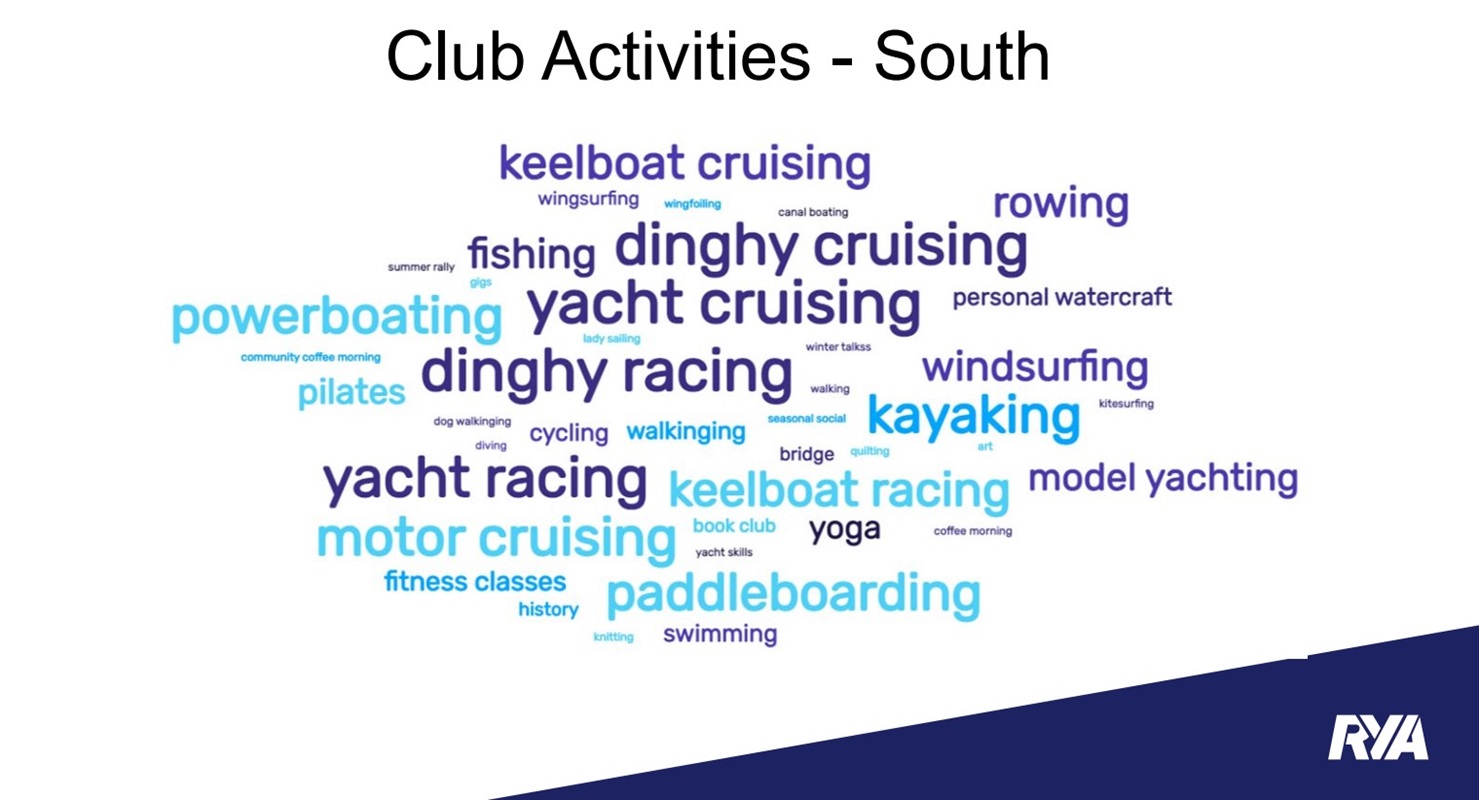 It's great to report that during 2022 overall membership has grown, and with the easing of Covid restrictions in the spring we were finally able to get back to delivering activity without the fear of events or training being restricted or cancelled.
The South region certainly seems to have bounced back from the initial decline in membership when lockdown hit back in 2020, and I believe that the South region is in good shape to tackle the challenges which 2023 may bring.
Please remember that there are lots of resources to help support you. If you are not sure what is available, please do give me a call. I'm more than happy to run through the various planning and delivery resources that are available.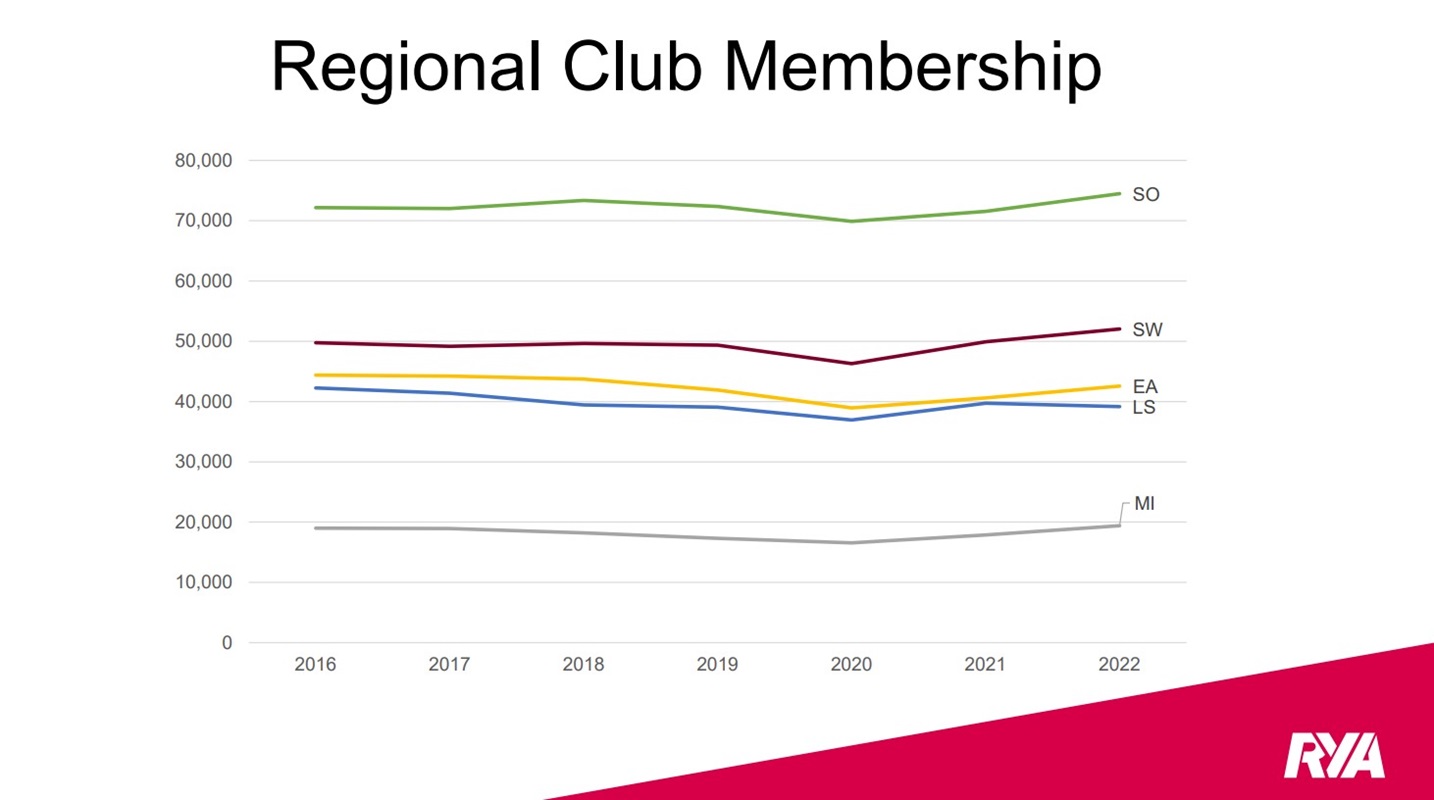 Affiliated Clubs Conference
It has certainly been a busy end to the year, with of course the South Affiliated Clubs Conference taking place in Southampton.
I would like to thank everyone who came and shared their experiences, thoughts and ideas during the various workshops, I hope you found them all to be informative and useful. There is still one online workshop to go, which will look at how to increase yacht racing participation on 11th January 2023 at 7.30pm – 8.30pm. Book your place here.
Gareth Brookes, RYA Regional Development Officer Manager ran through the results of the national RYA Club Membership Census and to follow this, all nominated Club Contacts will receive an electronic version of your club insights which will provide your club's report for the year.
I know the South team, along with members of staff from across the RYA, enjoyed meeting so many of you from across the region. Many of you would like more time to network so we are looking at how we can factor this in for next year's conference. It would be of great help if you can complete this survey to help with the planning for next year.
At the end of the Conference Mike Samuelson, RYA South Chair, conducted a quick AGM, thank you to those who stayed for this. I'm pleased to confirm that Mike was re-elected the Chair along with Paul Tansom as Deputy Chair.
For anyone who would like to catch up with me to discuss any of the areas discussed at the Conference, or any other issues at your club please do get in touch, I will be taking some time off over Christmas but back to my desk ready for the New Year.
Training and CDP
Demand for training has steadily increased and we are busy organising new courses which will be announced in due course.
The RYA South Regional Training Day will take place at Thorney Island on 11th March 2023. It is open to all Instructors, Coaches and Volunteers from clubs and training centres alike. There will be lots of different sessions including shore and water-based activities. We will also examine what it means to create a positive participation experience with lots of time for discussion and ideas generation. Bookings will go live early next year.
Can I remind clubs who are looking to develop more coaches and would like to run a Race Course Level 2 course to get in touch with Duncan West who is more than happy to help you host a course at your club. Email Duncan or call him on 07747 111447. More information on race coaching can be found here.
OnBoard
I recently took part in an OnBoard Instructor Training Day with Hannah Cockle, OnBoard Operations Officer, and Rob Howlett from the South-West region. I'm pleased to report that following a day on the water skills and knowledge enhancement we now have an additional 14 trainers and senior instructors available to deliver OnBoard instructor training throughout the South and South-West regions.

Polly Schafer, South Sailing Development Officer continues to be busy visiting our South OnBoard recognised clubs and centres. If you would like to discuss how your club can get involved with OnBoard then please do contact myself or Polly.

Three OnBoard Development Days will be taking place next year. Costs £25 per person:
- Royal Victoria YC on 4 March
- Lymington Town SC on 18 March
- Emberton Park SC on 25 March
You can book here..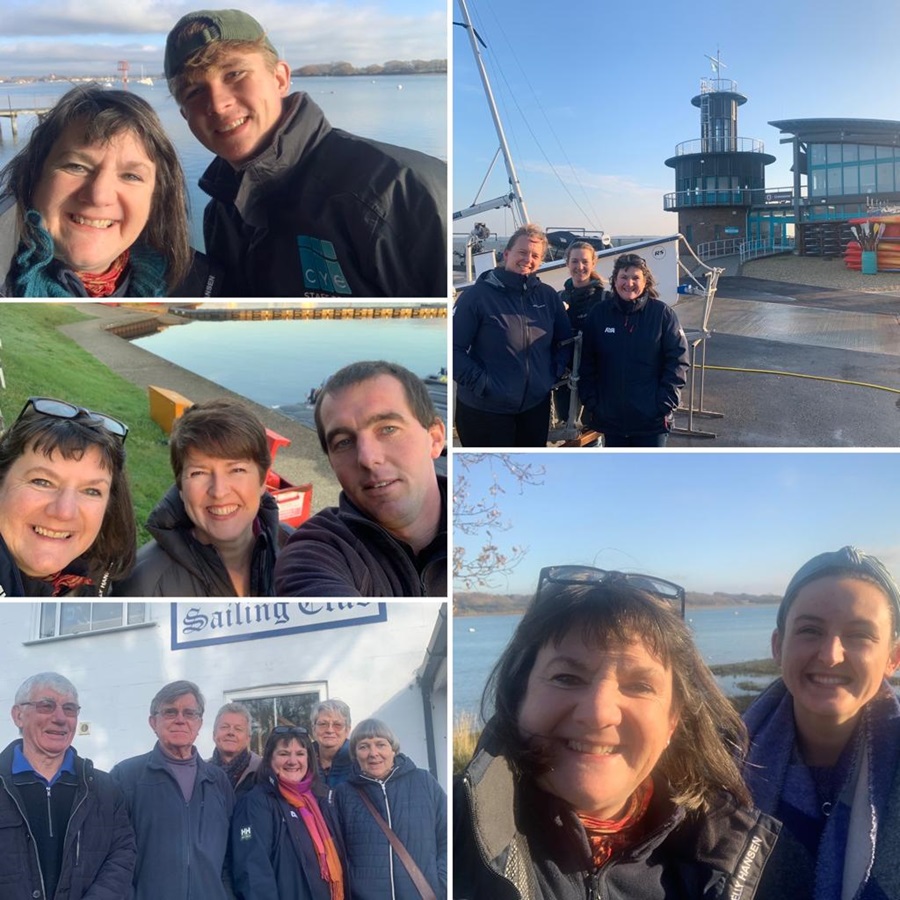 RYA Club of the Year
Voting is now OPEN for the 2023 RYA Club of the Year Awards – and we need your help! Cast your vote for our South region finalists Lymington Town SC and JOG Yacht Racing here.
South Volunteers recognised
An incredible eight volunteers from South region clubs have been recognised in this year's RYA Volunteer Awards. Congratulations to Alasdair West received the Young Volunteer Award (Hill Head SC), Elizabeth Baker (Dinghy Cruising Association) received the RYA Regional Award, James Stevens Frin (Association of Sail Training Organsiations, and also Trustee of the Army Sailing Association and Royal Yacht Squadron Isle of Wight Foundation) received the RYA National Award. John Doerr (RYA Racing Rules Committee) received the Honorary Life Member Award, Martin Felton (Eling SC) the Lifetime Commitment Award, Paul Kettle (Oxford Sailing Club) received the Outstanding Contribution Award, plus Lifetime Commitment Awards were awarded to Roy Seabrook (Cobnor Activity Centre Trust) and Ivan Western (West Wittering SC).
2023 Dates for your diary
• RYA South OnBoard Development Day – 28th January
• RYA Training Conference 4th - 5th February venue TBC
• RYA Sailability Conference - 11th February, Wyboston Lakes
• RYA Dinghy & Watersports Show 25-26th February. More information and free tickets for RYA members here.- 10% Discount code for clubs RYAEX23200
• RYA South Regional Training Day – 11th March at Thorney Island
• Regional Junior Championship Windsurfing 10th - 11th June venue
• Regional Junior Championship Sailing 17th - 18th June at Oxford Sailing Club

And finally….
The first deadline to order resources from next year's Discover Sailing is 7th February, then they are the 7th of each month with 7th June being the last order date.
Until next time,
Susie