Club Welfare Officer Training

Some local authority Active Partnerships offer a multi-sport workshop for Club Welfare Officers, called 'Time to Listen'. For dates and venues please see the Child Protection in Sport Unit website. Most CSPs require attendance at the UK Coaching Safeguarding and Protecting Children workshop as a pre-requisite (see Safeguarding Training), but they may accept the RYA 'Safe and Fun' online course.

Safe + Fun, the RYA's online safeguarding course, is available via RYA training centres. More information is available on the RYA Training All Courses page. This course is a pre-requisite for all new Instructor, Senior Instructor and Racing Coach candidates, to be followed up during their training. The online course provides a basic level of knowledge and awareness of safeguarding and is suitable as an introduction for anyone volunteering or working with children and young people. Those with specific responsibilities, such as Club Welfare Officers, Centre Managers, Youth Coordinators etc, are also advised to attend a workshop where they can discuss scenarios, ask questions and exchange ideas with other participants.

In Scotland, the Safeguarding in Sport Unit of Children 1st, has developed a three-hour workshop for Club Welfare Officers called 'Child Wellbeing & Protection in Sport' (CWPS) - Information can be found here: Children 1st website .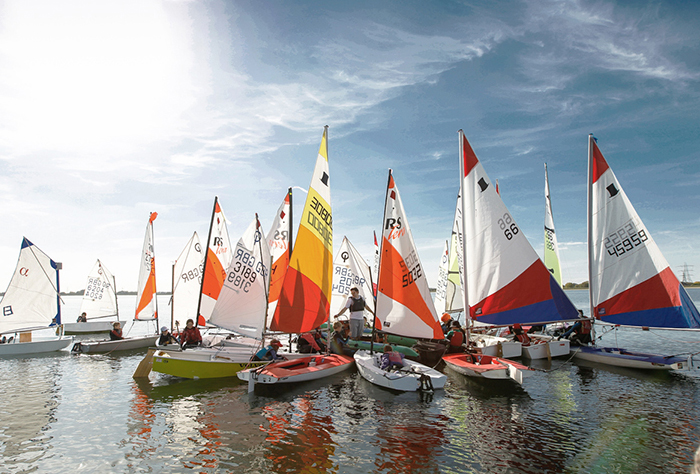 If there are no workshops available in your area or it isn't practical for you to attend, the RYA offers an online Club Welfare Officer course designed for anyone who has responsibility for safeguarding children and young people or vulnerable adults at their Club, Training Centre or Class Association. The course will help you to understand your role, communicate the need for safeguarding within your organisation, be aware of the relevant legislation, recognise the elements of a safe recruitment process, and respond to concerns. It is a practical and interactive course with scenarios based on real situations and frequently asked questions.

To enrol, please contact the RYA Safeguarding Team at safeguarding@rya.org.uk. The price is £18 (£15 plus VAT). You will be asked to confirm that you have already completed a safeguarding awareness course; this could be work-based training, the UK Coaching Safeguarding and Protecting Children workshop, or an equivalent course for another sport.

For those working or volunteering with Adults at Risk, we recommend that you undertake the online Safeguarding Adults course available from UK Coaching. The Ann Craft Trust can also deliver workshops at various levels and has successfully piloted a sailing-specific workshop with RYA Sailability.

If you haven't done any safeguarding training before, we will accept completion of the RYA online Safe and Fun course, but you should also aim to attend some face to face training or a virtual tutor-led classroom session if at all possible. Online training provides you with the relevant knowledge, but does not give you the opportunity to work through scenarios with other people and discuss the issues.

Enrolling for the Club Welfare Officer course will give you access to the content of Safe and Fun, but please note that if you are intending to qualify as an RYA Dinghy or Windsurfing Instructor, Senior Instructor or Level 2 Racing Coach, you will need to do the full Safe and Fun course through an RYA Training Centre in order to complete the knowledge check and receive the certificate.

The Welfare Officers' Course is accredited by the CPD Standards Office and equates to three hours of Continuing Professional Development, which can be used as evidence in your CPD records for professional institutions, regulators or employers.

Additional Resources:
RYA Safeguarding Referral Form

Club Welfare Officer Registration Form

RYA Club Welfare Officer Volunteer Role Description

Safeguarding and Protecting Children Policy and Guidelines

Safeguarding Adults at Risk Policy and Guidelines

Training Requirements and Opportunities for Club Welfare Officers

Safeguarding Referral Process Guidance

Information Sharing Guidance

RYA Safe Recruitment Guidance
RYA Guide to Risk Assessments

Club Safeguarding Checklist

Club Welfare Officer Code of Conduct

Safeguarding Adults Poster

Safeguarding Children Poster