The RYA recognises that the protection of the environment is an integral part of our business. We believe that environmental damage is avoidable so will do everything reasonably practicable to prevent it to ensure that our members can continue to enjoy the experience of boating in a clean environment.
Sustainability Strategy
The RYA launched its Sustainability Strategy in July 2020. The Strategy seeks to address key international concerns about the environment, along with wider sustainability issues such as labour rights and anti-corruption. It contains an initial action plan for delivery over the next 12-18 months and targets 2030 to achieve our goals.
The strategy is available at the following links:
RYA Environmental Policy
The RYA's Environmental Policy highlights the Association's commitment to complying with applicable environmental legislation, preventing pollution, identifying and minimising risks to the environment posed by RYA organised events and ensuring its continued improvement in performance.
Read the policy statement here: RYA Environmental Policy Statement 2020/21
The UN Global Compact
The RYA is a signatory to the UN Global Compact. The Compact is the world's largest corporate sustainability initiative, with businesses around the globe signing up to Ten Principles on human rights, labour, environment and anti-corruption. As part of its pledge the RYA will be making the Compact principles part of its strategy, culture and day-to-day operations and will take the necessary actions to advance the broader Sustainable Development Goals. Read our latest Communication on Progress here.
For more information about the initiative please visit the Global Compact website: United Nations Global Compact – Sustainable Development Goals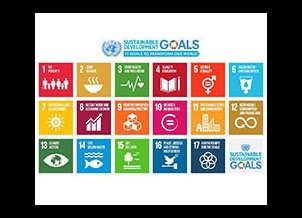 Environmental Advice
For more advice and information about environmental issues that affect your boating, from marine protected areas to environmentally friendly moorings visit the Sustainability Hub.
Contact Us
For more information, feedback or questions please email a member of the Planning & Sustainability Team on: environment@rya.org.uk