Are you gas aware?
Here's our helpful guide on how to prepare for the colder months...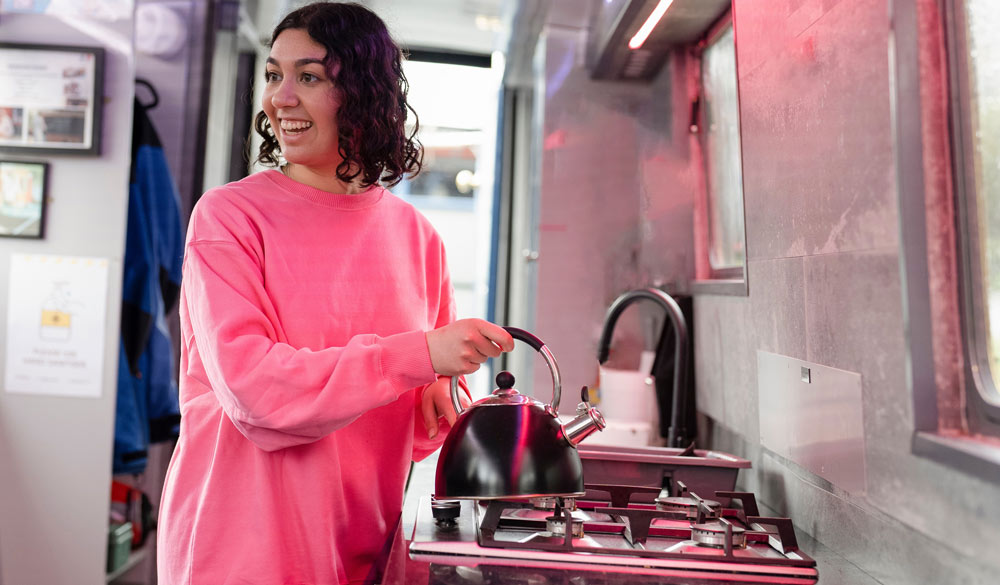 As the days and nights grow colder, many of us will be turning to gas stoves for hot drinks and cooked meals, whilst using gas heaters to stay warm.
With winter fast approaching, now's the time to think about gas safety and the condition of any gas systems and appliances you keep on-board.
What gas system do you have?
Butane is the most popular form of Liquefied Petroleum Gas (LPG); it has a supply pressure of 28 millibars. It's commonly used in the UK as fuel for stoves on boats particularly as 'Campingaz.' Many gas lockers are designed with the size of Campingaz cylinder in mind.
Comparatively, Propane operates at a supply pressure of 37 millibars and works better in colder climates. This makes propane better suited to year-round use.
Gas supplies carried onboard boats are usually contained in cylinders. It's recommended that these cylinders are only ever refilled by the gas supplier. Never attempt to refill a cylinder yourself.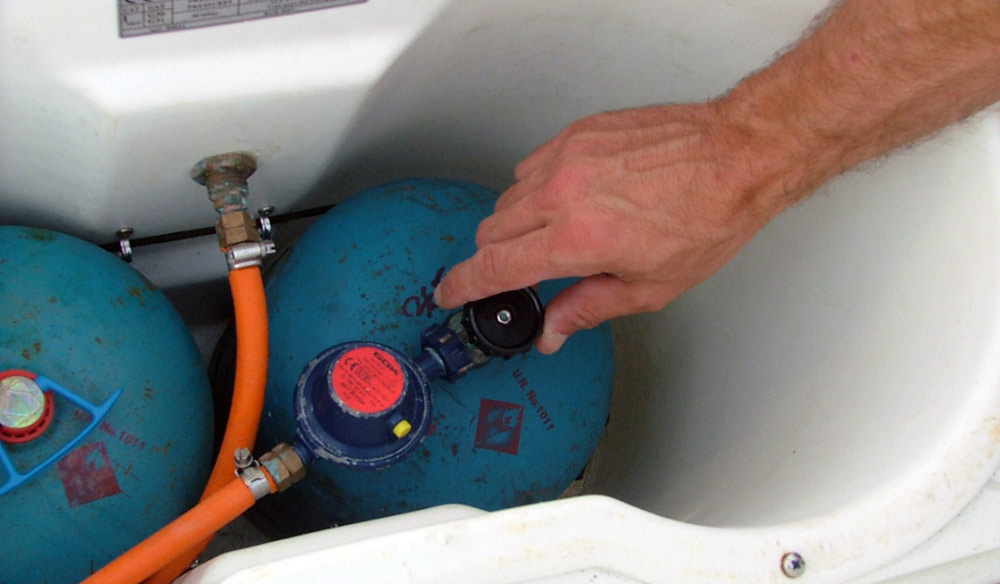 Get it serviced
Gas appliances and supply systems should be regularly checked over and serviced by a suitably qualified engineer.
No matter how confident you feel, this is a job for a professional and you shouldn't apply a DIY approach when servicing your gas appliances. You can find a qualified engineer near you quickly and easily via the gas safe register.
Remember to always ask to see your engineer's ID card. The back of a Gas Safe ID card will detail which gas appliances they are qualified to work on.
Fit and test your alarms
It is essential to fit a smoke alarm so that those on-board are alerted quickly if there is a fire. If you fit a gas detector, then the sensor should be positioned where gas is most likely to collect if there is a leak.
If you have any carbon fuel burning appliances onboard, an engine, or generator, there is always a danger of carbon monoxide (CO). Carbon monoxide is a poisonous gas produced from the incomplete burning of carbon-based fuels, such as gas, oil, wood and coal. For this reason, it's particularly important to fit your boat with an audible carbon monoxide alarm.
You should test your alarms routinely to ensure that they are working, and you should replace them if they are faulty.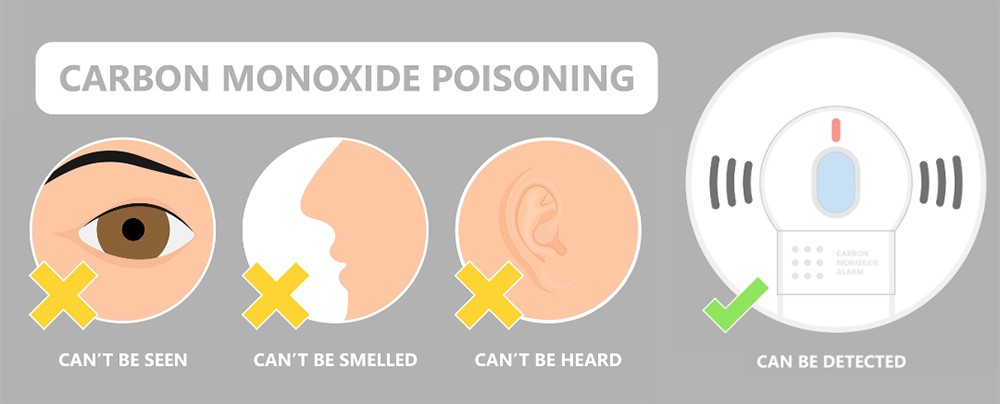 Think gas!
Never test to see if there's a gas leak using a naked flame. If there is a leak there is also a significant risk of an explosion!
An electrical spark will do the same, so do not operate lights or electrical equipment that is not ignition protected. This includes the electronic bilge pump.
If a leak is suspected, turn all supplies off, provide as much ventilation as you can and seek professional assistance if necessary.
Never use a cooker for heating
There have been a number of fatalities from carbon monoxide poisoning caused by using a cooker as a heating appliance. These types of appliances are not designed for heating in enclosed spaces.
Cookers need plenty of ventilation and if you seal a cabin to retain the heat then the chance of inhaling toxic fumes is very high.
Get to know the symptoms of carbon monoxide poisoning, these include headaches, nausea, breathlessness, collapse, dizziness, and loss of consciousness.
Regular inspection, together with a smoke detector, gas alarm, a carbon monoxide alarm and safe operation will significantly reduce the risks associated with having gas onboard.
Learn more about gas safety awareness from the RYA Safety hub.