Breeze through your GCSE PE
Are you a year 9 student considering sailing as part of your GCSE PE non-exam assessment? Follow these expert tips and advice to excel in your assessment.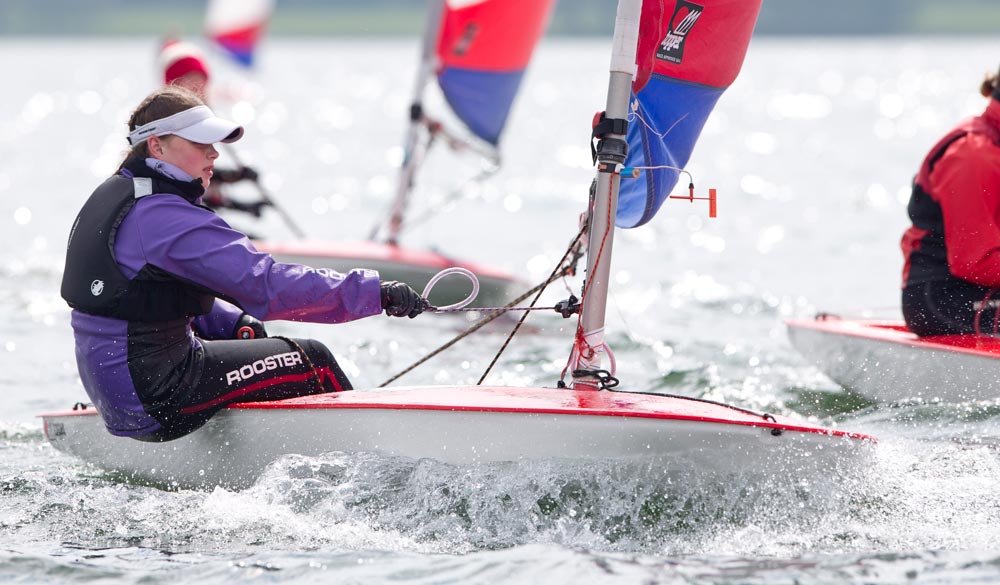 Sailing is an exciting option to form part of the GCSE non-exam assessment for year 9 students choosing their Physical Education GCSE activities and provides an excellent platform for young sailors to showcase their skills and gain top marks.
RYA Regional Performance Manager, Duncan West said: "The wonderful aspect of undertaking sailing as part of the GCSE course lies in its ability to recognise the dedication, countless hours of effort and acquired expertise that young individuals have already invested in their sport."
Preparation is key
Teacher Graeme Rowe offers advice: "As soon as you know sailing is one of your assessment choices, sit down with your club coach or RYA Senior Instructor, make a plan and decide when to do the required filming. It may take several attempts!" He adds: "Find other sailors in your class who might be doing GCSE and work together and help each other."
Gabriella Burlton is a year 12 student and a passionate competitive sailor. She started her GCSE PE journey with sailing as a chosen sport and is now undertaking her A-Level PE. Gabriella advises :"At first, the assessment might feel overwhelming in terms of the tasks and the time available. Take your time to break down the required filming segments to ensure nothing is overlooked at the start."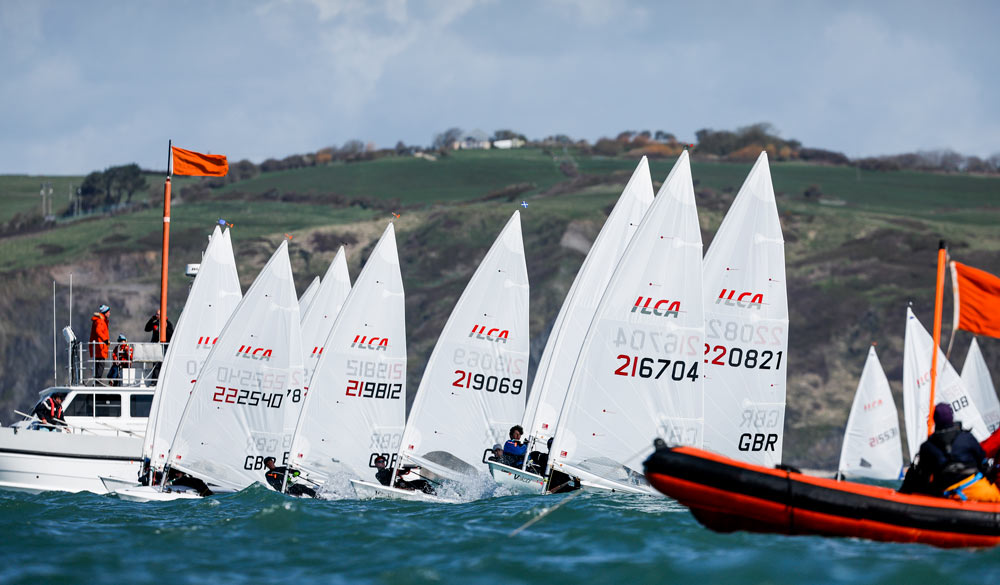 Top tips for sailing success
1: Understand the exam criteria
For those year 9s considering sailing for their PE exams, take a careful review of their exam board criteria, this is essential. Students will need to film themselves on-water showcasing to the examiners their on-water helming skills in RYA-recognised youth or junior class boats.
2: Seek guidance
Connect with your school and teachers to gain insight into the specific assessment process, evidence collection, and any coursework expectations.
3: Plan for filming footage
Be proactive in gathering high-quality footage. Attend multiple training sessions and events with the intention of capturing diverse shots for a well-rounded assessment. Gabriella emphasises the importance of using suitable filming equipment: "I made sure to use an appropriate camera, ultimately opting for a GoPro." She adds: "Having the right attachments to optimise angles so the examiner could see my movements when sailing was crucial."
Another tip, Graeme advises is: "Consider having a RIB that will solely be filming and not also providing rescue cover for other sailors. He notes that "As the weather is constantly changing, you might face challenges in coordinating filming and safety."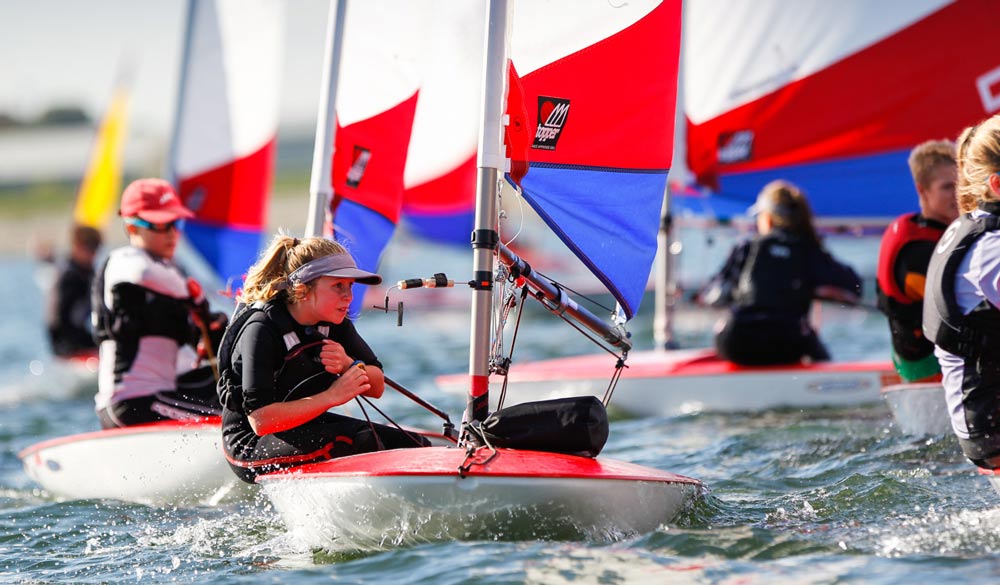 4: Demonstrate specified sailing techniques
Your success depends on showcasing advanced sailing techniques. Prioritise refining these skills during practice. Graeme emphasises the importance of ensuring you have the sailing skills required for top grades.
5: Edit footage thoughtfully
After capturing your sailing performances, use video editing software to compile your footage into a cohesive and informative video. Highlight essential manoeuvres, weather conditions, and your decision-making process.
Gabriella talked through her editing process: "I used iMovie to edit my filming and then used WeTransfer to send my video to my teacher as it was a larger file." She continued: "When editing my videos for each race I made sure to include as much information about it as possible, such as where I came in the race and the conditions, to give the examiner insight into what the conditions were."
Good luck!
By following these tips, you'll be well on your way to sailing success in your GCSE PE journey.
Duncan West concludes: "Whether helming solo or as a team, sailing provides a platform for schools to witness their students' resilience in overcoming challenging on-water conditions, displaying their enthusiasm for the sport, and receiving academic acknowledgment for these accomplishments. This recognition is well-deserved!"