Do you know your COLREGS
Keep yourself and others safe by following the rules of the road at sea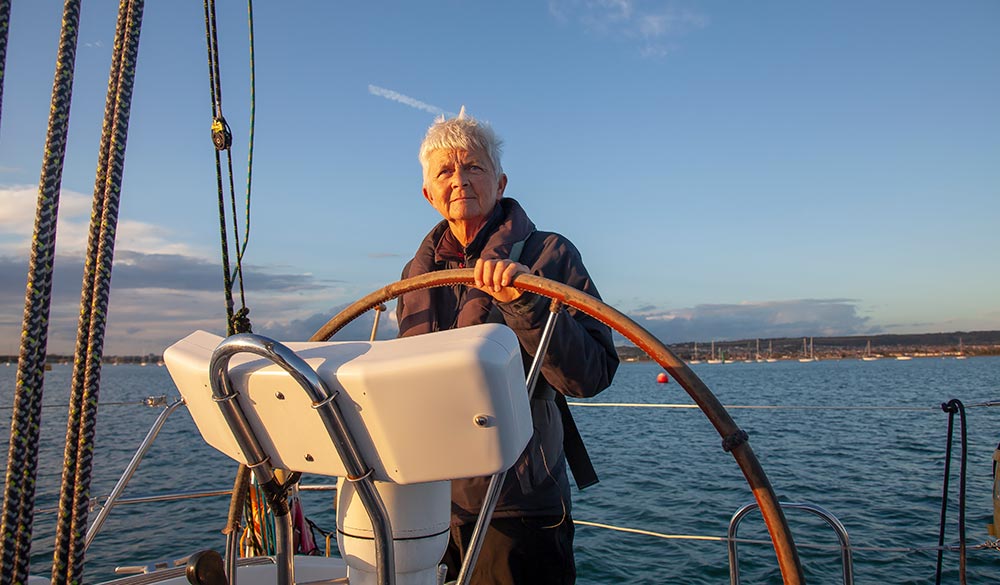 Anyone who has sailed in the busy waters of the UK will be thankful that the International Regulations for Preventing Collisions at Sea, more commonly known as the COLREGS, were introduced.
COLREGS are quite simply the 'highway code' or 'rules of the road' when at sea. A commonly held misconception is that COLREGS are a guidance to help skippers understand who has right of way. Wrong. They are the law and a proven breach may lead to prosecution, even if a collision hasn't occurred.
COLREGS set out the conduct of vessels in any condition of visibility, specifically when in sight of each other, and also in or near areas with restricted visibility. They make it clear when you are the stand on vessel, the give way vessel and the correct action to take when in close quarters with other vessels to avoid a collision. They also help you to anticipate the actions of another vessel.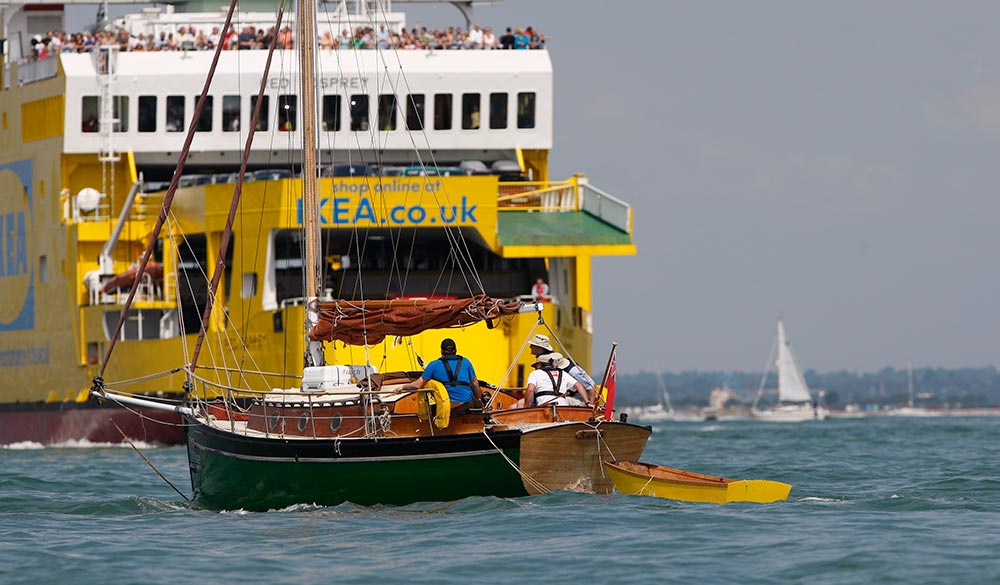 What are the COLREGS?
There are 38 separate rules within the COLREGS although some of the regulations are only mandatory for larger vessel, in principle they do apply to all vessels.
The rules are divided into five parts A-E covering:
General Rules (A)
Steering and Sailing (B)
Lights and Shapes (C)
Sound and Light (D)
Exemptions (E)
There are also four annexes which are often ignored. These cover the positioning and technical details of lights and shapes, additional signals for fishing vessels fishing in close proximity, technical details of sound signal appliances and distress signals.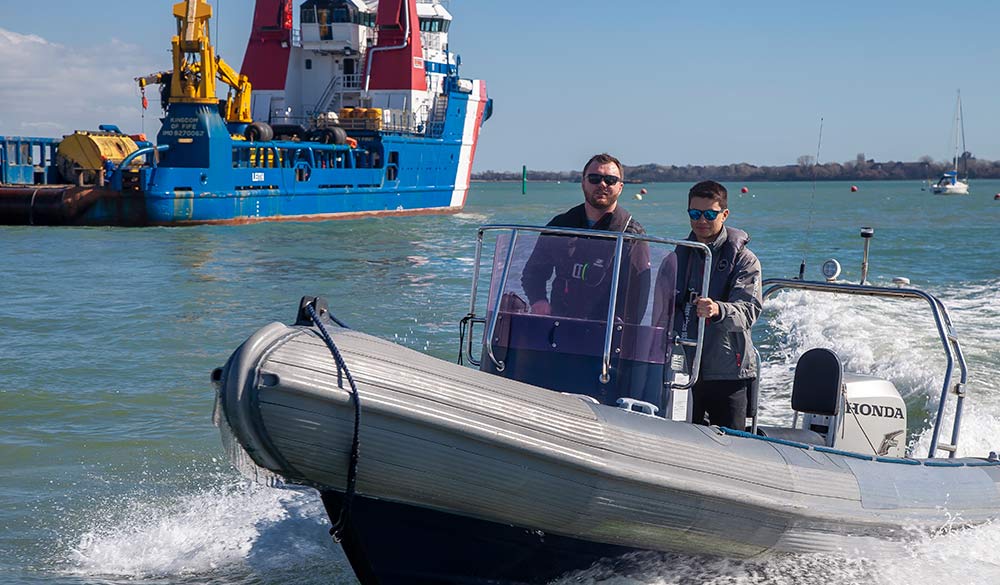 What I need to know
Although a good knowledge of all COLREGS is essential, the steering and sailing rules set out in Part B (Rules 4-19) are the ones likely to be most significant to small boats operating in daylight, with good weather or restricted visibility.
Part B covers the following:
Look out
Safe speed
Risk of collision
Action to avoid a collision
Narrow channels
Traffic separation schemes
Approaching sailing vessels
Overtaking
Head on situations
Crossing situations
Action by give way vessel
Action by stand on vessel
Responsibilities between vessels
Conduct of vessels in restricted visibility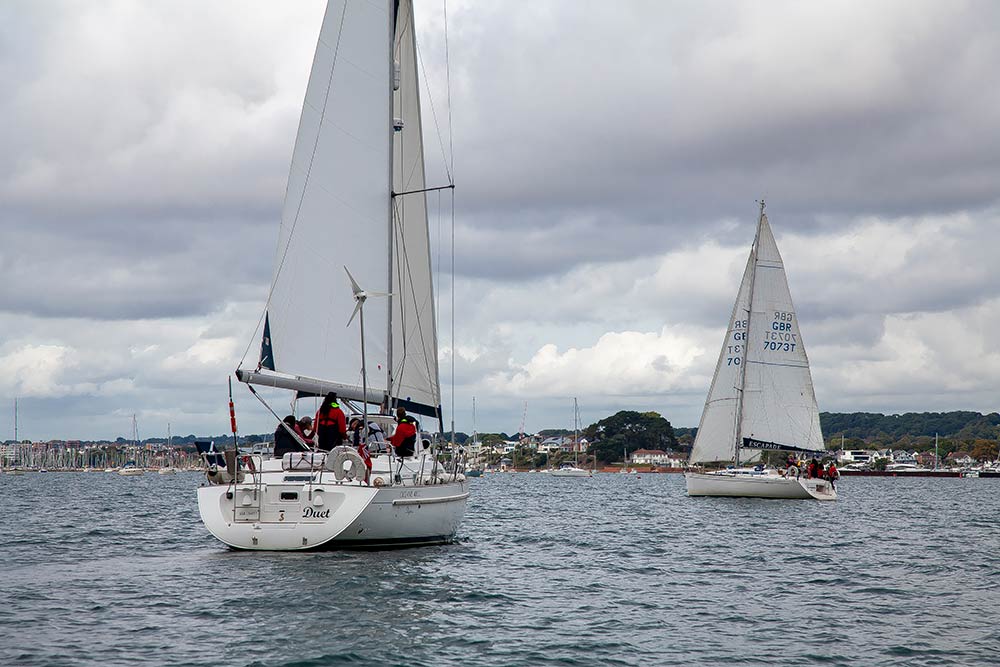 Good behaviour vs obligation
Some of these are general good behaviour rules while others are very specific, prescribed obligations.

For example, rule 9 determines, amongst other things, that a small vessel must not impede a vessel that is so big it can only navigate safely in a narrow channel or fairway.
Additionally, the part C lights and shapes rules dictate not only what day shapes and navigation lights a vessel must display to indicate its status to other vessels, but when and what sound and light signals it must make.
Sailing vessels should note although a tri-colour navigation light is permitted under the COLREGs (under 20m in length) using deck level port, starboard and stern lights can help larger vessels identify you against background lights and establish the distance between you more easily.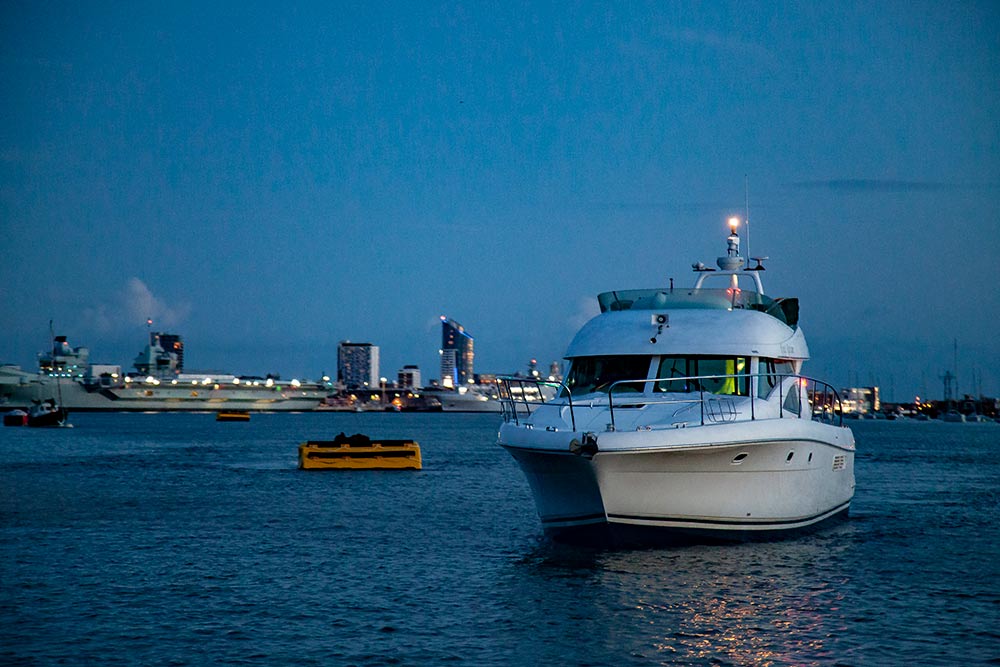 Clear and present danger
Of course, you should continually assess the situation around you to determine if you think a potential collision situation exists. You need to establish what action is expected of the vessels involved, when the action should be taken and whether the action of the give way vessel alone will be sufficient to prevent the collision.
Ultimately preventing a collision is the single most important thing. So, if the action of the give way vessel alone isn't sufficient to prevent a collision or it takes no action at all, the stand on vessel must also take action. If a collision does occur, then both vessels may be found to be at fault to a certain extent.
Get to grips with the rules of the road
The RYA powerboat scheme covers the COLREGS during each of the practical courses, with the emphasis being on the practical application of the regulations. The RYA Day Skipper Theory course provides the first comprehensive introduction to the rules of the road at sea, which are then revisited in the Coastal Skipper and Yachtmaster Offshore theory.
The Essential Navigation and Seamanship course is a great supporting course for those new to boating, or as a refresher, and is available in a classroom or online.
Find more information about RYA Training.
Pick up a copy of RYA Collision Regulations as a book or eBook which will lead through the regulations by rule order.
Finally don't forget, if you do find yourself of need of legal advice relating to the COLREGS, the RYA Legal team can assist all RYA members with free guidance on the interpretation and scope and application of the rules.
Tell me more about RYA membership.