Yachtmaster Fast Track
10 tips to get the most from a Fast Track course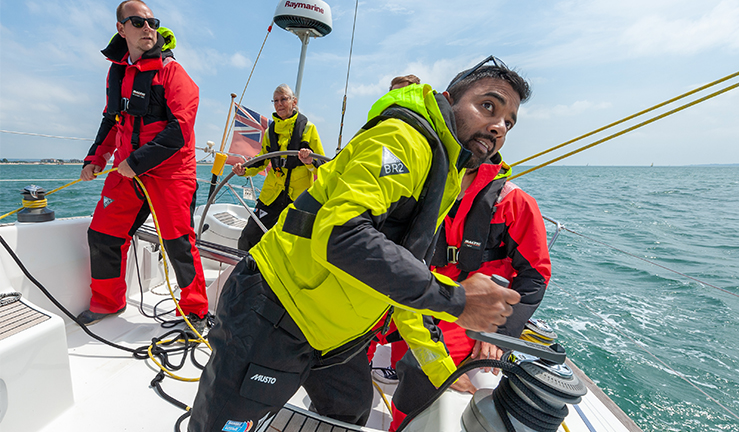 Looking for a new challenge or career direction? Whatever your incentive, a Yachtmaster Fast Track course is one way to get there.
We've all seen and heard the claims: 'become a Yachtmaster Offshore in as little as 14 weeks.'
It's a claim often made by training centres offering a Fast Track Yachtmaster course. But is it really possible to fast track your skills? And can you be as assured a sailor as someone with extensive experience on the water?
Can it be done?
The short answer is 'yes'. Just look at some of the people who have been down the Fast Track route.
Volvo Ocean Race Skipper, Dee Caffari, was a PE teacher who had never been on a boat before channelling all her energy into taking a Yachtmaster Fast Track program with UKSA in Cowes. Among her acclades is coming sixth in one of the toughest Vendée Globe Races in history.
According to Vaughan Marsh, RYA Chief Instructor of Sail and Motor Cruising, success depends on the type of person you are and how dedicated to learning you are.
"We can't all expect to be the next Dee Caffari but going into it with the right attitude is a huge advantage. This intensive sailing program is like taking an entire university course in three to four months. It's a massive personal and emotional investment, but it can be done. I've seen some excellent skippers go through the Fast Track route."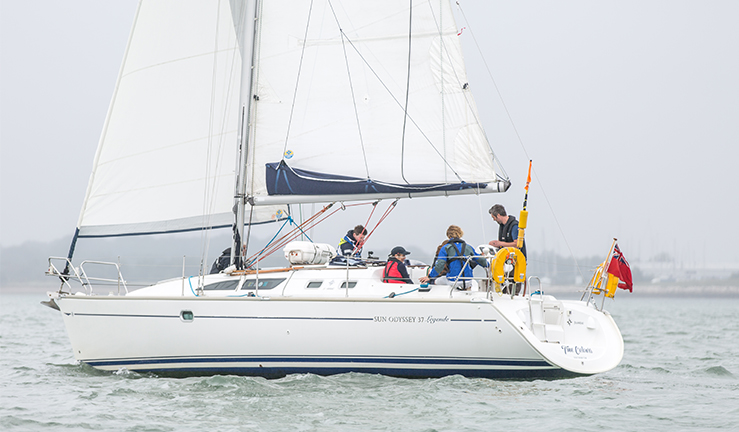 What to expect from a Fast Track program
With a Yachtmaster course you can progress from having no sailing skill or prior knowledge to becoming a qualified, commercially endorsed RYA Yachtmaster® ready to begin a career as a professional yacht skipper.
The intensive program of theoretical and practical sailing instruction will see you build experience, certificates, and sea miles as you go. Modules often include:
Most students taking this route have plenty of time on their hands. Whether through retirement, a career break, or gap year and many have an end goal to skipper commercially.
For those ready to 'eat sleep sail repeat' for the next 14-18 weeks, it all starts with finding the right centre and what the program offers. Here are 10 things to think about to get the most from this life-changing experience.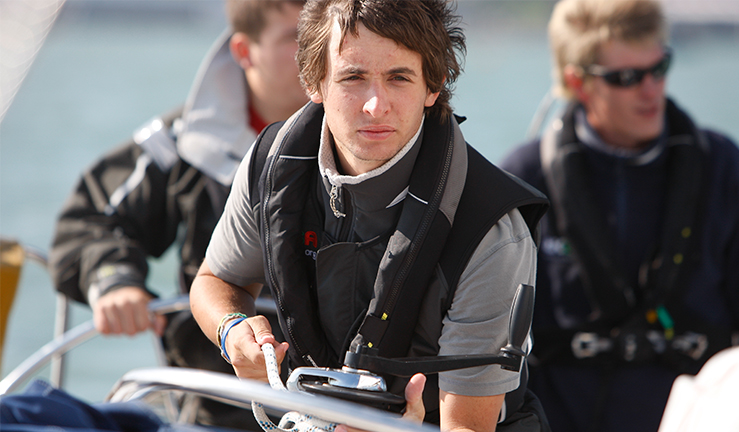 1. Structured learning
If you have never sailed before it's wise to ensure that your sailing tuition is broken down into modules with the appropriate RYA certificates upon completion.
If for some reason you have to stop studying, module certificates can easily prove to others, including future employers, the standard you have reached.
You should also check that your learning will be monitored and that there will be constructive, structured feedback.
2. Consolidation
It's best to look for a school that is realistic in terms of time, planning breaks, and consolidation periods. This allows for the information and practical skills you've learned time to settle and be put into practice.
3. Value for money
Are your certificates and course materials included? It's worth checking that exams, such as the Yachtmaster and SRC exams, are included in the price. Some cheaper programs may not include them.
Some schools also offer extra yacht maintenance modules such as how to mend sails and fix engines as part of their Yachtmaster course. If a sail tears or the fuel filter gets blocked during your assessment, knowing how to problem solve will help you shine.
4. Stretch yourself in terms of geography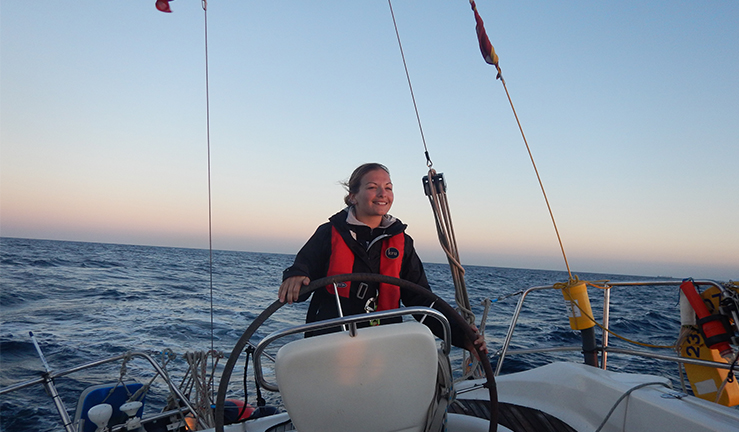 The more challenging the geographical area the better skipper you'll be. It's all very well learning somewhere sunny and calm with few obstacles, but it can lull you into a false sense of security about your own ability. If a career is your end goal, think about how the area you train in will look on your CV. Don't be afraid to take more risks, it may pay off in the end.
5. A good spread of instructors
Learning with more than one instructor allows you see different approaches to skippering. When you've experienced a few styles, you'll have more experience to draw from when you need it.
6. Variety of boats
The more vessels you can learn on the better. Each one has different quirks that you will have to adapt to. It's worth finding a school that has the type of the vessel you would like work on as this will give you the upper hand when applying for jobs.
7. Different crew
Most centres run Fast Track Yachtmaster courses starting at a fixed time. This sometimes means being with the same crew the whole way through your journey. This can be great as you all bond and get to know each other. But it can limit your experience when dealing with or leading an unknown crew after the course has finished.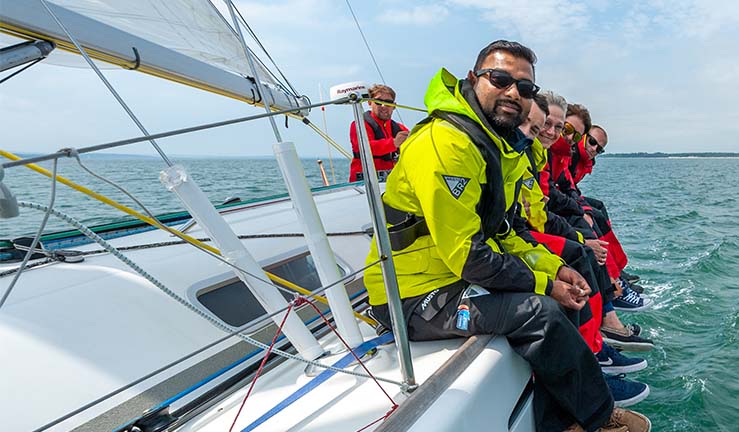 8. Accommodation
Check your living arrangements and what's included. Will you be on the boat when doing the practical sessions and ashore for the theory? Does it include meals for the entire course or just afloat?
9. Freedom to roam
When your instructor is happy with your ability, will the school entrust you to skipper a boat without an instructor? Being in charge gives you a totally different mindset and removing the backstop is the best way to learn.
Most schools in the UK allow this, although their insurance policies may require a fully qualified skipper on board until you have passed.
If training outside of the UK, there may be a legal requirement to have a fully qualified skipper on board.
10. Be realistic about what you can learn in the timeframe
A Yachtmaster Fast Track course can help you build your skills, knowledge and reach the 2,500 miles needed as a prerequisite for the Yachtmaster exam. But there's no substitute for experience.
There's still a long way to go before becoming a well-rounded skipper. Remember, this is just the start of your journey so keep learning and work with as many experienced skippers and crew as you can.
Find out more about RYA Yachtmaster and working with RYA qualifications.
Or pick up a copy of the RYA Yachtmaster Handbook.